What to you get if you add Daniel Ricciardo and a US talk show – a recipe for pure CHAOS! Getting in the swing of things before the first-ever Miami Grand Prix kicks off next week, the McLaren driver made a surprise appearance on Trevor Noah's The Daily Show.
Of course Noah was keen to make Danny Ric feel comfortable and at home, so came prepared with a pair of racing shoes and a bottle of champagne for the pair to do one of his infamous shoeys.
"I normally don't do this unless I've won," Ricciardo insisted, before Noah claimed he'd won just by being there. Least the shoes weren't worn this time!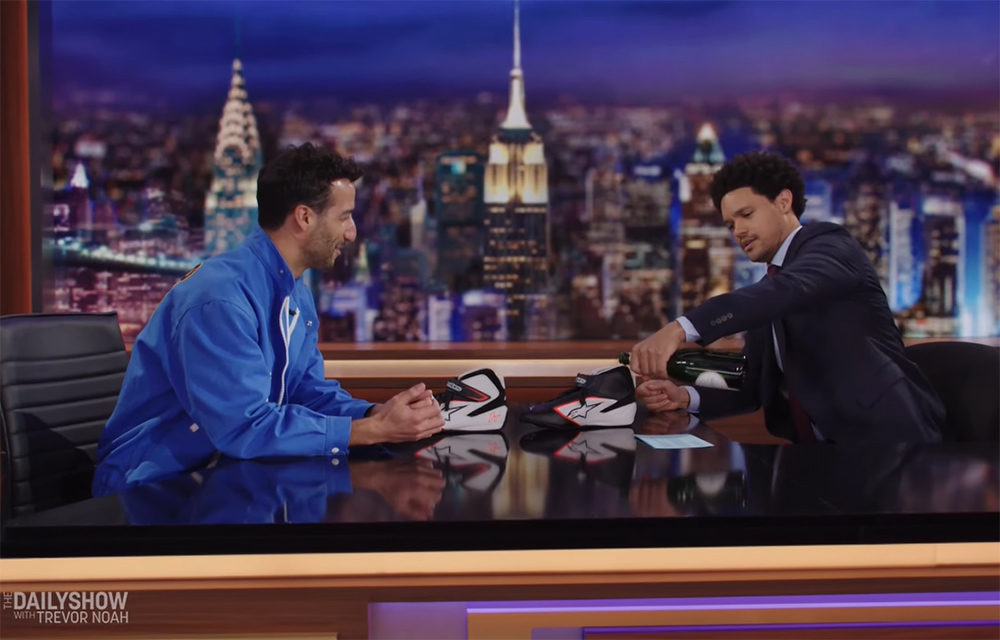 Speaking about the events in Imola last weekend, Ricciardo opened up about taking responsibility for the crash with Sainz on the opening lap and what it was like going to the Ferrari motorhome to apologise after the race.
"I hated every second of that apology," he joked.