This is going to be an absolute must-see. Daniel Ricciardo has landed a new role, starting with the Canadian Grand Prix. We're quite excited by this news, mostly because we've missed Daniel's smiley face on our screens.
He will be hosting an alternate telecast of a few grands prix throughout the season alongside Canadian actor and comedian Will Arnett, best known for his roles in cult sitcom Arrested Development and Netflix's BoJack Horseman.
As you know, Daniel hasn't retired, but he's not in an F1 car either, which means he's probably got some time to spare (despite being a third driver for Red Bull), and with that time, he's decided to go into TV hosting.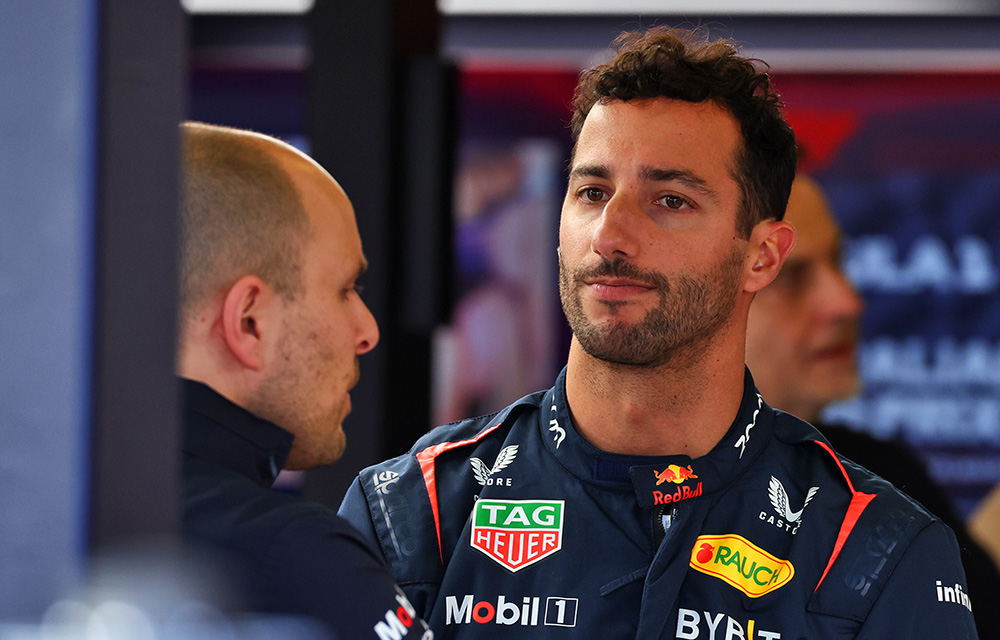 The show will be broadcast on ESPN2, with the first episode airing on June 18 in the US, whilst regular race coverage of the Canadian Grand Prix will be broadcast on ABC.
The show is called The Grandstand with Daniel Ricciardo and Will Arnett, and the pair will both talk to guests and cover the race as it happens, following the typical format that is also used by Peyton Manning's Omaha Productions for the ManningCast NFL broadcasts.
IT'S OFFICIAL 🏁

Daniel Ricciardo and Will Arnett are teaming up to produce an alternate F1 telecast at three races this year on ESPN 👏@ESPNF1 | @OmahaProd pic.twitter.com/G19f8RiPS0

— ESPN (@espn) June 8, 2023
It's somewhere in between a live broadcast with actual analysis and an interview-style podcast – which we think is perfect for Daniel!
The pair will also host broadcasts during the United States Grand Prix and the inaugural Las Vegas Grand Prix, which is somewhere Ricciardo has always wanted to race, so we're quite pleased to see him getting to be part of it in some way or another 😂
Will you watch Daniel Ricciardo and Will Arnett's broadcast?