It's a fairly common opinion among F1 fans that McLaren and Lando Norris are perfect for each other. The team is a great fit for his personality, and McLaren's fun and engaging attitude works really well for his loyal fan base.
With the news today that Norris will be sticking around with the team until the end of 2025, we evaluate all the pros and cons of this long-ass contract extension. 
PROS
STABILITY
Lando's been with McLaren now since his F1 debut in 2019. He's well embedded in the team, is familiar with the staff and is seen as a huge key player for the Woking-based squad.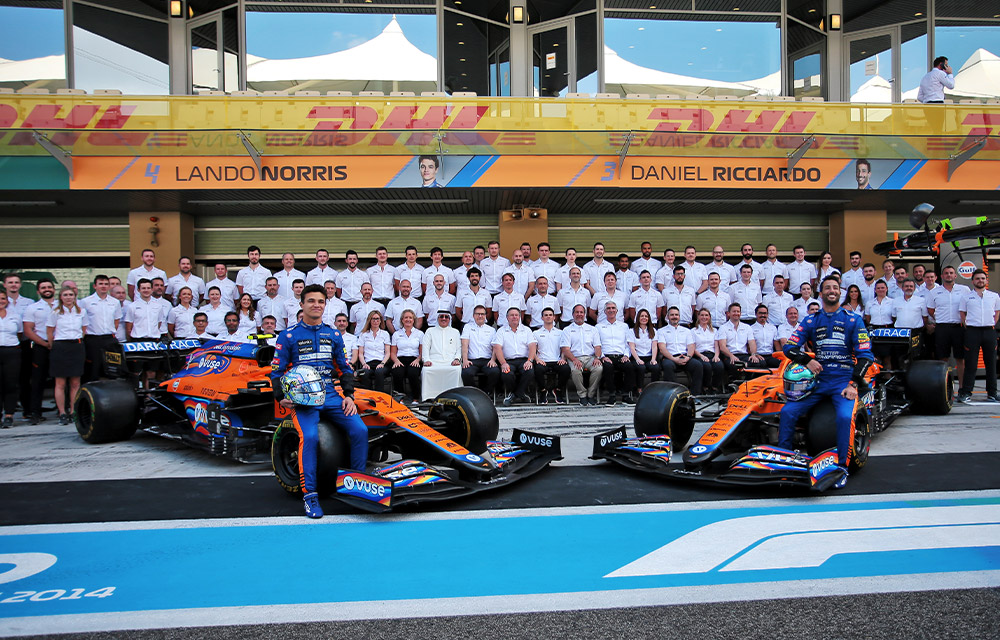 We've also seen just how challenging it can be switching teams in F1; just look at how Daniel Ricciardo did last year next to Lando. However, it can work both ways with his ex-teammate Carlos Sainz absolutely slaying it at Ferrari in 2021. 
MERCEDES POWER
Norris has also been at the team during a big change – the switch to Mercedes power. Previously run by Renault, a relatively successful partnership, McLaren went back to having a Mercedes PU in the back of their cars last season.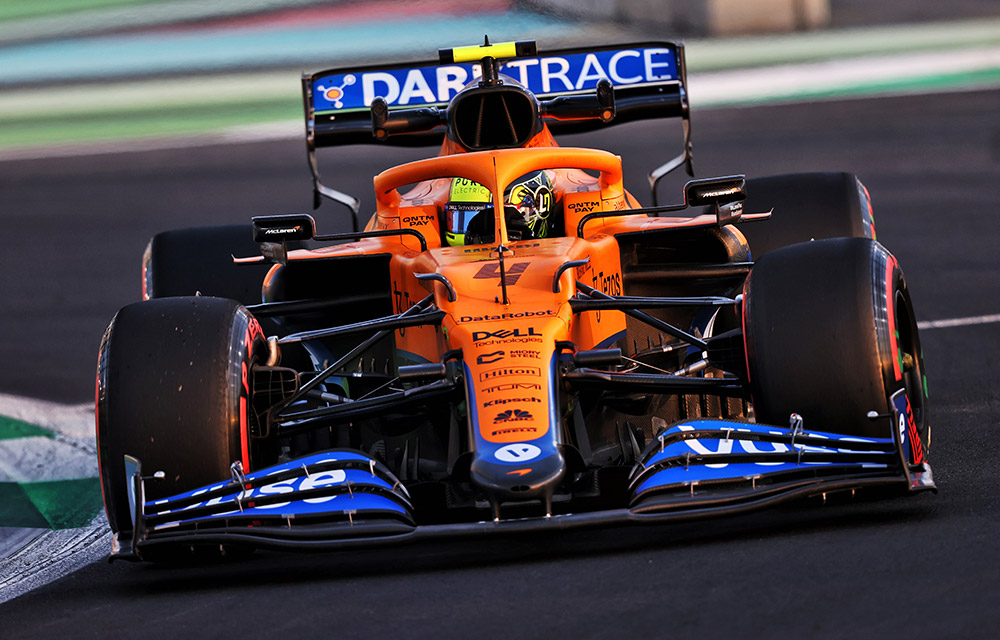 During their first year together, McLaren secured their first win since 2012, and it looks to be a better situation than the Honda days 😬 There was also talk of a future deal with Audi, which could prove a game-changer down the line..
SOLID MANAGEMENT STRUCTURE 
It seems that McLaren are one of the teams on the grid with the strongest management. From the likes of Zac Brown, James Key and Andreas Seidl, there's no denying it's a great line-up.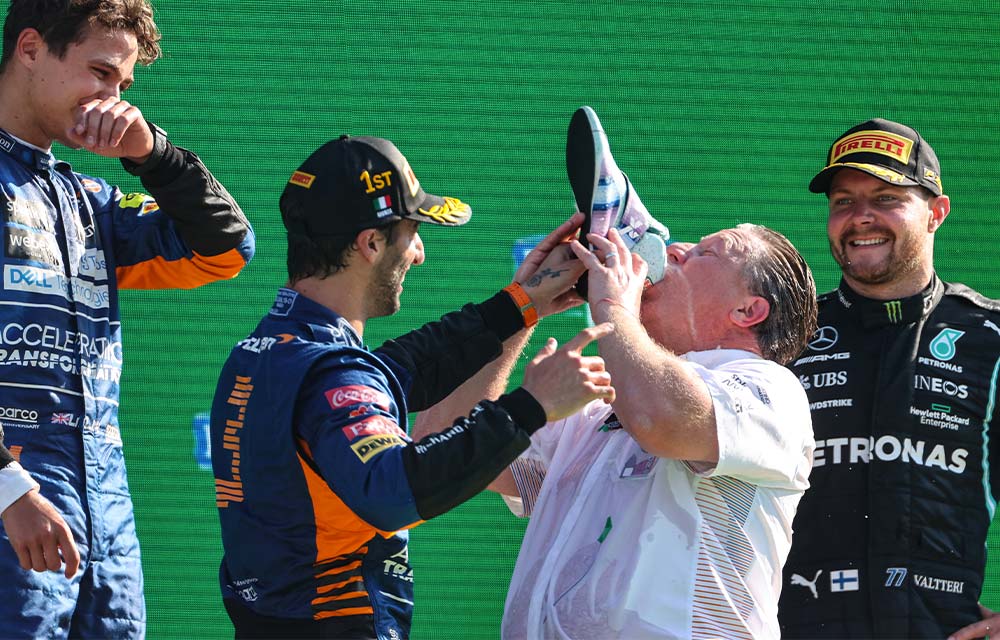 It will likely be a reassuring factor for Lando, and it's been reported that several of McLaren's big players have received contract extensions too.
CONS
RICCIARDO AS A TEAMMATE
With Ricciardo recently saying he could retire with the team in the coming years, it seems likely that the Norris and Danny Ric duo are here to stay. They had their moments last year, helping McLaren become the only team on the grid to achieve a 1-2 result in 2021, but there were some notable moments of tension in their first year as teammates.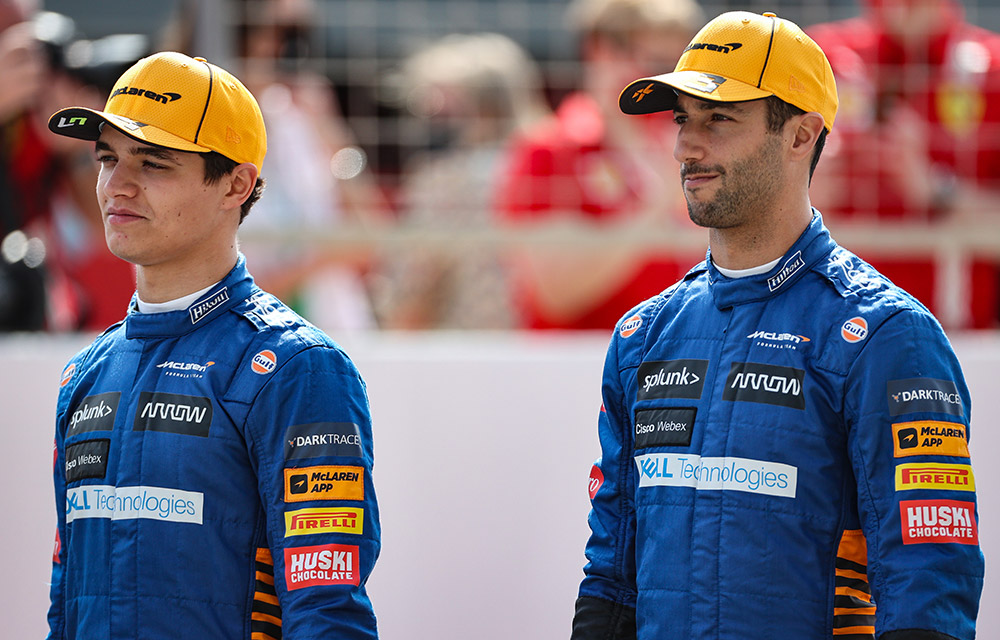 Could this boil over in the coming years? Norris is looking like McLaren's golden boy and Ricciardo desperate to earn himself a world championship.
NEW REGULATIONS
Of course, perhaps the elephant in the room is that McLaren could absolutely crumble with these 2022 regulations. Norris and the team will have simulations to see how they think the car will perform, but until we get out on track, nobody knows what the pecking order is going to be. McLaren could be the fastest team on the grid, or they could find themselves at the back of the pack!
BIG SEATS AVAILABLE 
Norris hinted that he'd been approached by other teams on the grid for future opportunities.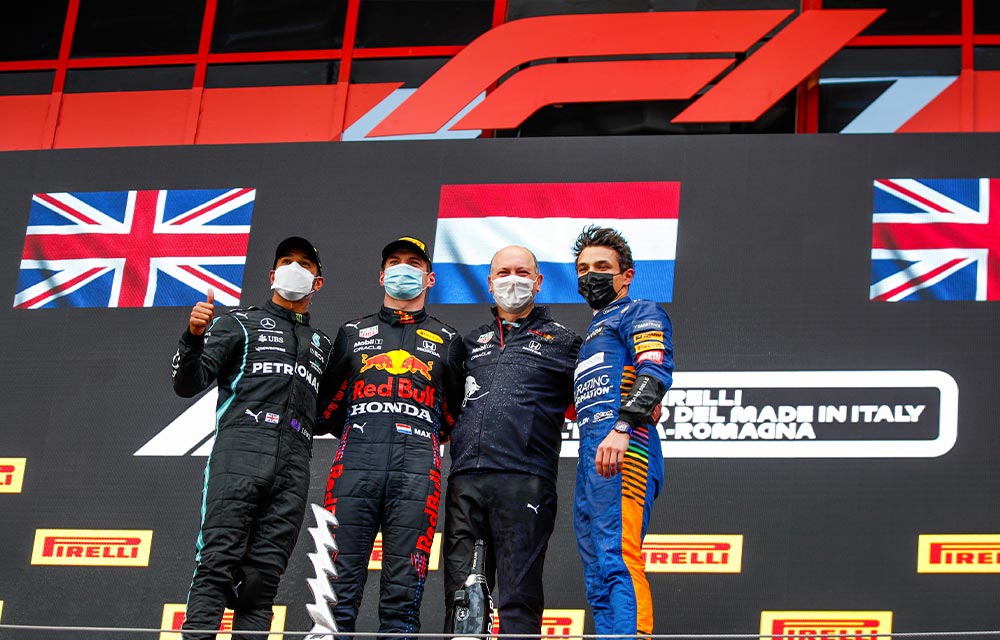 Perhaps by taking this McLaren seat, he's lost out on a chance to partner his pals George Russell at Mercedes if Hamilton retires in the coming years or line up alongside Max Verstappen at Red Bull. 
Was it the right decision to stay at McLaren? Let us know in the comments below.