With Red Bull running a special one-off livery this weekend, we take a look at how successful one-off liveries have been. 
Ever since Mercedes had a shocking German Grand Prix with their 125th anniversary livery, there's been talking of a 'one-off livery curse' in F1. But is it really the case?
Let's take a look at a few special liveries and how they faired on track.
MCLAREN – MONACO 2021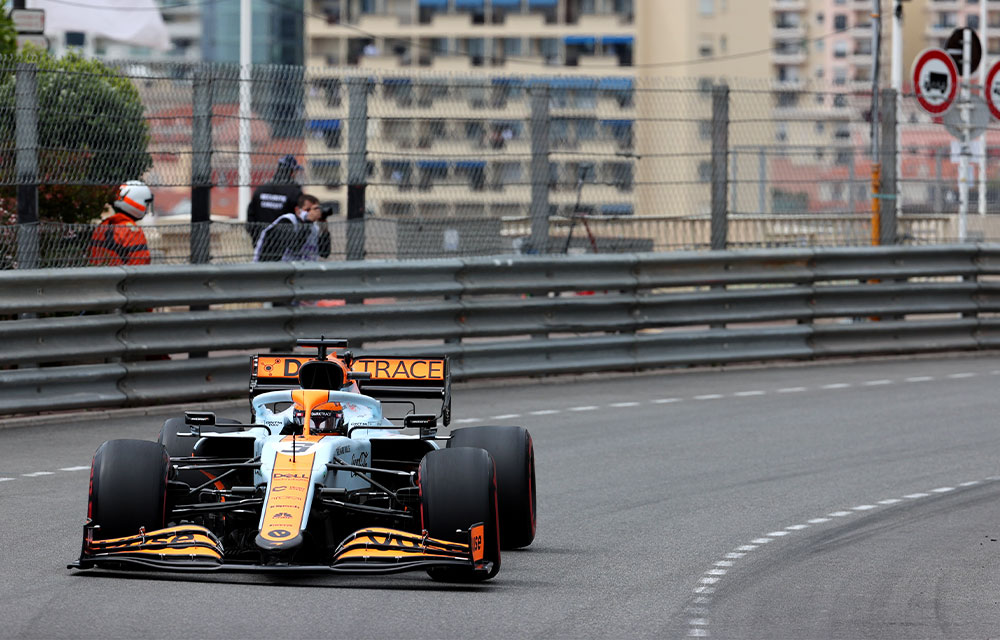 Now a fan favourite, McLaren bought the iconic Gulf livery to F1 at the Monaco Grand Prix with a one-off design that many would like to see them running full time. Daniel Ricciardo had a miserable weekend, finishing 12th, but Lando Norris ended up on the podium in an impressive P3.
Cursed rating: 1/10
RED BULL – BRAZIL 2008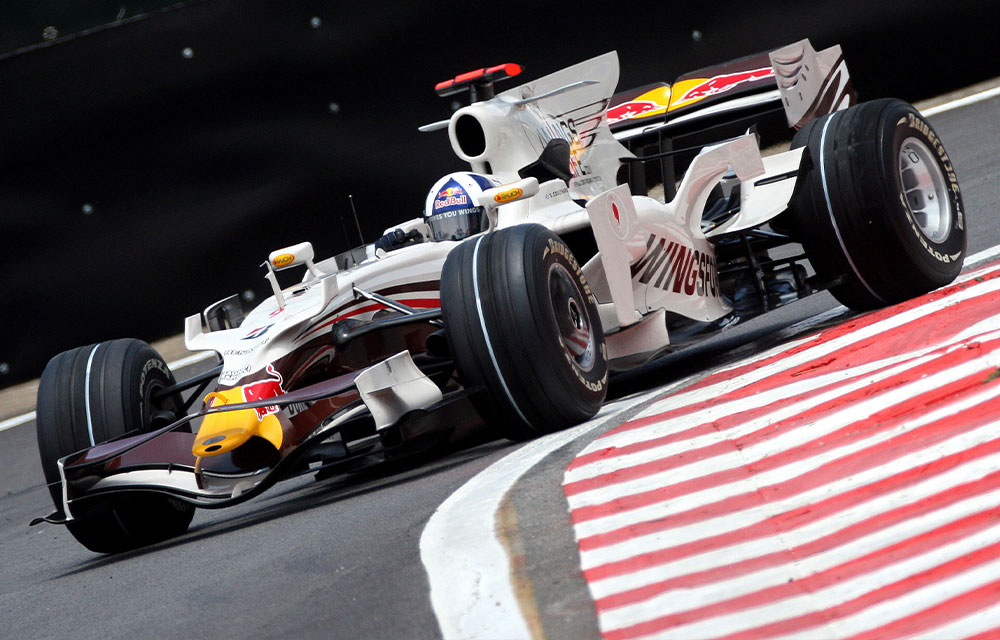 Look away now Red Bull fans. The last time the team ran a white livery, things really couldn't have gone much worse. David Coulthard used a Wings for Life charity design in his final career race. However, the special livery lasted just one corner when DC collided with Kazuki Nakajima and broke his suspension. Yikes. 
Cursed rating: 10/10
FERRARI – TUSCANY 2020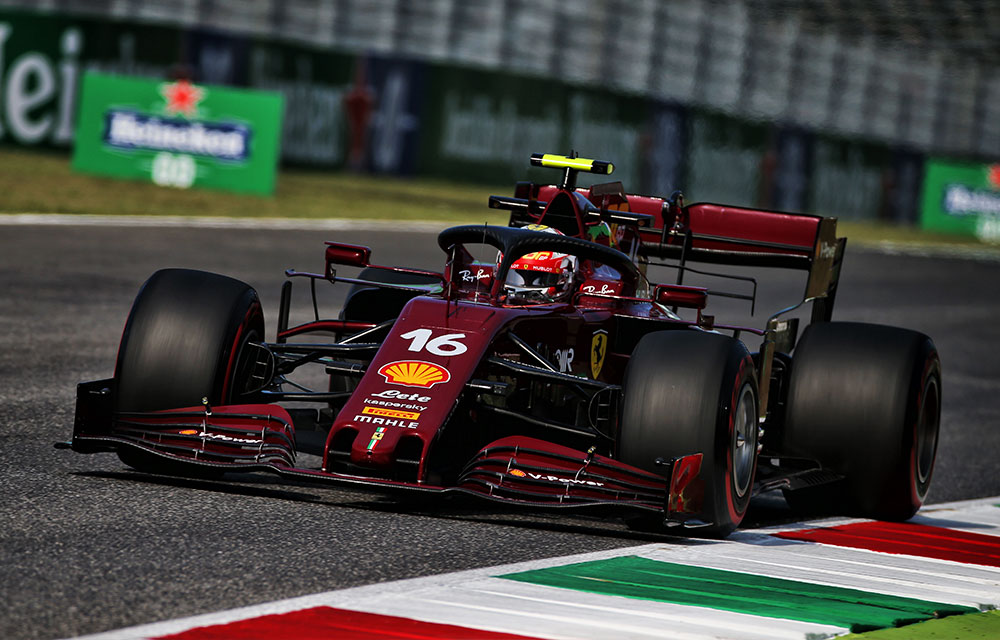 Ferrari celebrated their 1000th race with a retro shade of red at the Tuscan Grand Prix in Mugello. The team wasn't expecting much after having a miserable season, and while Sebastian Vettel struggled in 14th, Charles Leclerc finished a respectable 5th.
Cursed rating: 4/10
RED BULL – MONACO 2006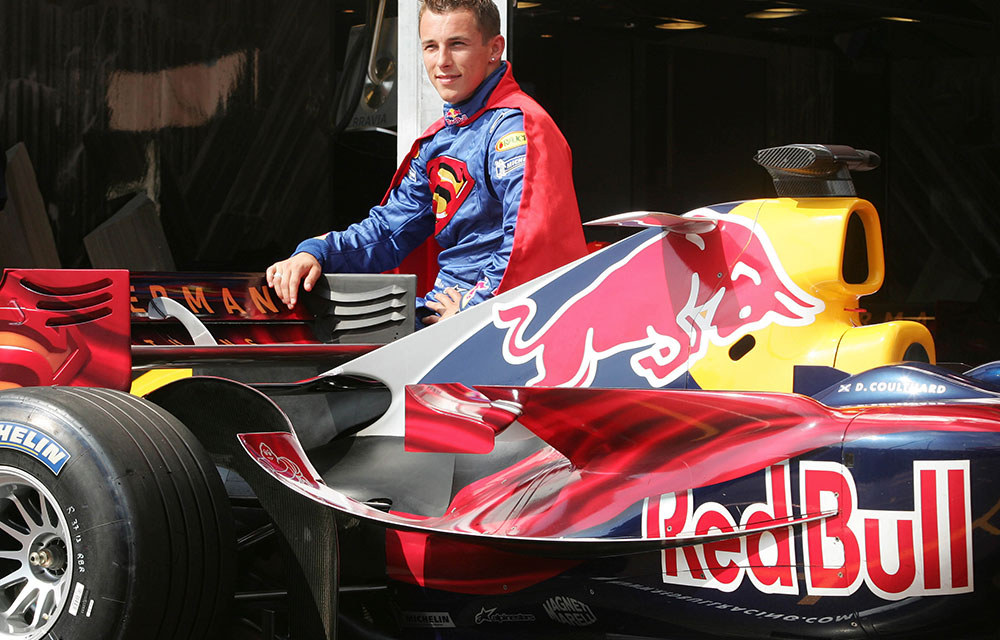 Red Bull had run a Star Wars livery the previous year with both cars failing to finish; however, in 2006, they had much more success in a Superman design. Christian Klien retired from the race, but David Coulthard took Red Bull Racing's first-ever podium finish in 3rd, prompting Christian Horner to jump in the swimming pool wearing nothing but a Superman cape. Those images will haunt us forever. *shudders*
Cursed rating: 1/10
JAGUAR – MONACO 2004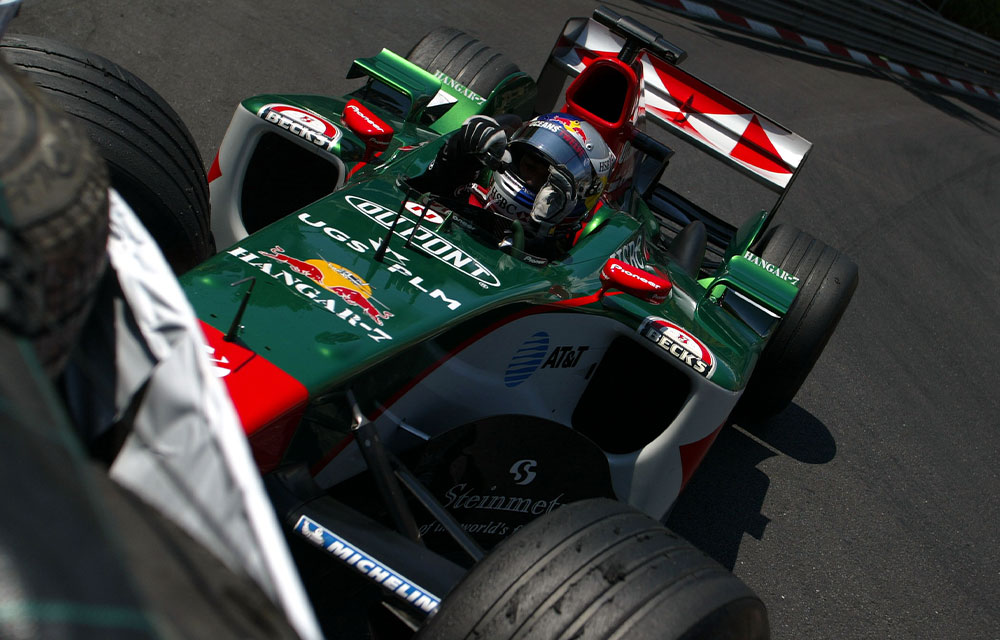 Before Red Bull was, of course, Jaguar. They also ran special designs for the Monaco Grand Prix. In 2004 it was to celebrate the release of the movie Ocean's Twelve.
The cars had a $300,000 diamond secured into the front nose, and when Klien crashed on the very first lap the diamond went missing. To make matters work, teammate Mark Webber retired with a gearbox failure just a few laps later.
Cursed rating: $300,000/10
FERRARI – MONZA 2001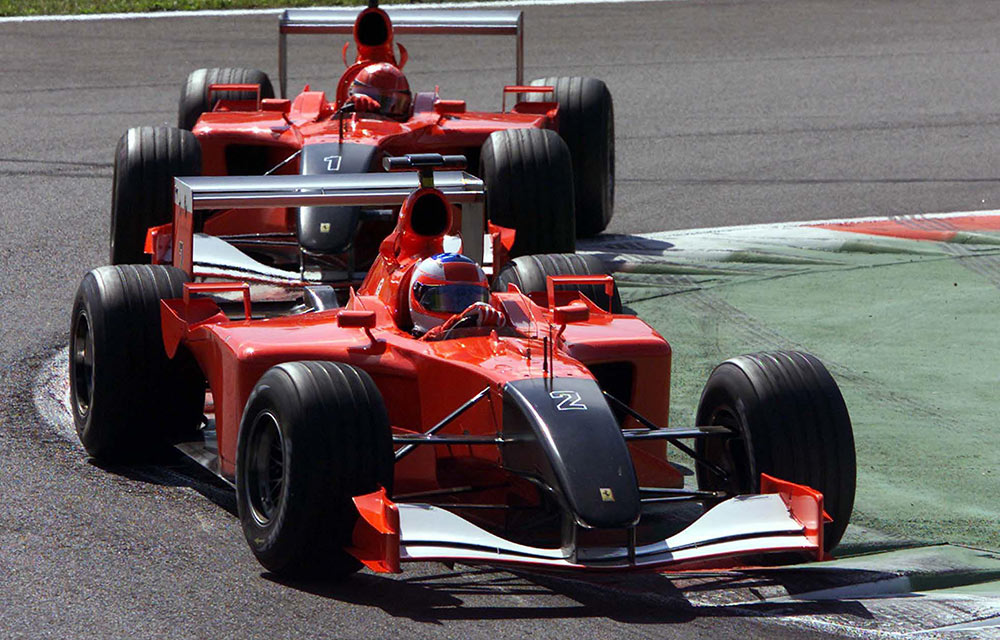 Following the tragic events of September 11th, Ferrari ran a livery with a black nose cone and no sponsors as a mark of respect. In the race, Rubens Barrichello finished 2nd and Michael Schumacher 4th, so not a bad result. However, it was actually Schumi's worst finishing position of the entire year, having only ever finished 1st or 2nd when the car reached the chequered flag. 
Cursed rating: 2/10
RED BULL – SILVERSTONE 2012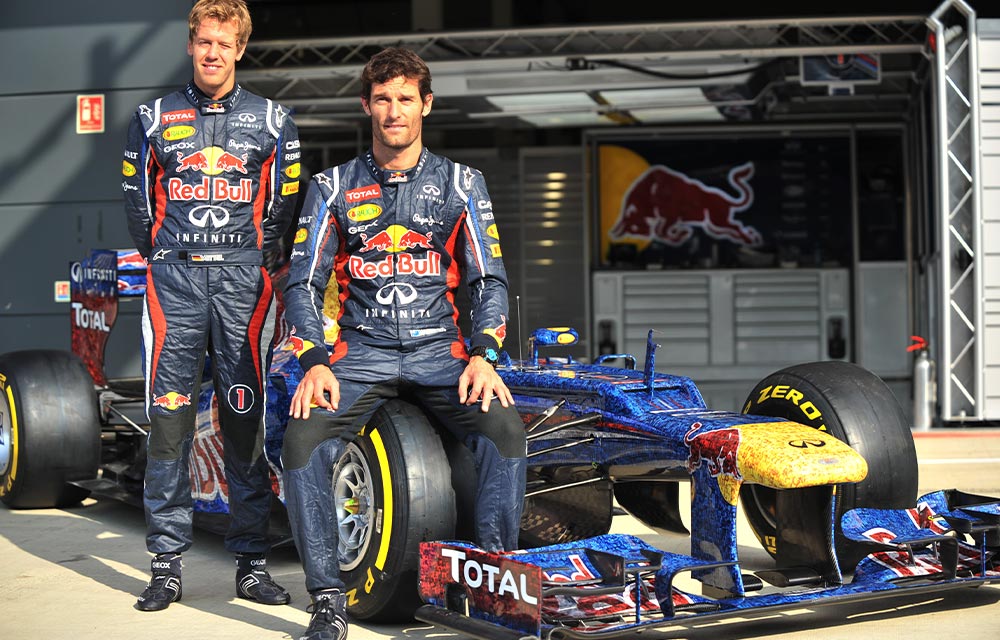 Finally, a bit of success with a one-off livery! Red Bull Racing had pictures of fans on the car to raise money for their Wings for Life charity and not only was it for a great cause, they finished the race with both cars on the podium. Mark Webber winning and Sebastian Vettel in third.
Cursed rating: 0/10
MERCEDES – GERMANY 2019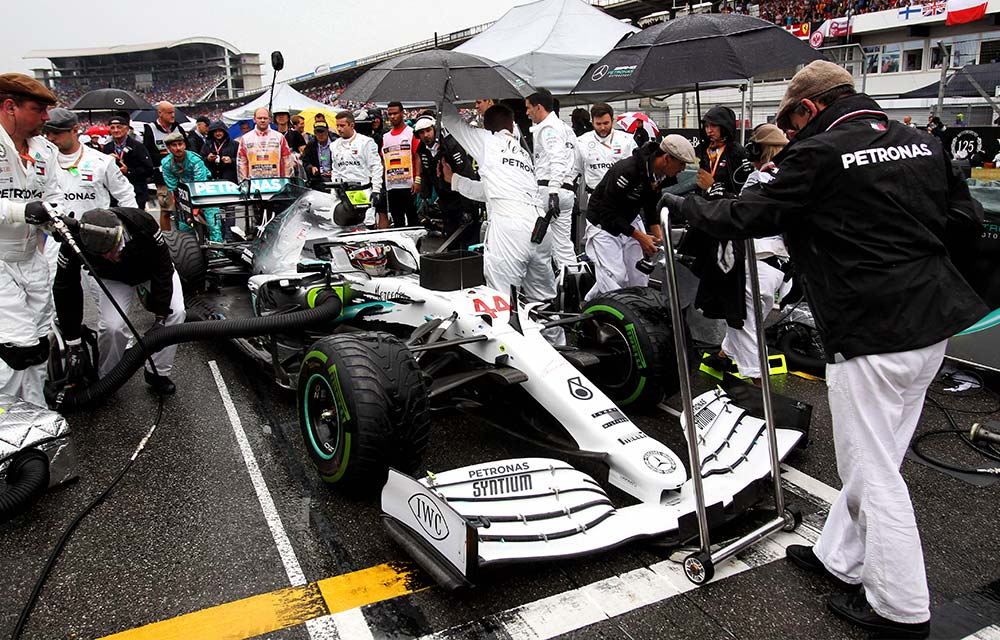 We all know about this one. Mercedes not only had a special livery for their 125th anniversary, they even dressed up in vintage clothing. Mercedes were so dominant in 2019 it was almost a foregone conclusion that they'd win; however, not only did they not win, it was an absolute disaster.
Lewis Hamilton finished ninth after an off-track moment and a nightmare pitstop, while Valtteri Bottas failed to finish after crashing out in the appalling conditions.
Cursed rating: 125/10
How do you think Red Bull will fair this weekend with their new look?