Some of our favourite photos that come from media day on a race weekend are when drivers take to their track 'walks' on bicycles. In fact, at the British Grand Prix last year, one member of the WTF1 editorial team had to narrowly dodge Pierre Gasly as he cycled past into Turn 1. But now, Charles Leclerc has revealed that FOM has put a stop to that 😔
In case you didn't know, track walks usually take place on the Thursday before the grand prix weekend. The sole purpose is to, well, walk the track (or ride, as many drivers prefer) and gather any insight available – including on any changes that have been made year-on-year.
Every team tends to organise their track walks in a different manner. Some drivers might head out with their race engineer for company, while other teams take the whole gang for a leisurely walk.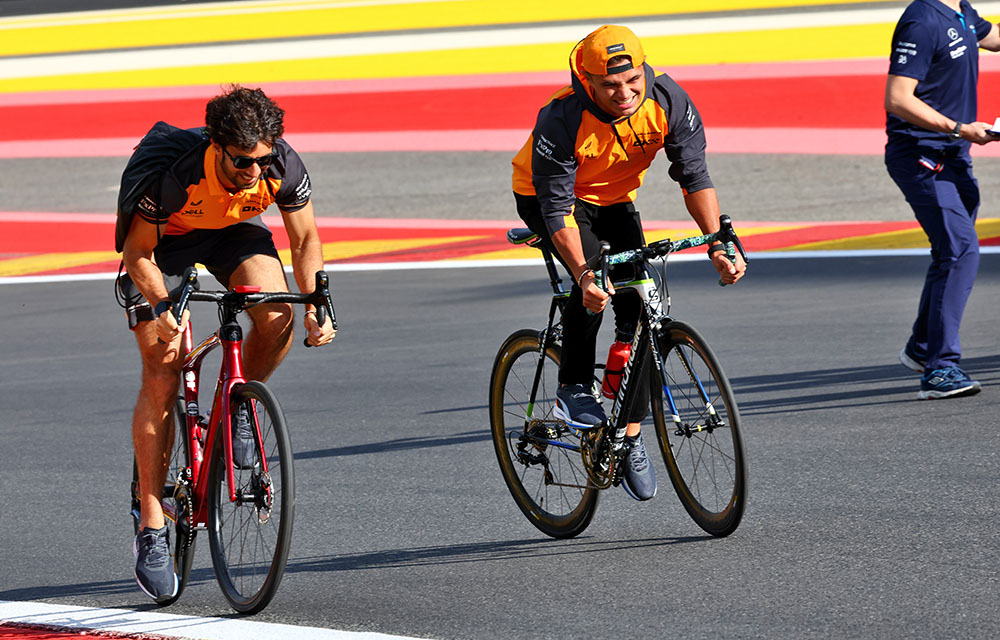 Now, for those drivers who like to cut corners (no pun intended) and ride a bike or scooter instead, unfortunately, it seems they will no longer be able to do that.
This will be during team track walk time only, the reason being there are a lot of people on track, and it was a decision based on safety. So, bikes, scooters, any means of transport is forbidden.
Talking at the track ahead of the Saudi Arabian GP, Charles was asked whether he had walked around the Jeddah circuit, assessed the changes he'll face this season, and whether he thought track limits would be an issue.
.@Charles_Leclerc on a bike 🚲

What would be your track walk transport of choice? 👀 👇#essereFerrari 🔴 pic.twitter.com/ncYqkuqsko

— Scuderia Ferrari (@ScuderiaFerrari) September 30, 2021
He said: "I didn't walk around, as I think they've just issued a new thing where we cannot go around the track with bicycles anymore, so you probably won't see me around the track anymore, and I'll just watch the videos."
This is wheelie terrible. Sorry, not sorry. These are the type of puns to really grind your gears. We'll stop now.
Justice for bicycles! ✊