It was a bizarre start to the Formula E race in Berlin this afternoon as protestors stormed the track and attempted to glue themselves to the track and the official support cars.
The electric cars were getting ready for lights out when members of the 'Last Generation' climate activist group climbed the fences onto the start/finish straight.
The race start was, of course, delayed as security and marshals removed the protestors from the grid. Six minutes after the initial start time and with the disruptors escorted off of Templeholf premises and into custody, the race was able to begin.
i literally have it on video omg pic.twitter.com/GQLfXagIyh

— mars (@slagclaren) April 23, 2023
The drivers were understandably unimpressed with the protestors, with Jake Dennis telling The Race that he didn't really know "what they were trying to achieve." 
Antonio Felix da Costa agreed stating that he "was not a fan of that sort of stuff. I think we are all fighting for the same right? I'm not sure what they are trying to do because we are probably the worst category in motorsport for them to come and do this at.
"We are by far the most ecological, sustainable and new zero series that ever existed. We are pushing boundaries in every direction."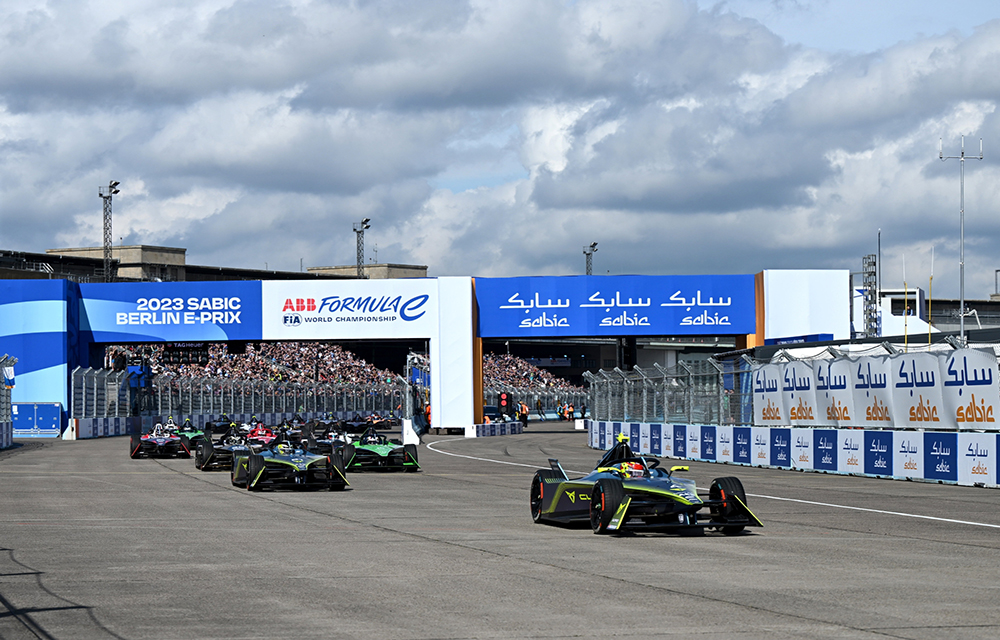 Nico Mueller echoed da Costa's words saying: "I thought it was pretty ridiculous, I don't know if these people realise what we are doing here."
Much like the Silverstone protestors at the British Grand Prix last year, throwing yourself onto an active race track endangers the lives of you, drivers, marshals, security and the spectators. Let's not do that 😬
Did you watch the Formula E race? Let us know in the comments!