F1 CEO Stefano Domenicali might believe the sport needs to prioritise action over gestures. Still, several drivers have been left disappointed by the sport's decision to axe drivers' pre-race show of support.
Earlier this week, the F1 boss announced that the drivers' opportunity to take the knee or promote a personal cause ahead of a Grand Prix had been scrapped, stating that the sport needed to change from "gesture to action".
The decision has baffled many, including four-time champion Sebastian Vettel and Lando Norris. It seems that F1 didn't consult the drivers' about the change, and Seb has questioned whether F1 was more worried about it having a negative commercial impact.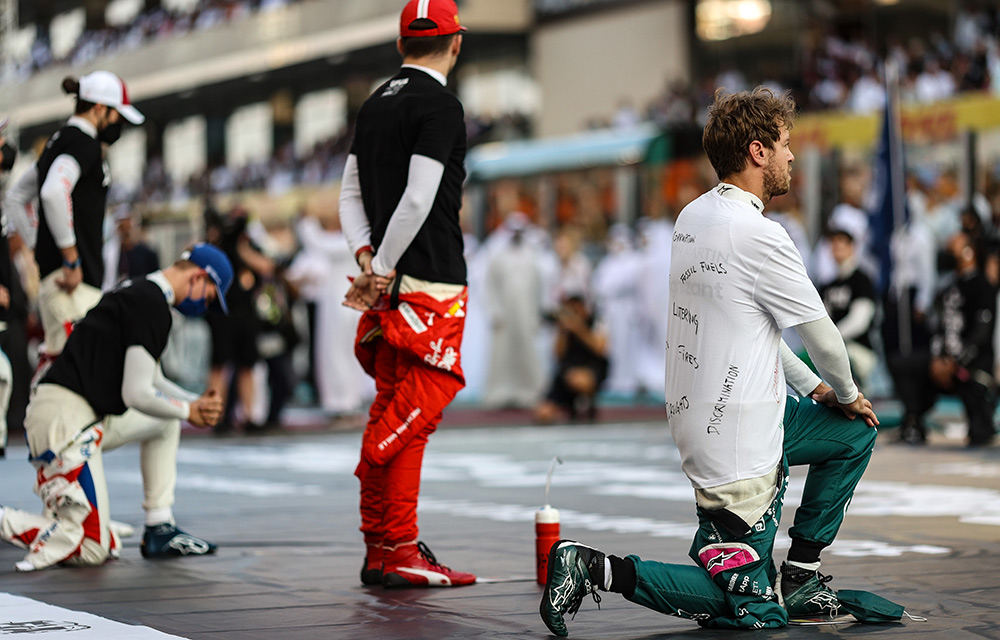 "No, they just changed. I was a bit surprised," Vettel said at the launch of Aston Martin's 2022 car.
"The issues that we're tackling are not going to be gone in one or two years, and therefore I was a bit surprised. I hope that as drivers, we find a way to get together and find a slot to still express topics that are important to us.
"Probably not all of the drivers care, but I think some really do care, and it will be great to get together. But it was probably getting a bit too strong and individual for the business side of things."
Sebastian Vettel has been called to the stewards for wearing this t-shirt during the national anthem

His response: "I'm happy if they disqualify me. They can do whatever they want to me, I don't care. I would do it again."

— WTF1 (@wtf1official) August 1, 2021
Sebastian has become one of the biggest champions for social change on the grid, including tackling F1's environmental impact or supporting women's rights.
In Hungary last year, he was prepared to risk being disqualified from his podium finish by refusing to remove his 'Same Love' t-shirt during their national anthem, in defiance of the country's strict anti-LGBTQ+ laws.
"I think times have changed, it's right to say it should be the sport and it should focus on the sport, but I think there are certain topics where we should be allowed to have an opinion, and we should be able to speak out loud," Seb added to Sky Sports News.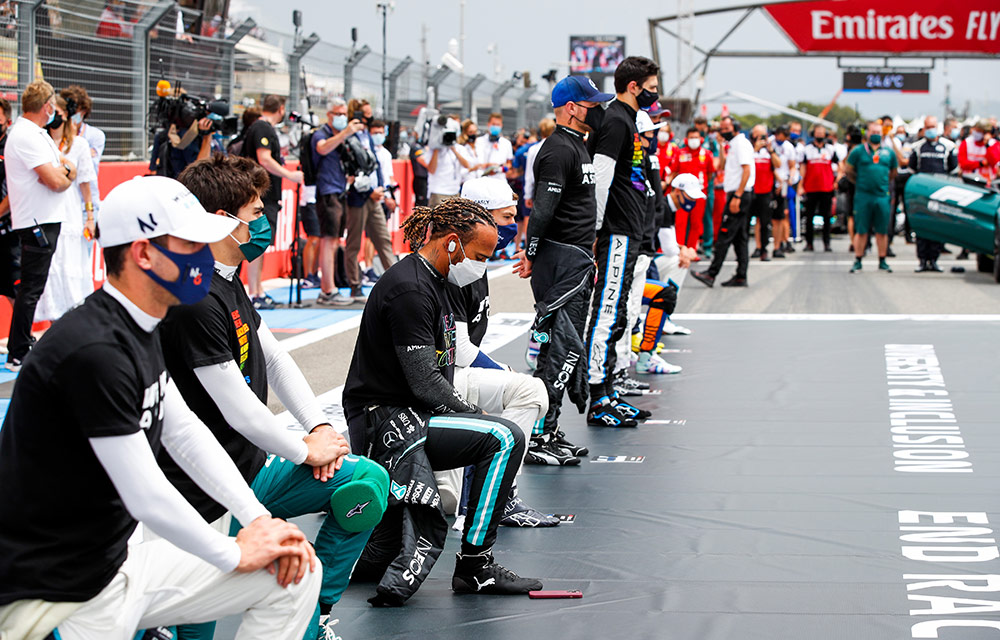 McLaren's Lando Norris also added his thoughts during the launch day of the new MCL36, speaking to media, including The Race.
"I think it's early in the season, so it's not something we've spoken about so much," Norris began when talking about the scrapped movement.
"It will be something we'll definitely speak about when the time comes or beforehand to make sure we're prepared for making the most we can have, whatever matter it is.
"There are always things we can do as drivers. There are always things we can do separately as drivers to speak out loud about these kinds of things, and I think more and more of us are doing that.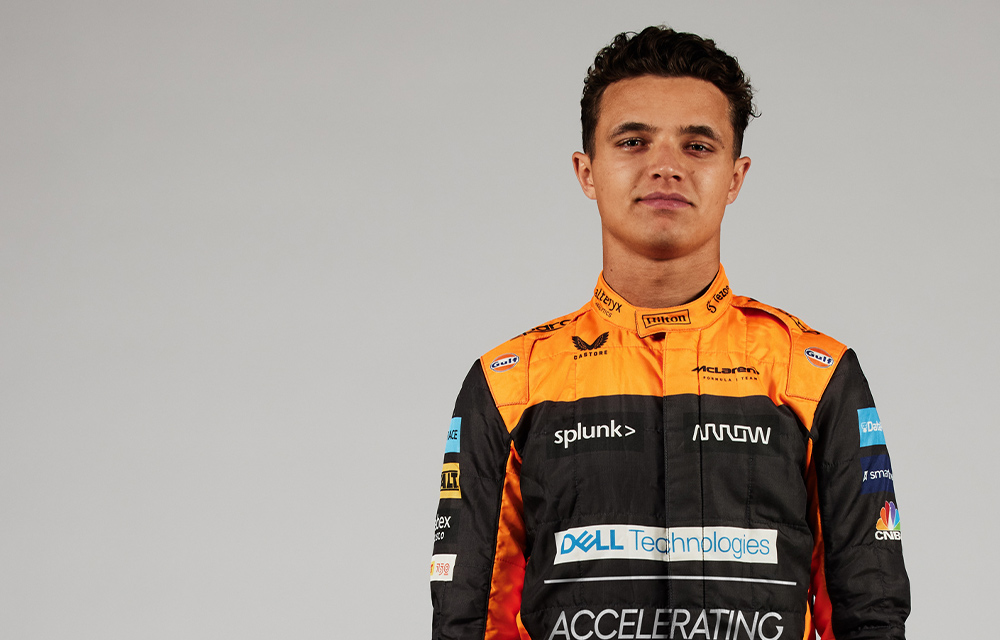 "What we do as a grid, like taking the knee or some drivers not taking the knee, I think it doesn't have to simply be that. I think there are other ways to go about those means and stand up for whatever matter it is, to inspire kids, to raise awareness for issues that matter.
"I'm sure that they haven't done it for nothing, so we'll see. We'll speak about it and make sure there are things in place."
What are your thoughts on F1 scrapping the pre-race ceremony? Let us know in the comments.