It's a sight that no F1 fan ever wants to see; having a driver involved in a major incident on track. However, during qualifying for the Saudi Arabian Grand Prix, Mick Schumacher suffered a colossal 170mph crash in Q2, which pretty much destroyed his Haas. 
Thankfully, his team have confirmed that he's "physical well" but he won't be taking part in the race on Sunday.
The accident saw him lose control on a kerb at the exit of Turn 10, spinning off and crashing hard into the concrete barrier leading to a lengthy red-flag period whilst the VF-22 was recovered.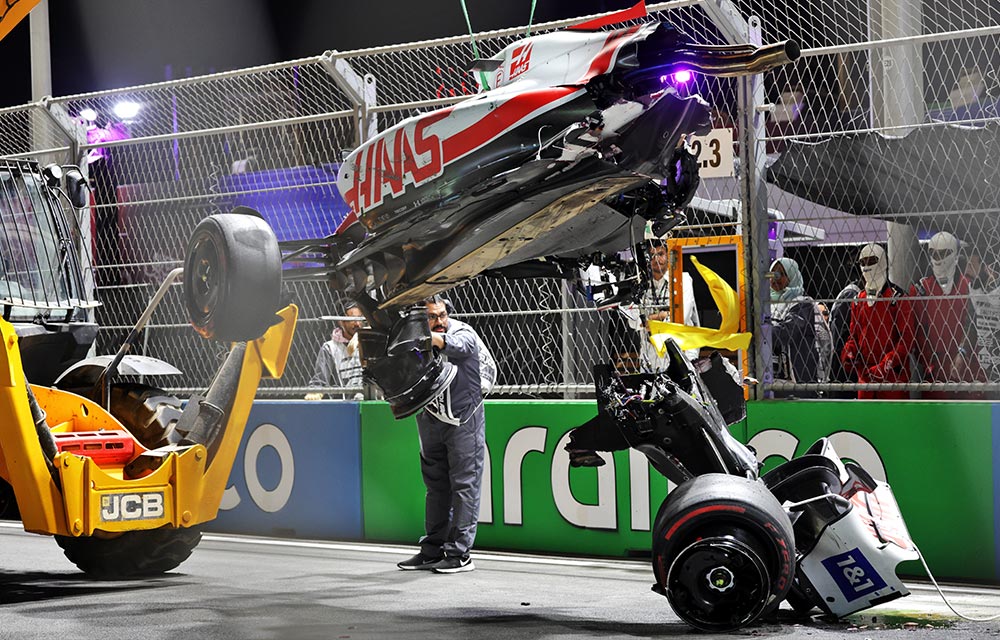 They might all be rivals on track, but it's clear how deep the bond between the drivers runs. 
Moments after the accident, Valtteri Bottas pulled up alongside Mick's car to ask if he was alright, with the Ferrari duo of Charles Leclerc and Carlos Sainz and his teammate Kevin Magnussen all doing the same. 
What a classy move from the drivers!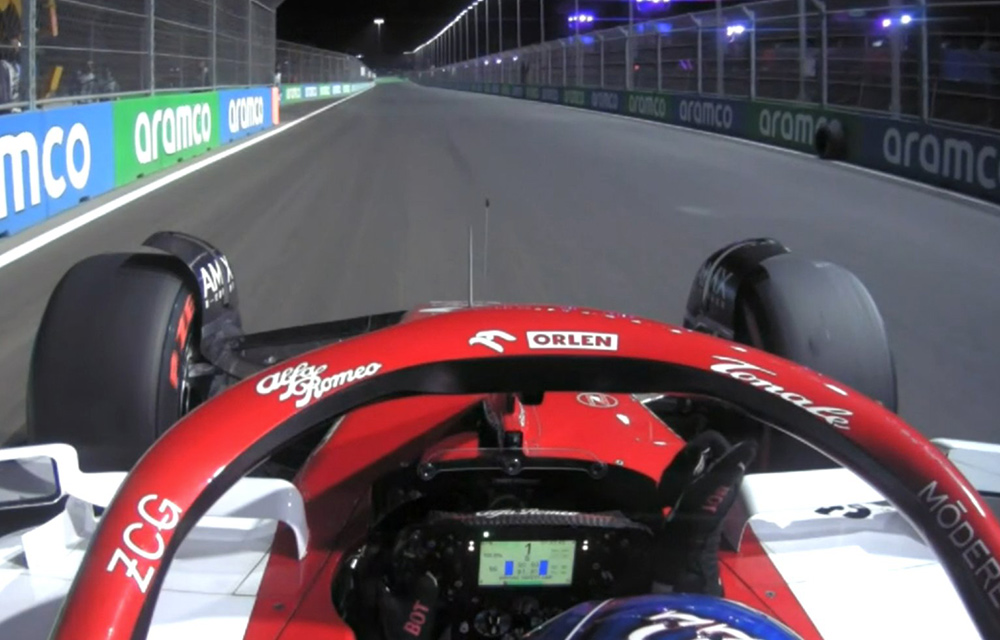 After being released from the hospital, Mick took to social media to thank the drivers, teams and fans for their support and best wishes.
Hi everyone, I just wanted to say that I'm ok🙏
Thank you for the kind messages.
The car felt great @haasf1team, we'll come back stronger❤️ pic.twitter.com/Mwpy0767kN

— Mick Schumacher (@SchumacherMick) March 26, 2022
Meanwhile, Lewis Hamilton popped down to Haas' garage to check with their team members how he was getting on.
Confirmation after I tweeted this Hamilton popped down to check on how Schumacher was. A touching moment. #SaudiArabianGP #F1 https://t.co/VuYxY0Ybqu

— Claire Cottingham (@Cla_Cottingham) March 26, 2022
And elsewhere on social media, drivers showed their support to Mick.
Arghh, so close ! But what a lap from Checo, fully deserves the pole today.
Very happy to see Mick getting out of the car after this big crash.
Race is tomorrow and I'll give it all. pic.twitter.com/IFdM5oSeWq

— Charles Leclerc (@Charles_Leclerc) March 26, 2022
The most important thing is that Mick is ok. But a very good Saturday for the team and I'll be starting P5 tomorrow! Allez! 💪 pic.twitter.com/5Q6ApiMRIy

— Esteban Ocon (@OconEsteban) March 26, 2022
Second Q2 in a roll! Driving these car on the street circuit is crazy! 😅

Glad to hear @SchumacherMick is doing ok. That's what's most important. 🙌 pic.twitter.com/9N0QyD80jQ

— 周冠宇 | Zhou Guanyu 🇨🇳 (@ZhouGuanyu24) March 26, 2022
All of the Team send our best.

— Oracle Red Bull Racing (@redbullracing) March 26, 2022
Session stopped under red flag after a big crash from Mick.

Most importantly, we truly hope he is OK.

— Alfa Romeo F1 Team ORLEN (@alfaromeoorlen) March 26, 2022
red flag! 🚩

Schumacher's had a heavy hit at Turn 12. we hope he's ok that was a big one 🙏

— Scuderia AlphaTauri (@AlphaTauriF1) March 26, 2022
🙏 Glad to hear this, @HaasF1Team. https://t.co/JbQwWsFkkR

— BWT Alpine F1 Team (@AlpineF1Team) March 26, 2022
Sending out best wishes, guys. 💚

— Aston Martin Aramco Cognizant F1 Team (@AstonMartinF1) March 26, 2022
What a relief 🙌 That's right what we wanted to hear ❤️ @SchumacherMick

— Scuderia Ferrari (@ScuderiaFerrari) March 26, 2022
We're really glad to see Mick's okay. However, it does highlight the safety concerns many drivers have had about the Jeddah Corniche Circuit over their two visits to the Saudi track, especially after F2 driver Cem Bolukbasi's near-identical accident in Friday practice, which ruled him out of the whole weekend.
Fingers crossed for a clean and safe race for all the drivers.
We're wishing Mick all the best and hope to see him back behind the wheel soon! ❤️