We're excited to announce that we've partnered with Elgato, a world-leading provider of audiovisual technology and game capture hardware for content creators.
We're always keen to bring you the best content, and now it'll be better than ever with the highest quality sound and visuals from Elgato. Matt, Katy and Tommy are able to upgrade their setups complete with Elgato Facecam, Wave:3 and Key Light for the WTF1 podcast and watch-along live-stream.
To celebrate this brilliant new partnership we will be launching an exclusive limited edition run of custom design faceplates for the Elgato Stream Deck Mk2, so keep your eyes peeled!
The Elgato Stream Deck features 15 customizable LCD keys that let you instantly trigger unlimited actions, so you can focus on what matters most: your audience – the ultimate accessory for streamers!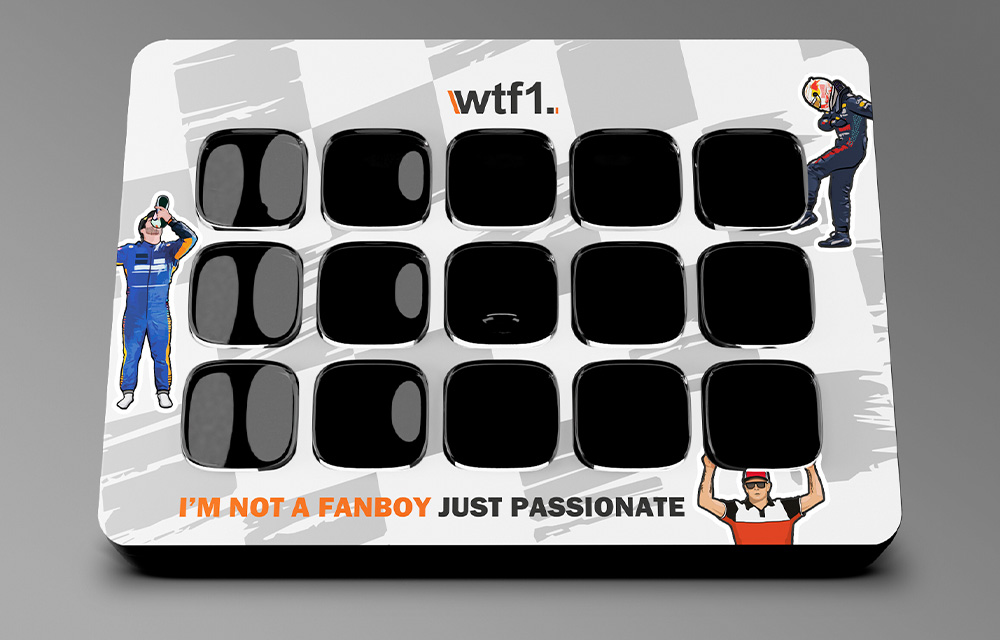 AND we're also giving away a Wave:3 + Facecam on our twitter which you can enter here.
"We're extremely excited to have such a fantastic brand as Elgato on board to be our streaming partner," WTF1's Matt Gallagher said about the partnership.
"I remember when I started to use their products years ago when I did my own YouTube channel and it was a complete game-changer for me. Really looking forward to stepping up our podcast quality in particular with the use of their microphones, lighting equipment and cameras."
Elgato will be the title sponsor of the WTF1 podcast which will be a great way to showcase the quality products for the live streamed version to our Team WTF1 members and the recorded version on Youtube.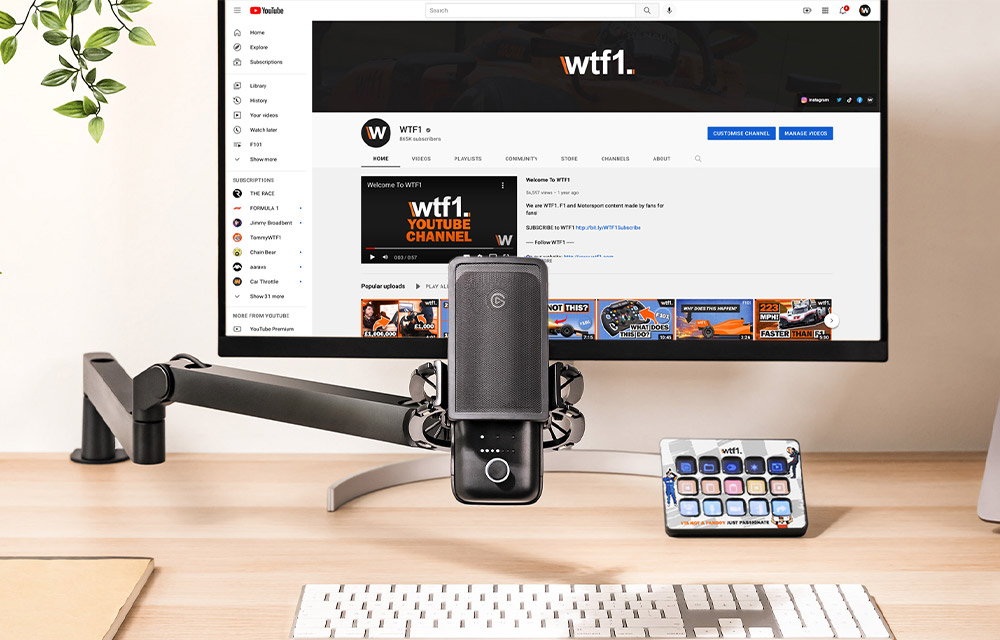 Elgato will also be bringing fans a new series of our popular F101 explainer videos where we'll be taking fans through what the new important regulation changes mean, how they will impact teams and drivers and who we expect to capitalise on the changes.
Elgato's Tom Hildreth, Senior Partnerships Manager, commented on the partnership "We are thrilled to be partnering up with WTF1 and making it official. As genuine fans of the entertainment, content and hard work that the team puts out, it's an honour to have our name and brand alongside theirs."
Synonymous with quality and performance, Elgato products are either state-of-the-art inventions in their own right, or reimagined technologies designed to revolutionise creative workflows. Software and firmware are frequently updated to keep producers at the cutting edge of their craft. And cross-compatibility delivers a seamless user experience that keeps evolving as the Elgato ecosystem grows.
Elgato was founded in 1999. In 2018, Corsair Gaming, Inc., acquired the brand and its employees. Based in Germany and California, Elgato distributes products in over seventy-five countries around the world.
If you'd like to find out more, you can visit www.elgato.com or check out their Twitter or Instagram at @Elgato.