It's a couple of hours after the first F1 race of 2023, and this was not on our bingo card for the season. At all. If you tuned in to the Bahrain Grand Prix, you'd probably have seen Esteban Ocon either serving or being given some kind of penalty. In fact, he's equaled the record for the most driving penalties in one race.
Probably not the thing you want to be remembered for, but there we are.
During testing, Alpine seemed to slip under the radar slightly, believing that their car wasn't as disappointing as it looked and that they just hadn't completely turned the power up yet. Considering they were 'best of the rest' last season, they were expected to continue their run.
But performance was the least of their worries this afternoon as Esteban was faced with three – YES, THREE – penalties.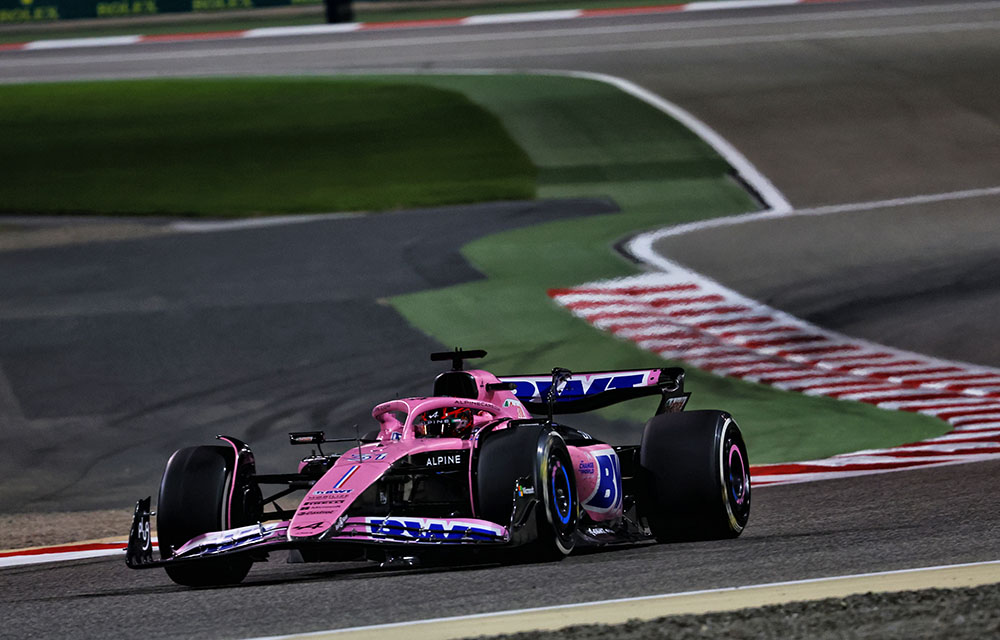 It started with a five-second penalty for being out of position on the starting grid, then the second was a 10-second penalty for not serving the first penalty correctly. And then, as an extra kick in the teeth, he was issued a third for speeding in the pitlane on his way to serve the penalty. Ouch 😬
Ocon said about the situation: "Yeah, quite impressive, you know, how it was not our day today. We are usually quite good on these operational things. You know, pit-stopping, stopping at the right places.
"And these are things that we put a lot of effort on. So yeah, everything went wrong today. For sure. This has never gone like that in the past ever. So I'm a bit surprised to see that this happened, but we'll analyse and come back stronger from it."
The last driver to achieve this tremendous achievement was one Pastor Maldonado in Hungary in 2015 – by doing Pastor Maldonado things.
Alpine ended up retiring the car to add to, or maybe even relieve, Ocon's misery.
Not all was lost, though, as Pierre Gasly had an incredible drive. Going from the back of the grid to finish P9, bringing home points for the team, a healthy consolation for the haul of penalties they've faced today 😅
Could we see this record matched again this year?