If you didn't know already, Drive To Survive: Season 5 was released last week. Did we binge-watch it all after F1 testing? Yes. Very tired, not going to lie. But it was TOTALLY worth it. We know it's a bit overdramatic, but that's what makes it fun. At least, that's what we think, but does Esteban Ocon feel the same way? 
Well, kind of.
Unlike us, he hasn't yet watched the entire season, just the episode that he's in most. Is that smart or a little vain? Either way, he doesn't really need to watch it all, considering he literally lived through it.
Conversations turned to the Netflix show during a press conference in Bahrain and, although he said he liked the episode with Alpine team boss Otmar Szafnauer, Ocon did have a few things to call them out on. You can probably guess what. That's right, inconsistencies.
He said: "It's reflecting reality but in a strange way. I always find it strange where for example, I finished P8 in France, and I said this felt like a win today. Never said that.
"I probably said that when we finished fifth in Austria or fourth in Japan but not when I finished eighth in France. Again, these things feel strange, but I guess it's part of the show. We can't complain being in such a high-viewed platform." It was actually after Miami when he had a 51g shunt, missed qualifying and recovered to eighth, which, to be fair, probably did feel like a win.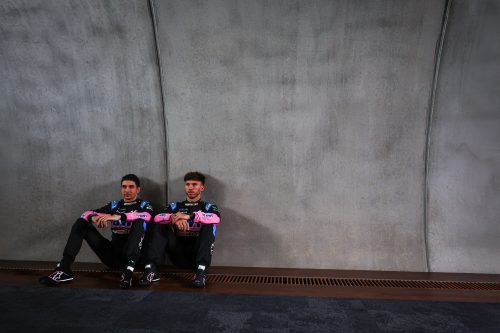 He continued: "I think it's awesome, Netflix has been with us a lot so far this year, coming in many different events. We'll probably feature quite a bit next season."
Pierre and Esteban at Alpine content in Season 6? Thank you, Netflix!
What do you think about Drive To Survive?