Red Bull's white Honda tribute livery, which will be used in this weekend's Turkish Grand Prix, will soon be available in F1 2021. The team has already shown the new livery on their car in the game and says that it will be made available for everyone next week.
This falls in line with Codemasters previously announced update schedule which said that October would bring about updates to the liveries used by the teams.
With the Red Bull's one-off livery being a part of that addition, it also means we could also get the Gulf livery that McLaren used in Monaco could also be added into F1 2021 in next week's update. We reaaaaally hope this is the case because we're still legit obsessed.
Spotlight on our new livery in the @Formula1Game 🎮 Coming next week 😍 pic.twitter.com/Ai76v5R3bh

— Red Bull Racing Honda (@redbullracing) October 7, 2021
Alongside the livery updates, Imola should also be added into F1 2021 in next week's update, following one from the addition of Portimao last month. November's content update will see both the Jeddah street circuit and this year's Formula 2 season added to the game.
It was revealed yesterday that the Red Bull was going white this weekend, which should have been the Japanese Grand Prix. The new look was inspired by the legendary Honda RA 272 car, in which US racer Richie Ginther secured the company's maiden F1 win at the 1965 Mexican Grand Prix.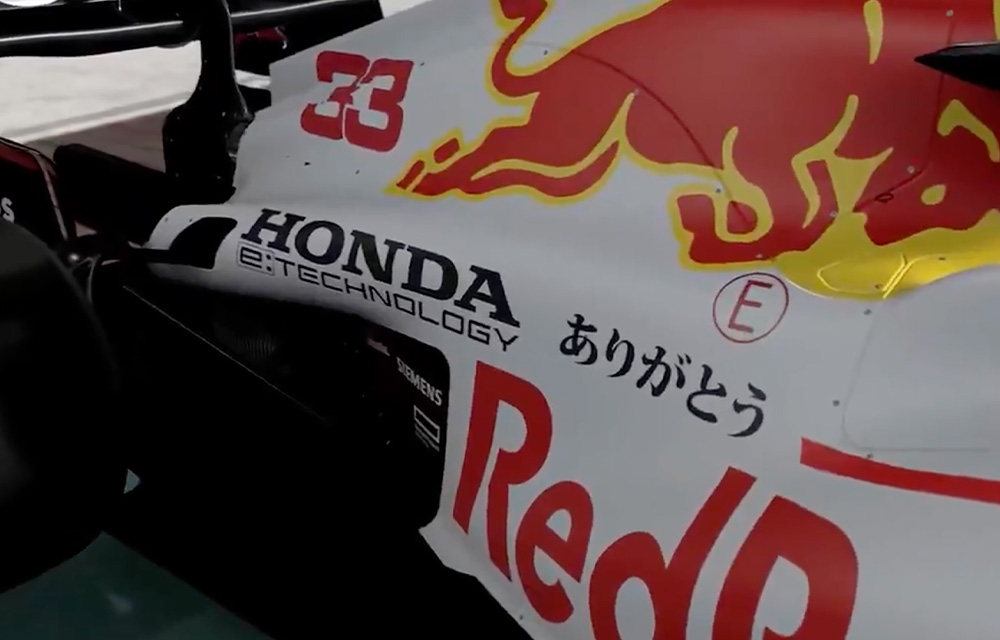 Apparently the white design was only meant to be race suit, but we're so glad they decided to update the car too!
What do you think of the livery?