We all love seeing the 'champagne' showers on the podium with the top three; it's a big part of the F1 weekend! Now, we'll be honest. We get a bit of FOMO when watching the celebrations because we want the bottle for ourselves. Anyone else?
Well, F1 has made that dream a reality with a select number of bottles going up for auction – all signed by the drivers who ended up on that podium!
The Ferrari Trento Jeroboams that you see on the podium doesn't actually contain champagne. In fact, it's a 2015 wine, with each bottle being a "Blanc de Blanc". They're made from "solely hand-harvested Chardonnay grapes, and boasts a fruity aroma of ripe golden apples and flowers. It is harmonious and balanced, with a lasting finish."
Sounds lovely, but we don't think the F1 drivers are really considering that when they're spraying each other on the podium.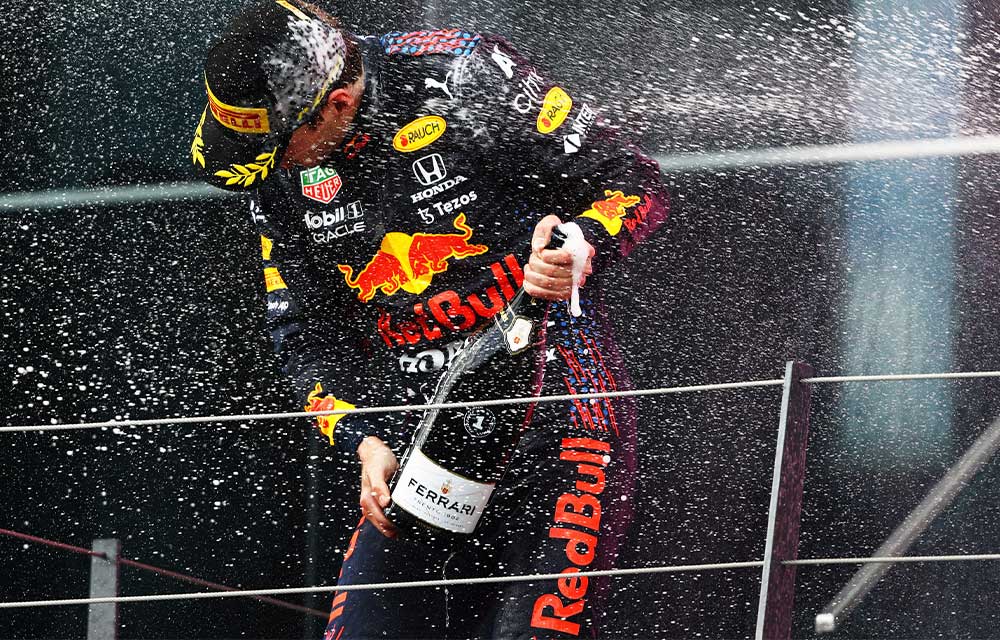 As well as getting your hands on the bottles used on the podium, you'll also receive another bottle of unopened bubbly which is signed by the three podium finishers. Five packages are currently available at auction with signed bottles from the Monaco, French, Styrian, Portuguese and British Grand Prix.
All these bottles are being auctioned off via F1 Authentics to raise money for the 'Keep Fighting Foundation', which was founded by Michael Schumacher's family and is a charity close to all our hearts.
"Keep Fighting Foundation is immensely grateful to be part of this great activity, enabling fans to own an authentic piece of F1 history and add to a charitable cause at the same time," Sabine Kehm, the Managing Director of Keep Fighting Foundation, said about this news.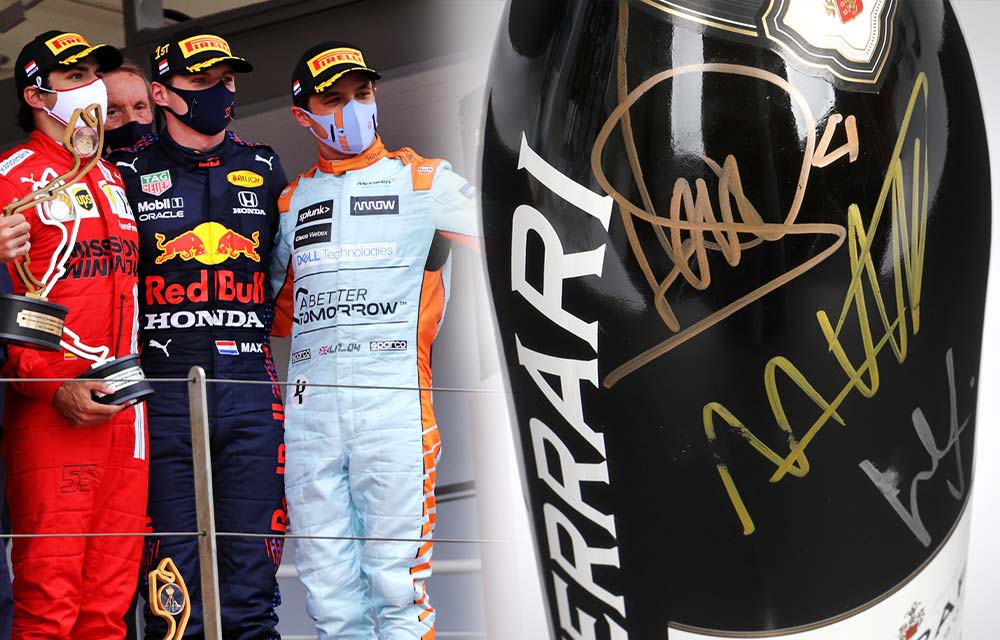 "Keep Fighting Foundation is striving to continue Michael's charitable work together with his unbelievable fans, so this collaboration with Ferrari Trento and our friends from Formula 1 is not only an honour for us but also feels like a natural fit. We are looking forward to a great time with Ferrari Trento, with who we share the passion for accepting challenges, and we would like to thank everybody involved."
It's also understood that this idea will also continue on into 2022 too.
What a cool idea!