Just when we thought drivers and team principals were the ones who cause the headlines, FIA President Mohammed Ben Sulayem really said, 'watch this'.
After he sent a tweet on Monday relating to the rumour that Saudi Arabia's Public Investment Fund (PIF) had tried to buy F1 for an eye-watering $20billion, F1 have now sent a LETTER to the FIA about his statement. Juicy.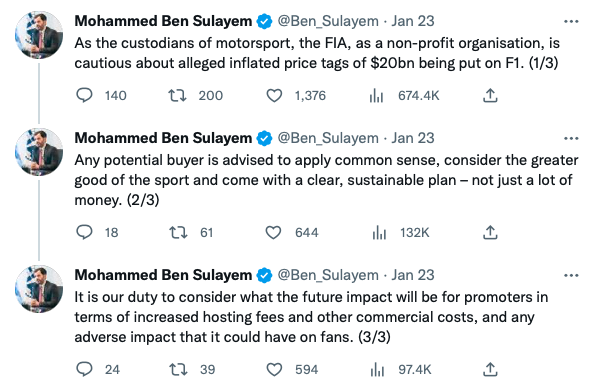 The news report, which suggested a potential purchase of F1 from folks in Saudi Arabia, hasn't been commented on by the championship, Liberty Media or the PIF. However, Ben Sulayem used his social media platform to address the rumours. The Race even reported that he didn't even "query it with anyone at F1 himself" – big yikes.
It's understood that after seeing his tweets, F1 weren't at all happy with it and stakeholders believe that the FIA President crossed a line. In a very unusual move, a letter has been sent to the FIA Executive and the World Motor Sport Council and signed by some significant names like Liberty Media and F1's chief legal officers.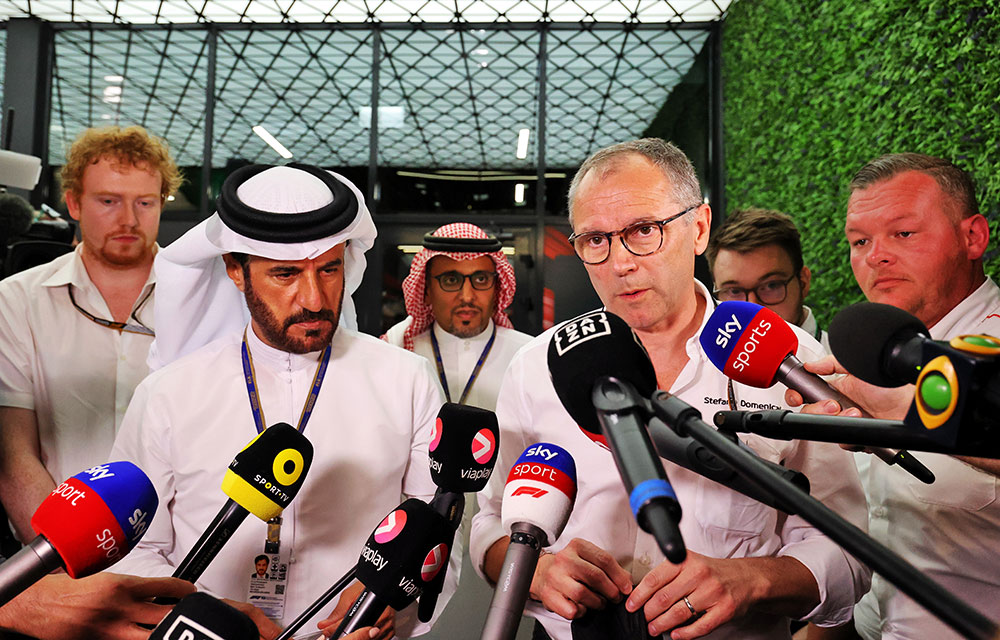 The Race has had the contents of this mysterious letter verified after SkySports and BBC initially reported it.
"The contents of the letter include a reference to the president's comments interfering with F1's commercial rights holder 'in an unacceptable manner'," The Race states, and warns that if they damage the value of F1: ''The FIA may be liable as a result'".
All of these developments are certainly very unusual and only further create tension between the championship and its governing body 👀
Do you think Mohammed Ben Sulayem crossed a line with his tweets? Let us know in the comments below.