Bet you'd never expect to hear Max Verstappen praising the pace of a Mercedes… but here we are. F1 drivers were having quite the rant about the speed of the Aston Martin safety car after yesterday's race, with Max even calling it "as slow as a turtle" 😂
The role of the safety car in F1 is essential. It helps keep the field together and slows them down in the event of an accident, with the role being shared between a Mercedes-AMG GT Black Series and an Aston Martin Vantage.
However, some drivers aren't too happy about how slow the Aston Martin was going after the second safety car period during the Aus GP.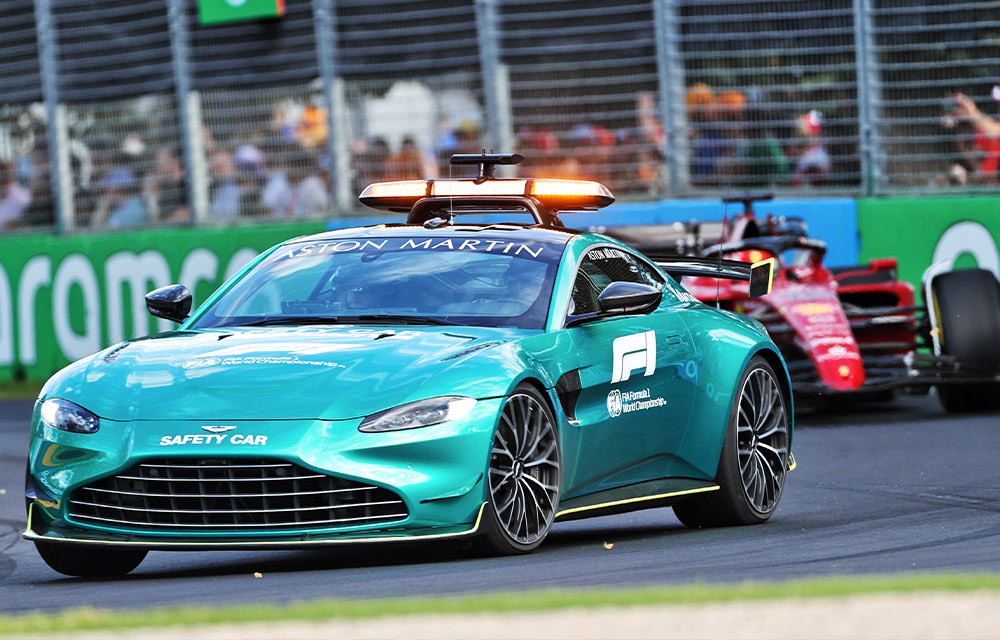 "It's just that there's so little grip because the safety car was driving so slowly," Max told The Race. "It was like a turtle. Unbelievable.
"With that car, to drive 140km/h on the back straight where that was not a damaged car anymore, I don't understand why we have to drive so slowly. We have to investigate.
"For sure, the Mercedes safety car is faster because of the extra aero. The Aston Martin is really slow. It definitely needs more grip because our tyres were stone cold.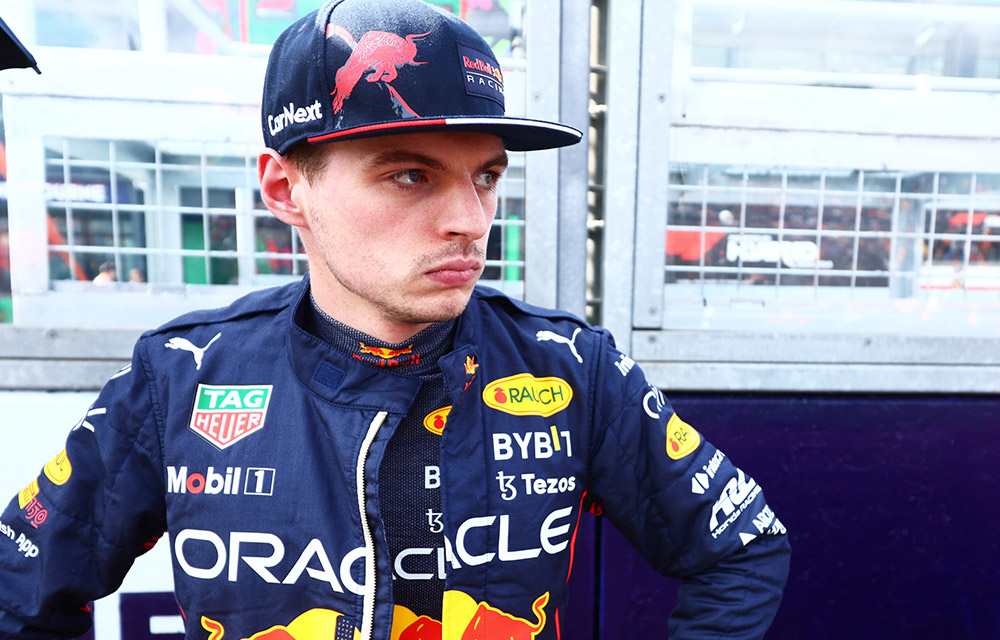 "We went into the last corner, and I could see Charles understeering, so I'm like 'OK I'll back off a bit more and get a better line'. But it's pretty terrible, the way we are driving behind the safety car at the moment."
Race winner Charles Leclerc also spoke that the safety car "always feels too slow" due to the nature of F1 cars having so much grip.
"I was struggling massively to put some temperature in them, so I also struggled. Then, to be honest, I wanted to complain, but then I checked how much the safety car was sliding in the corner, and I didn't think there was anything more that he could give, so I didn't want to push too much pressure."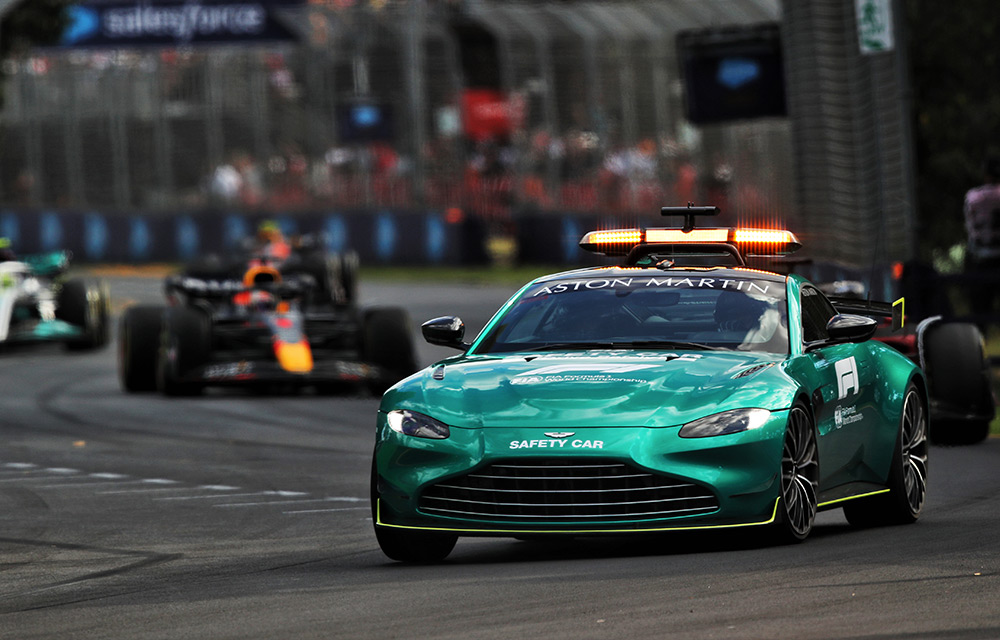 "It's the way it is. For sure, with the cars that we have now, it's very difficult to keep the temperatures in the tyres behind the safety car," Leclerc summarised.
Not one to miss out on the chance for a bit of Mercedes love, George Russell quickly added that drivers don't have this issue with the new Mercedes AMG safety car 👀
"On a serious note, the Mercedes AMG is like five seconds a lot quicker than the Aston Martin safety car, which is pretty substantial."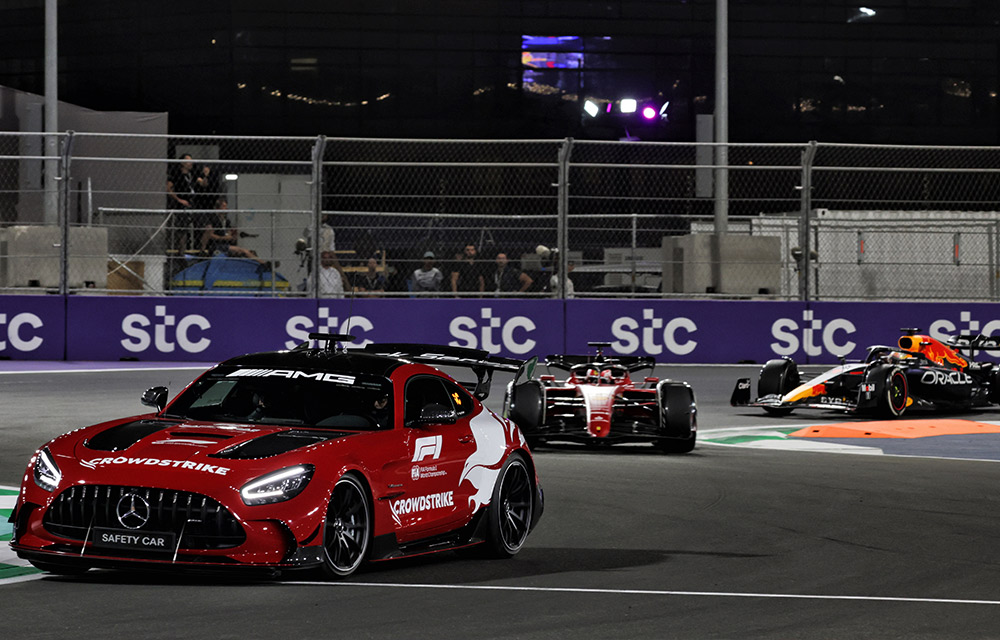 Charles then jokingly suggested getting a Ferrari safety car, claiming it would also be "five seconds quicker".
The new Merc safety car was on call in Bahrain and Saudi Arabia, with Aston Martin taking over duties from this weekend in Australia.
Poor Aston Martin, they couldn't catch a break this weekend 😬