Max Verstappen's first World Championship was sealed under controversial circumstances in Abu Dhabi. Although Mercedes put in two separate protests that were both denied by the FIA, they've now lodged an intention to appeal those dismissed protests. Even once the final chequered flag has flown, you can't escape the drama!
Considering the explosive ending, here's how the rest of the drivers reacted to Max's success.
Muy contento por todo, por Max y por mi equipo! Al final pudimos apoyar y hacer diferencia en el resultado. Una pena no poder terminar la carrera con otro podium en la bolsa, pero contento con la temporada.
¡Gracias por todo su apoyo durante esta temporada intensa! #AbuDhabiGP pic.twitter.com/wNqzdIlQZU

— Sergio Pérez (@SChecoPerez) December 12, 2021
Verstappen's teammate Sergio Perez was pleased to have played a part in Red Bull's success. The perfect wingman, he defended from Hamilton until Max closed in.
"I'm extremely happy that I could do something. I'm sure Lewis will understand, as a driver you don't want to get involved in their championship they've worked so hard for.
"It's my team. I've done it for my team and I'm sure the sport and everyone will understand it," said Checo.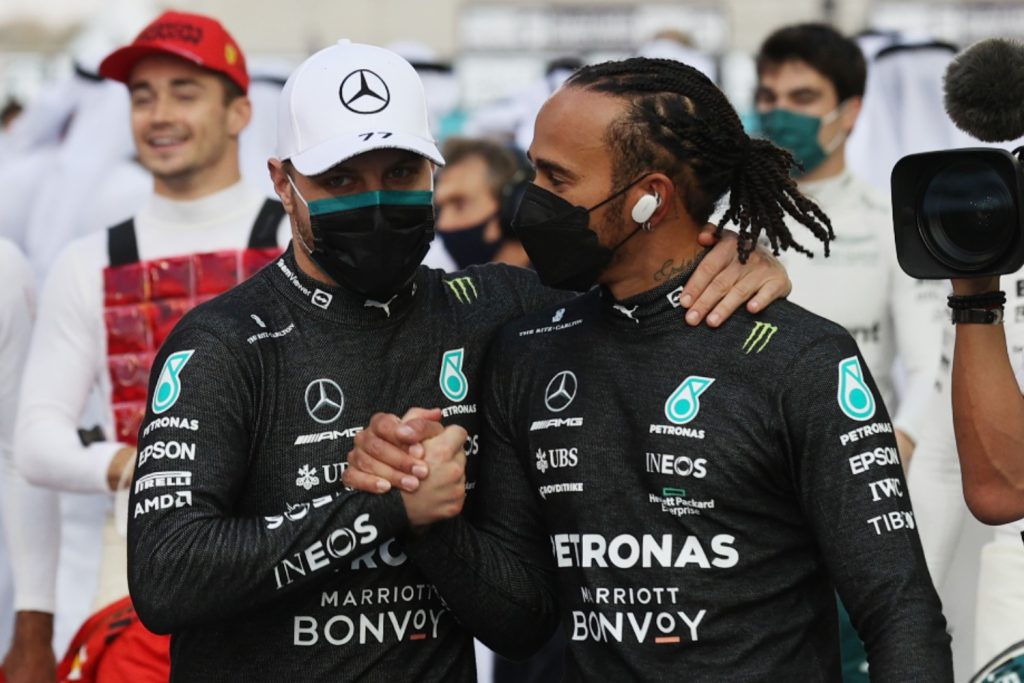 Contrastingly, in his final race for Mercedes, Valtteri Bottas shared his teammate Hamilton's pain as they failed to bring home the double for the Silver Arrows.
"I feel like I've lost the championship because he lost it. I really feel gutted for him because he deserved it today, had a great start, great race and then things change like this [snaps finger]," Bottas told Sky Sports.
Forced to retire on Lap 26, Williams' George Russell was a spectator for the final few laps. As a director of the Grand Prix Drivers' Association, he's a powerful voice on the grid and the incoming Mercedes driver had bitter taste in his mouth over how the finale concluded.
Max is an absolutely fantastic driver who has had an incredible season and I have nothing but huge respect for him, but what just happened is absolutely unacceptable. I cannot believe what we've just seen.

— George Russell (@GeorgeRussell63) December 12, 2021
As one of the cars ordered to unlap himself, Lando Norris also had a few questions about the how the ending unfolded.
"A massive congrats to Max. There's going to be conspiracy theories from everyone left, right and centre here. Congrats to Lewis as well, I'm sure he drove a great race. It was a cool championship to watch even from my side."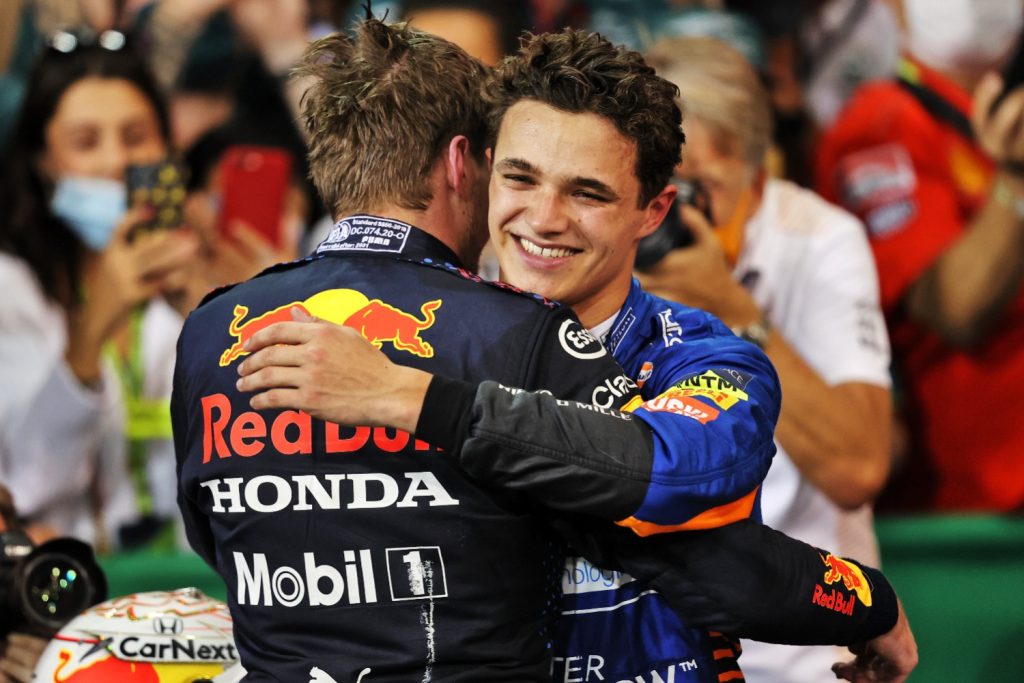 Growing up karting against Verstappen, F1's next generation were full of praise for what they saw as an inevitable achievement.
Ferrari's Charles Leclerc noted that: "We've been fighting together for all the years in karting and I know how strong he is. I think it was just a matter of time before he got his first World Championship and what a season he's had."
"I think since the day he arrived into F1, he showed he's world champion material and to achieve it with such a strong year is incredible for him," third-place finisher Carlos Sainz said.
"Today we've witnessed great talent from Max. I think the full word goes to him and big congrats. He deserves what is coming to him," remarked Alpine's Esteban Ocon.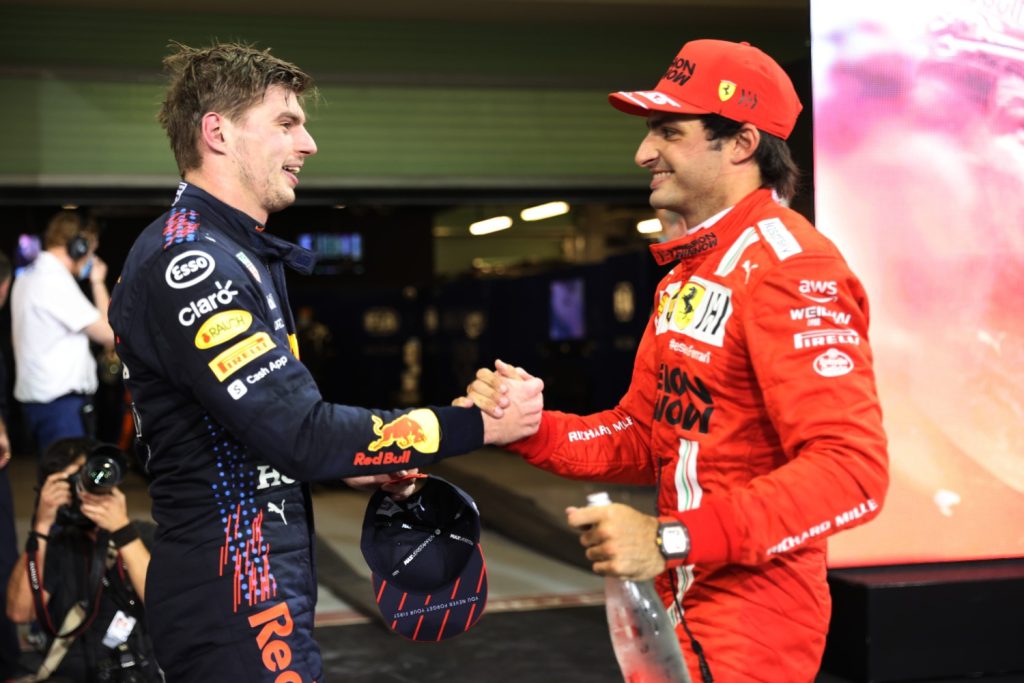 Verstappen's success closes the book on Honda's achievements in F1 for the time being and AlphaTauri's Pierre Gasly and Yuki Tsunoda thanked the Japanese manufacturer for their work over the past three seasons with them.
"What a championship to do it, even just watching it gives me goosebumps. We've fought with Max, with Charles, all these guys when we were young. We knew it was going to happen at some point but to do it in such a way was incredible.
"A huge congratulations to Max, to Red Bull and especially to Honda. They're leaving the sport sadly, but to do it in such a way with the World Championship is the most beautiful story that could have happened," Gasly told Sky Sports.
Tsunoda added: "It's incredible. Of course I was supporting Max but also Lewis looked really strong the last three races so I thought it was going to be a tough battle. He deserves it properly."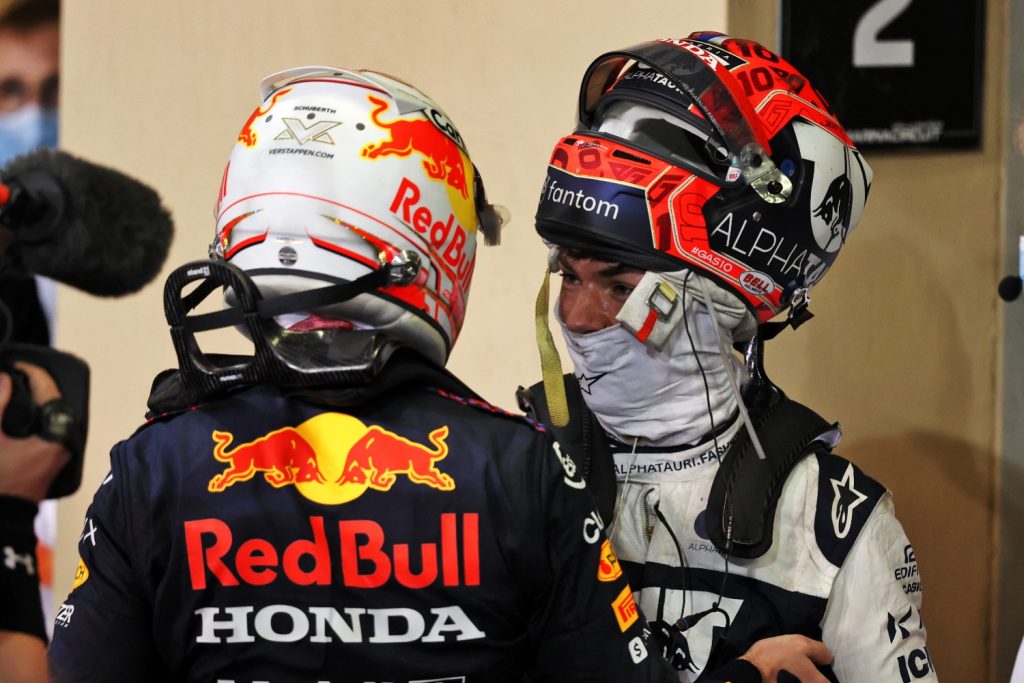 As fans debated who deserved the title more, Fernando Alonso came up with a novel solution to the debate and summed up the fight perfectly, that biggest winner wasn't Verstappen but F1 itself.
"It's unbelievable. First of all, I think it's well done to F1, well done to the sport. I think both of them were outstanding this year, they both deserve to be champion.
"If they could cut the trophy in two, probably that is quite a fair thing to do," the Alpine driver joked.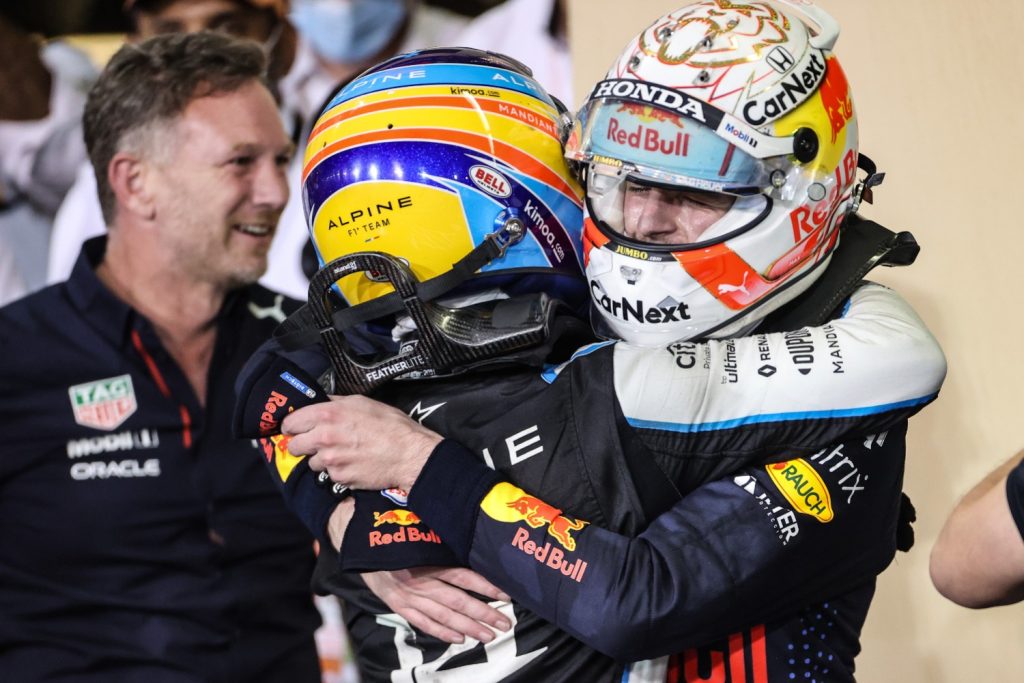 Previously Hamilton's closest rival in 2017 and 2018, Sebastian Vettel was quick to celebrate both drivers' achievements this season.
"I think both of them deserved it, obviously only one can take it. It came down to the final laps, could have gone either way so it's a shame for Lewis, he had an incredible end of the season," he remarked.
After applauding his former teammate's success, Daniel Ricciardo's heart also went straight out to the runner-up.
"Congratulations to Max and Red Bull, but I honestly can't say that without feeling for Lewis. We're all competitors but obviously you have to feel for him. It's a pretty dramatic end to the year to say the very, very least," the McLaren driver noted.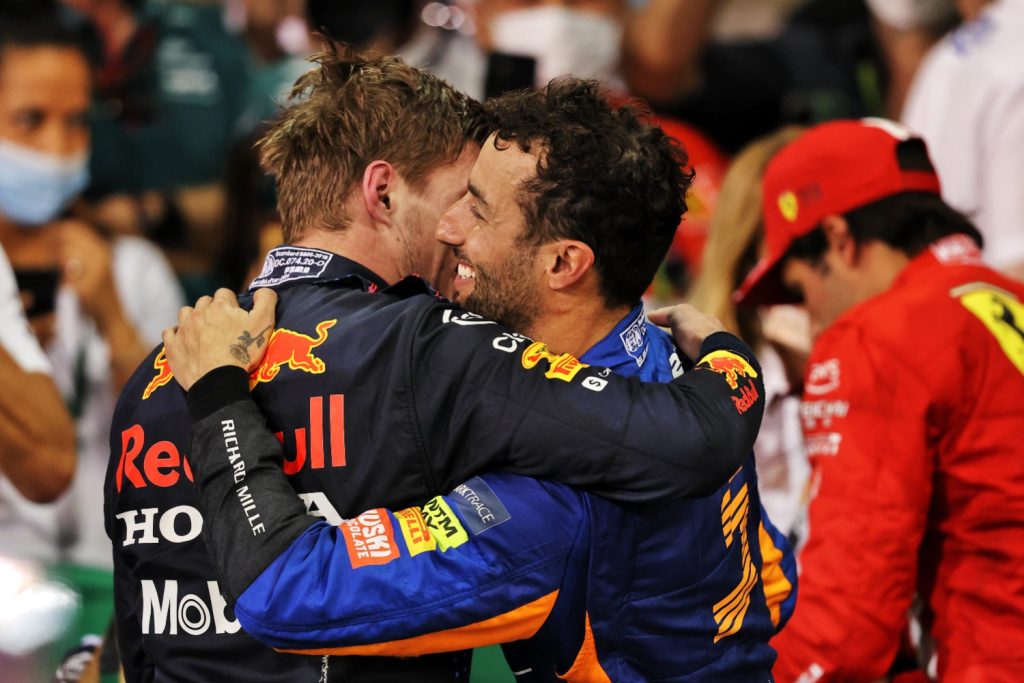 Lastly, Mick Schumacher and Lance Stroll kept things short and sweet. The Haas driver expressed that "to become World Champion is something quite special so I'm sure he's going to enjoy it a lot", whilst the Aston Martin driver said it was an "amazing achievement so big congratulations to him".
What did you think of Verstappen's success? Let us know in the comments below.