You know, after the excitement of the British GP, it's been lovely to have a nice and quiet few da- OH. NEVER MIND. Yep, Daniel Ricciardo will be back in an F1 car from the Hungarian GP after AlphaTauri confirmed they dropped Nyck de Vries with immediate effect. 
And, well, it's received a bit of a mixed response on social media.
Understandably, many fans are excited about Daniel's return to F1, and the thought of him driving around Vegas – a track he always wanted to drive – is just *chef's kiss.*
But at the same time, many are heartbroken for Nyck and frustrated with how Red Bull and AlphaTauri treat their drivers. Here are just a few of your reactions to the news.
If somebody looked at Nyck de Vries for one 80-minute race last year, suddenly decided they really wanted Nyck de Vries, got Nyck de Vries and then almost immediately decided that 'nah, Nyck de Vries ain't it' – should it really be Nyck de Vries who's getting fired? #F1

— Valentin Khorounzhiy (@vkhorounzhiy) July 11, 2023
what a great day to be a daniel ricciardo fan pic.twitter.com/OezWcrfaqX

— bella³ (@danielshoey) July 11, 2023
nyck de vries has been sacked? this season of drive to survive is gonna be CRAZY pic.twitter.com/C4XK54ZiXQ

— nini (@SCUDERIAFEMBOY) July 11, 2023
daniel ricciardo in that alpha tauri tractor next gp pic.twitter.com/W997yRNaTM

— laura (@sainzsv) July 11, 2023
we live in a world where we let NIKITA MAZEPIN race a whole season but not nyck de vries

— Chloe²¹₁₈ (@ClementCorner) July 11, 2023
daniel ricciardo is back on the grid
my honest reaction: pic.twitter.com/ga4s3LGNgg

— σοφία (@I92I68) July 11, 2023
What F1 fans was expecting Nyck De Vries to do in his rookie season pic.twitter.com/rF9CI7rHHJ

— Idris (@formulavips) July 11, 2023
Live footage of Helmut Marko replacing De Vries with Daniel Ricciardo pic.twitter.com/LqDuMpEBa8

— Mahir 🇹🇷🇬🇧 (@ScrewderiaF1) July 11, 2023
WHAT DO WE THINK?
Charley: "Hey Alexa, play 'Oops, I Did It Again.' There we go, Red Bull, your new anthem. 
Unfair? Yes. Brutal? Yes. Disappointed? Absolutely. Why AlphaTauri couldn't give Nyck the entire season to adjust and develop – as most rookies need – I will never know. Though, I do have a theory.
Firstly, let me start by saying I am absolutely thrilled to see Daniel Ricciardo back on the grid, and I do not doubt that he'll push that car to its limits… but he's definitely there to warm up and get back in the swing of things before replacing Sergio Perez next season. Or, at the very least, scare Checo into providing the results that Red Bull wants to see.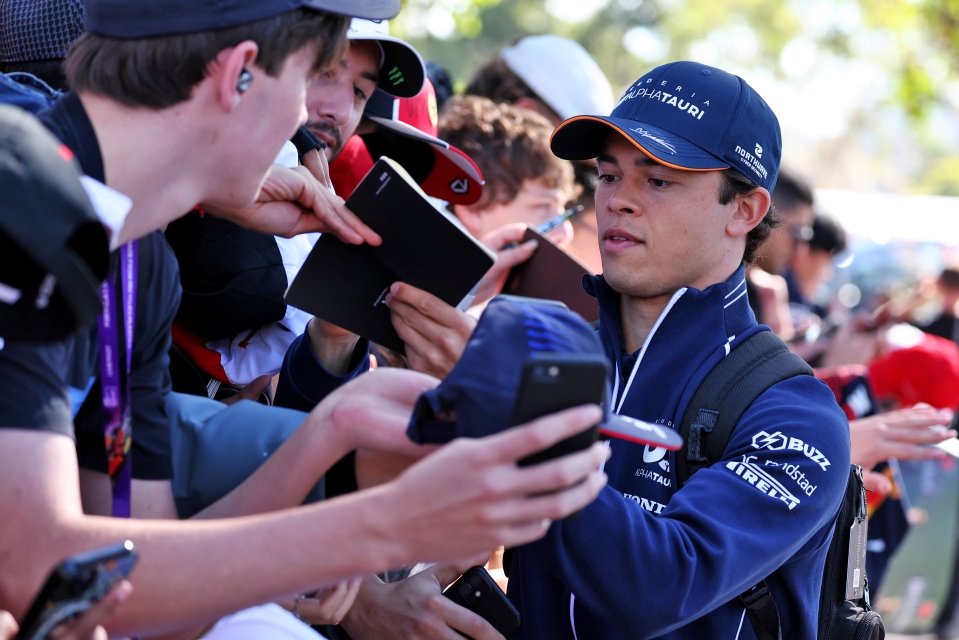 If that's the case, Nyck de Vries didn't stand a chance, no matter how he performed. And Daniel, desperate to get back into a race-winning car, was the perfect option. He may not be there yet, but I'll eat my shoe if he's not there next year – otherwise, he'd have been better off taking the Haas seat offered to him at the end of 2022 compared to the performance of that AlphaTauri.
Honestly, I don't like how Red Bull treat their 'family.' I'm not naive, F1 is a cutthroat business, and Nyck's zero points certainly don't earn the big bucks, but it's a shame that it had to happen this way – again."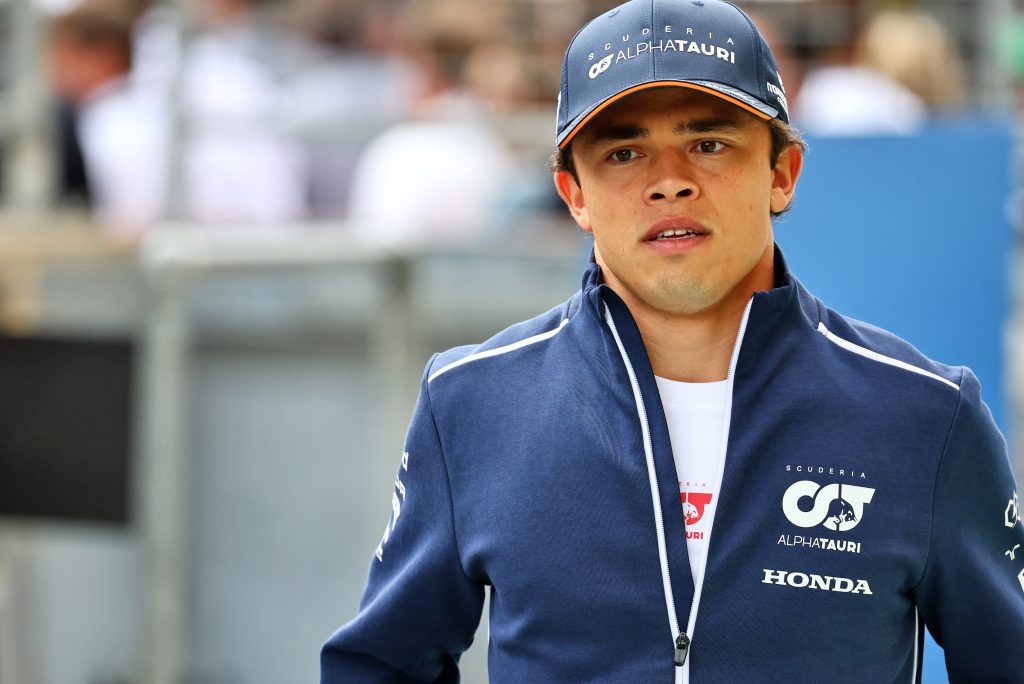 Dre: "This move seemed doomed to fail from the start. Sometimes hiring from one-off appearances works – heck, Benetton hiring Michael Schumacher did, but the circumstances of that hiring were always favourable.
Driver with nothing to lose, Williams always goes well at Monza, and a lot of that field were on power-unit penalties. Nyck always felt like a 'break glass in case of emergency' option after Red Bull tried to bend the rules for IndyCar's Colton Herta.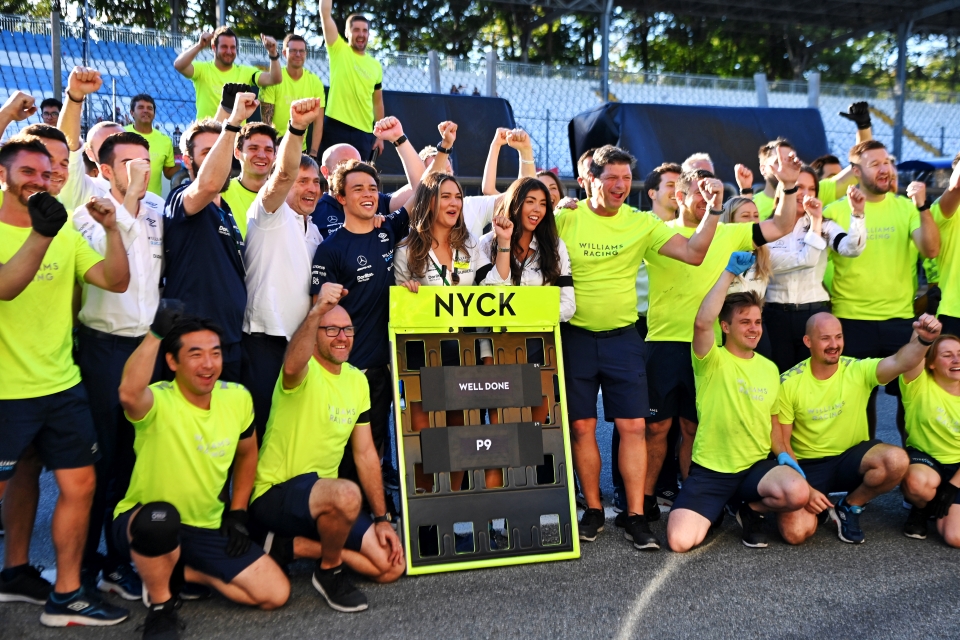 And if anything, his Formula E record probably heightened expectations to succeed immediately. Even so, it's a harsh sacking, I don't think any F1 driver should be evaluated and dropped after just 10 races, but when you have premium talent in the back like Liam Lawson and now replacement Daniel Ricciardo ready to go, it's only going to make you more aggressive in trying to figure out who your best driver is.
"Especially with Sergio Perez also struggling and both titles for 2023 already effectively wrapped up. And especially given Red Bull treat their drivers like cattle more than racing drivers."
What do you think of the hiring and firing situation? Let us know in the comments!