Yuki Tsunoda looks to be in good form at the moment. He's been one of the biggest surprises of the 2023 season, especially as he'd gone in to what is widely seen as a make-or-break campaign. To everyone's relief, he's stepped up and has finished most of the races in 10th or 11th. 
At the Spanish Grand Prix, after spending much of the race battling with Nico Hulkenberg and Zhou Guanyu, he was on his way to securing a good haul of points, sitting happily in 9th place.
That was until he and Zhou had one last little tussle, which forced the latter off-track in avoidance of contact. It ended in a five-second penalty for Tsunoda, which dropped him entirely out of the points.
what do you think?

— WTF1 (@wtf1official) June 4, 2023
Fans immediately jumped to Yuki's defence, calling the penalty "harsh", some claiming that other drivers have gotten away with that kind of incident in the past.
Talking about the penalty to the media, including The Race, Yuki said: "To be honest, I left the room, I feel like he just gave it up really [quick] early stages, and he went outside and pretended like he got forced out.
"There was definitely still space outside there. Obviously, I gave pressure, but there was still space. I don't understand why I got a penalty but feels really unfair and really harsh."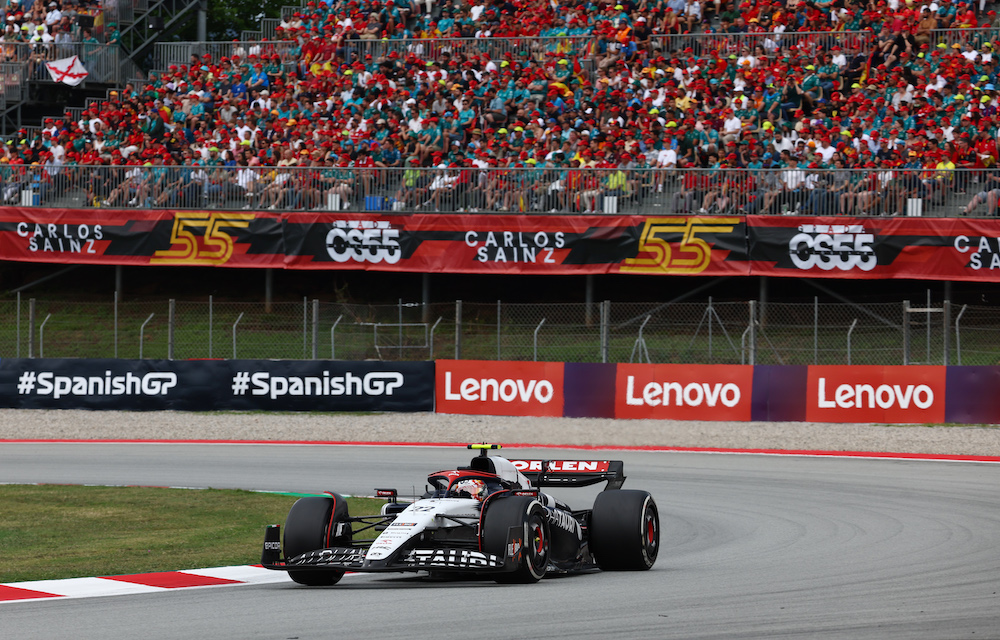 He continued: "I was really happy, but after that, I was really disappointed, same time, I was curious if the team fought back to not get a penalty because it's very…
"I guess they asked, but it's good to have a bit of discussion with the FIA because they just gave five seconds without any discussions. Race is over. Feels unfair."
Zhou, however, saw the situation was "very straightforward".
Do you think Yuki's five-second penalty was deserved? Let us know in the comments.