It's clear that F1 needs to do more to boost diversity and inclusion in the paddock through its 'We Race As One' initiative. However, one part of that has been scrapped ahead of the 2022 season.
For the past two years, an anti-racism message has been broadcast before each Grand Prix, with several drivers choosing to take the knee as well in a public show of support.
However, F1 President and CEO Stefano Domenicali has revealed that drivers will no longer have a dedicated opportunity to do so ahead of the race, with the sport deciding to focus on "action" over "gestures".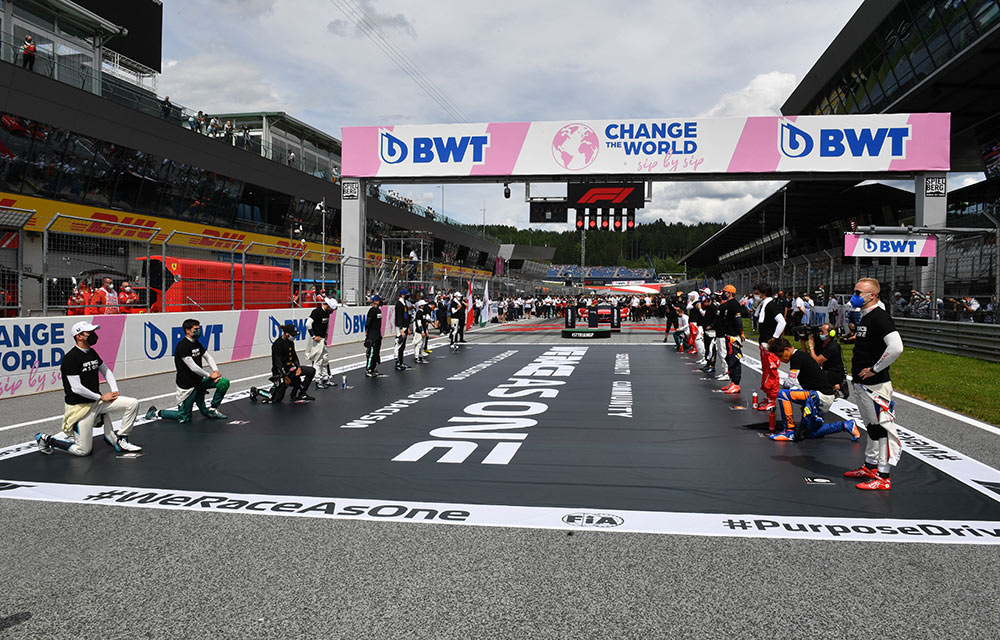 "I think the gesture has been an important gesture because we need to respect everyone, as always. But now is the time to move on and take some other action," he told Sky Sports News.
"We needed to make sure that what we did was important to show the intention of Formula 1 in things that were really important for the world.
"I think now it's the matter of [changing] gesture, to action. Now the action is the focus on the diversity of our community, and this is the first step."
Although the formal opportunity to take the knee has been abandoned, drivers will still be free to do so if they wish.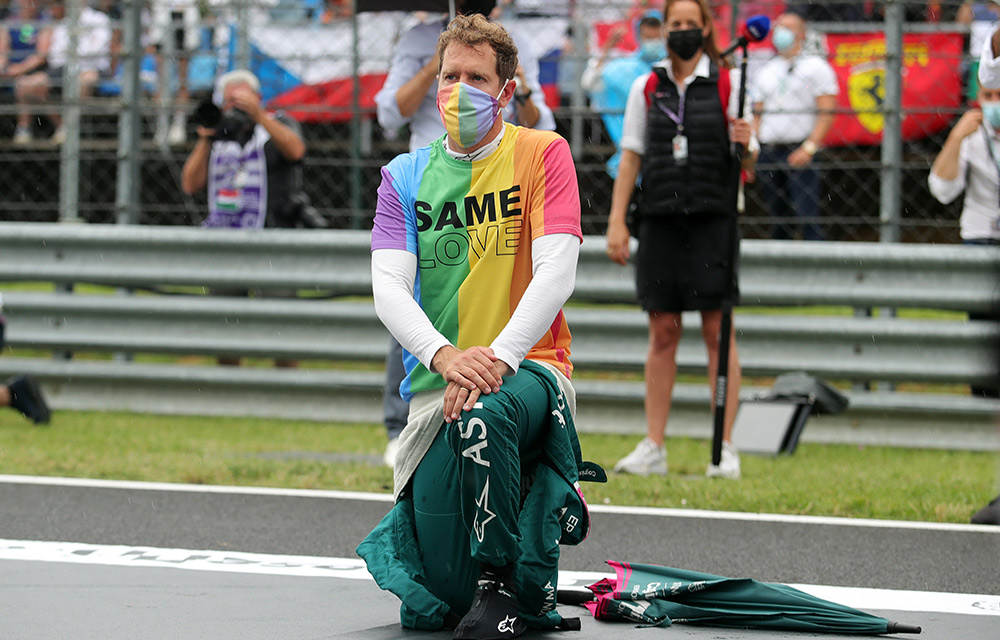 Several drivers also proudly wore shirts displaying personal messages whilst taking the knee, such as Sebastian Vettel's 'Same Love' shirt in Hungary and Lewis Hamilton's 2021 tops featuring lines from a poem by George the Poet honouring Black History Month.
Domenicali's comments come after F1 announced it had extended funding for its engineering scholarship for under-represented groups until at least 2025.
The programme, introduced last year, has supported 10 students in universities across the UK and Italy.
Do you think F1's doing enough to increase diversity? Let us know in the comments below.