As well as testing the cars on track, it's also important to make sure that the FIA systems are also running effectively. From simulating virtual safety cars to stopping the sessions for fake red flags, F1's governing body must ensure that teams and drivers are well equipped when the real things happen on race weekends.
However, almost everything went wrong during Friday's morning session in Bahrain.
A red flag was shown with 15 minutes left on the clock, which means the session automatically comes to a stop. Usually, we'd see this in testing if a car had broken down or a driver had spun out on track and found themselves stuck.
This red flag is part of an FIA restart test with 15 minutes to go before the lunch break. There will be another at the end of today too #F1 #F1Testing

— Chris Medland (@ChrisMedlandF1) March 11, 2022
However, all cars on track at the time were fine and made their way back to their respective garages.
Soon, it became clear that this was just part of an 'FIA restart test' and another one was planned this evening. Sounds simple enough.
Once everyone was back in the pit lane, the light went green before almost instantly becoming red again.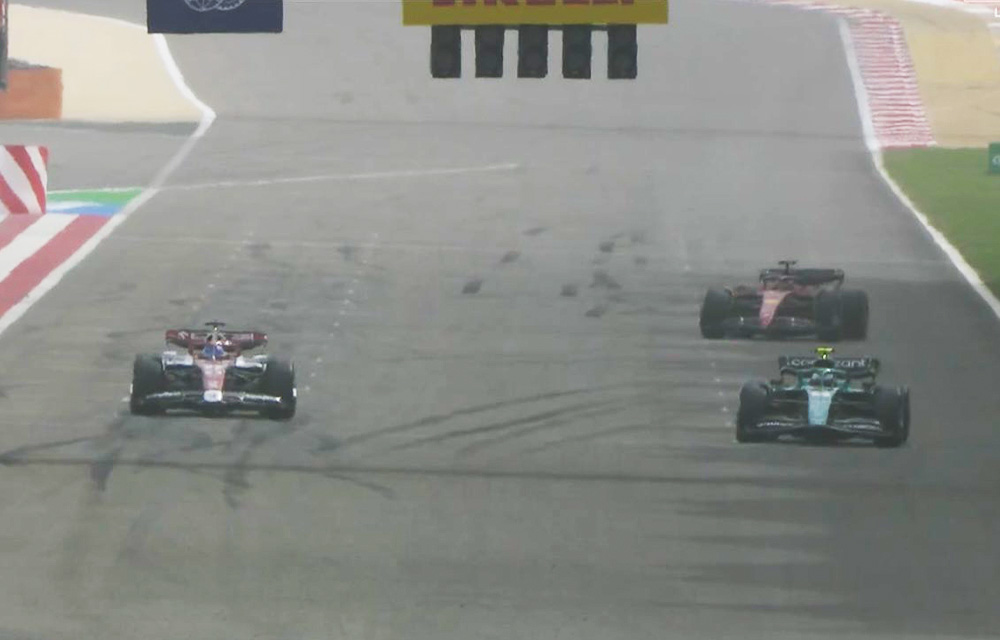 A message was then displayed to the teams that read, "race will resume at 13:53 – standing start", which encouraged the cars to head back out on track and line up on the grid.
In a very weird #NoContextF1, we saw Sebastian Vettel line up on pole position with Valtteri Bottas alongside him. Behind them was Charles Leclerc. What a grid that would be!
Max Verstappen and George Russell managed to miss their opportunity to get on the track and so were faced with waiting at the pit lane exit. Come on, lads, get it together. As a result of Max and George missing their first chance, the FIA signalled another formation lap so we could have a five-car starting grid instead.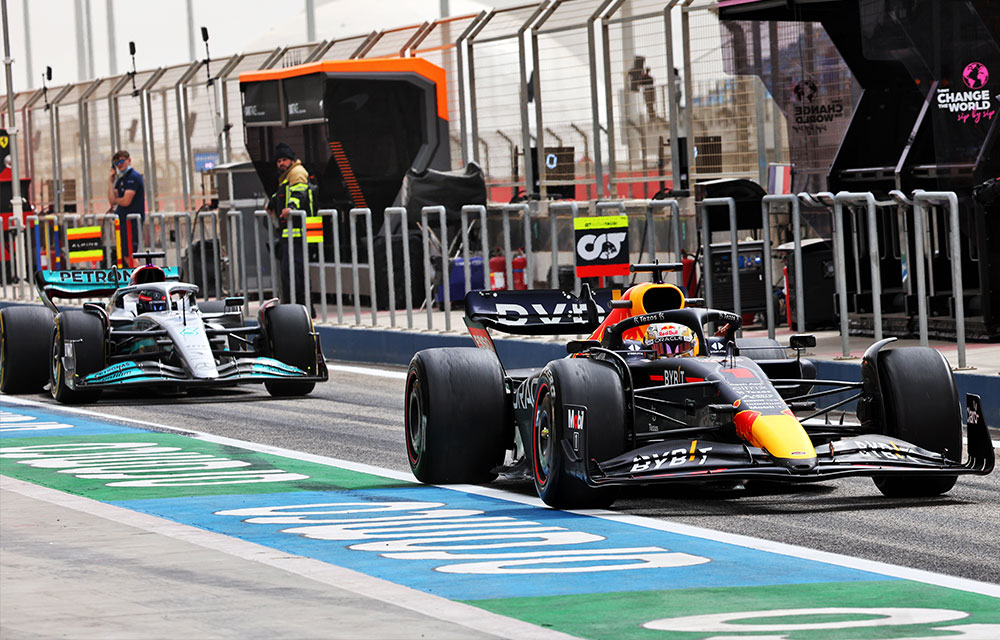 THEN, on the additional 'formation lap', Bottas was forced to stop on the track as there was an issue with his Alfa Romeo and ended up causing another red flag – a real one this time. The session didn't resume, and everyone dipped away for some lunch.
The whole segment seemed like it belonged in an episode of The Office, but let's hope the next attempt this evening runs a bit smoother 😬
What a drama!