Drivers? ☑️ Marshals? ☑️ Cars? – erm… might have to get back to on that one. You'd think the race cars are pretty essential to the whole weekend, so how did F1 manage to end up with no cars ready the day before the Brazilian Grand Prix weekend got underway?
It's been a strange mix of delays and bad weather, made worse by the fact Interlagos is in the middle of a triple-header. A typical race weekend would see teams beginning to pack up as soon as the chequered flag is waved. Typically, cars, engines and parts are flown into the latest host country, while garage and hospitality equipment is shipped over because of their much larger size.
Working day and night to get us ready for tomorrow, a BIG shift ahead for our team 💪

They never fail to amaze us ❤️#essereFerrari 🔴 #BrazilGP pic.twitter.com/PUbpUXG9Il

— Scuderia Ferrari (@ScuderiaFerrari) November 11, 2021
From then, it's a race against time to get everything ready, as the set-up can take 12 hours or more as crews go above and beyond to prepare all the parts for the weekend ahead. This usually means everything is done and dusted well before FP1 gets underway on Friday, but not this time around.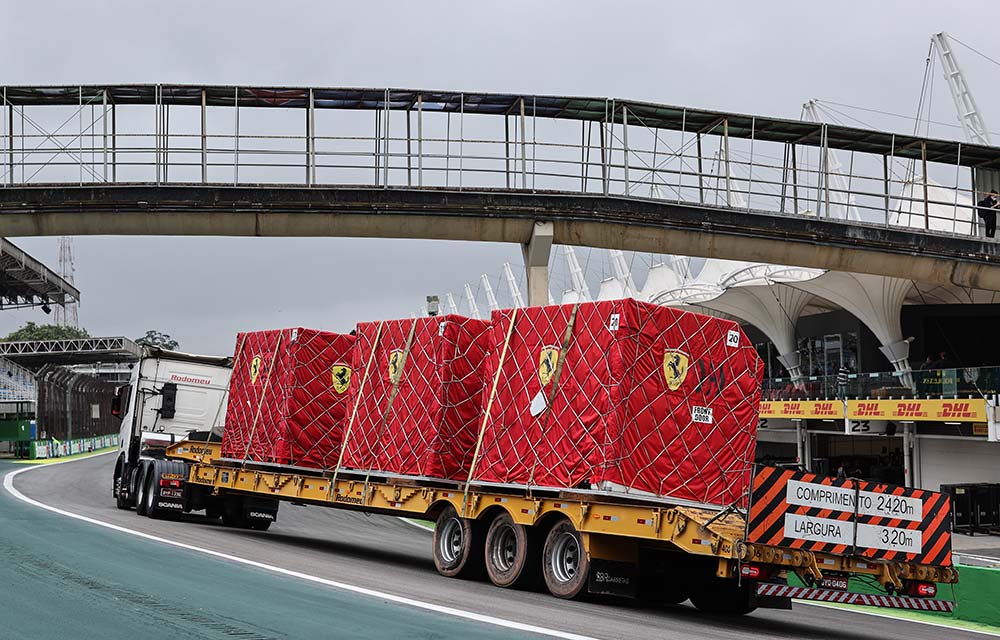 Following the Mexican Grand Prix, bad weather delayed F1's air-freight planes taking off, or they were diverted due to fog. However, there was no room for error or problems like this because of the tight turnaround between Mexico, Brazil, and Qatar next week.
The issue didn't only affect one or two teams. Instead, most of the grid have struggled as the latest two planes only arrived in Sao Paulo this morning. According to reports, all teams currently don't have engines and Ferrari, McLaren, Alfa Romeo and Haas have yet to receive their cars either. Yikes. 
"I think the guys just have to work through the night. That's the only thing you can do," said Haas' team boss Guenther Steiner.
"What is missing – I don't know exactly which car parts – but the engines and the toolboxes. So we still cannot work on the cars, even if some of the parts may be there because we do not have the tools."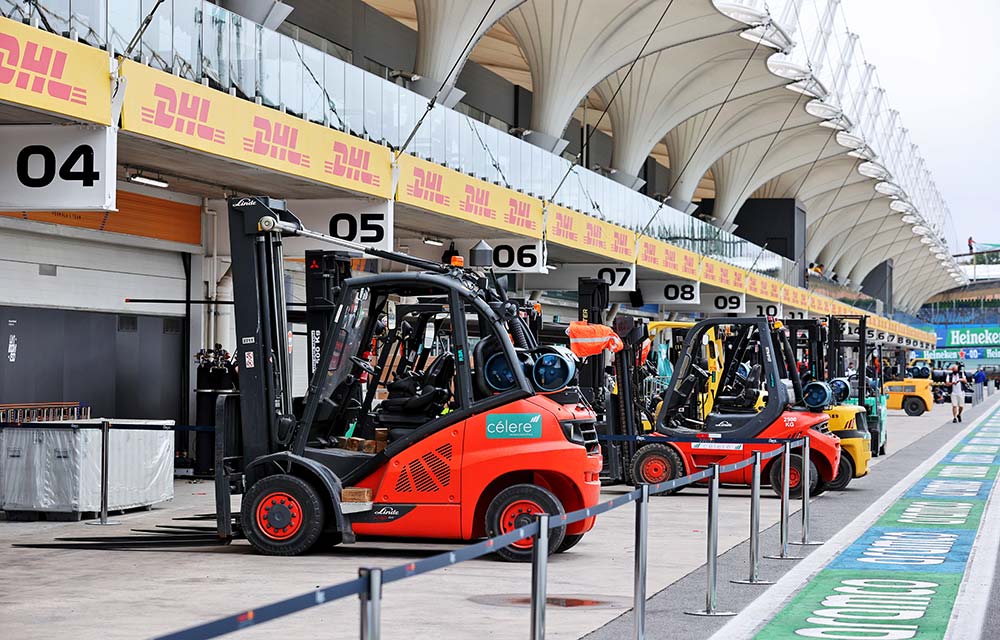 Usually, a nine-hour curfew prevents crews from staying up all night to prepare their cars. Occasionally, a team might be permitted to continue working after the curfew, such as rebuilding because of a major crash, but they must be given special permission by the FIA to do so.
In this case, the FIA have sensibly waved the curfew, allowing the cars to be built overnight. However, unlike other race weekends, F1 cannot cancel FP1 to give more time to the teams to get ready, as the third Sprint Race qualifying of the season can't be held without at least one practice session beforehand.
Setting up at Interlagos 🧰#BrazilGP pic.twitter.com/fOAwU3UzZ1

— Alfa Romeo Racing ORLEN (@alfaromeoracing) November 11, 2021
It's going to be a long night to get everything sorted, and the pit crews and paddock staff are F1's unsung heroes!
Should F1 scrap triple-headers because of issues like this? Let us know your thoughts in the comments below.