It might have given George Russell his first F1 podium, but last year's Belgian Grand Prix was an absolute JOKE. A washout at Spa saw the start repeatedly delayed for hours, only to eventually see two laps behind the safety car.
Completing just enough laps to award half points before being cancelled, the shortest Grand Prix in F1 history understandably left fans at home and at the track fuming, especially after ticket holders found out they weren't going to be refunded.
Nobody ever wants to see that fiasco repeated, and although they can't control the weather, F1 has decided to introduce a new points system for shortened races. Halleluiah!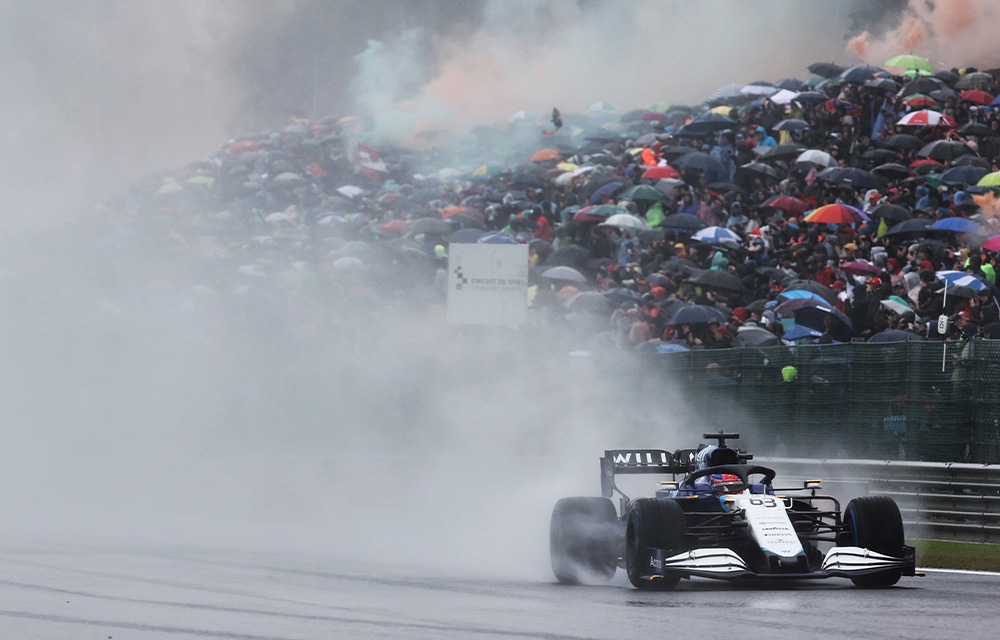 Under the new rules, points will not be awarded unless the race leader has completed a minimum of two laps without a safety car or virtual safety car.
Additionally, a sliding scale of points will be awarded depending on how much of the race was completed. We'll no longer have to see the annoying .5 on the championship standings 🙌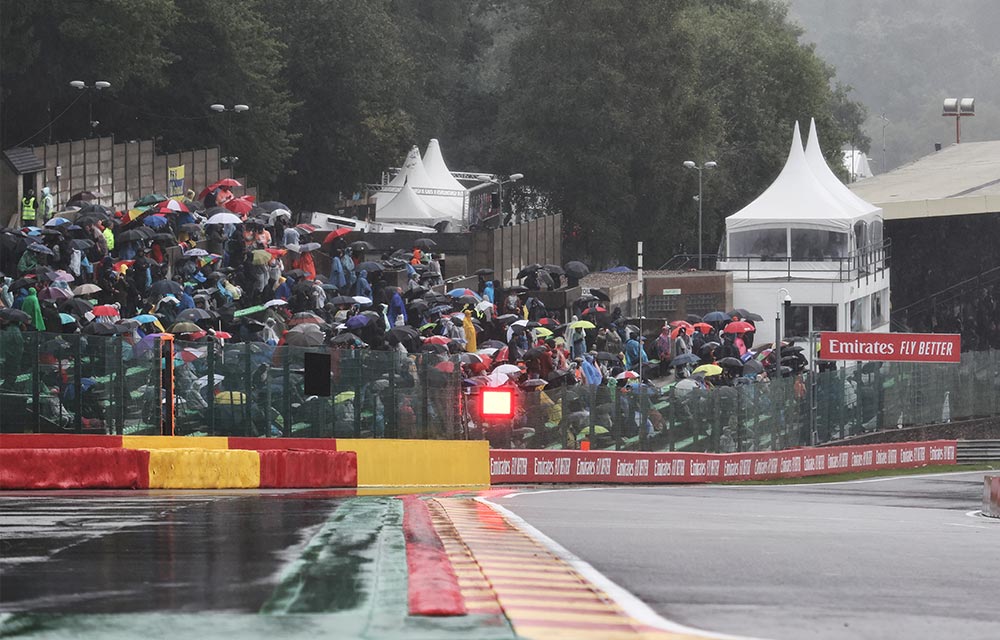 If more than two laps but less than 25% of the scheduled race distance has been completed, only the top five will receive points:
1st – 6 points
2nd – 4 points
3rd – 3 points
4th – 2 points
5th – 1 point
The top nine will be awarded points if between 25%-50% of the race has been completed:
1st – 13 points
2nd – 10 points
3rd – 8 points
4th – 6 points
5th – 5 point
6th – 4 points
7th – 3 points
8th – 2 points
9th – 1 point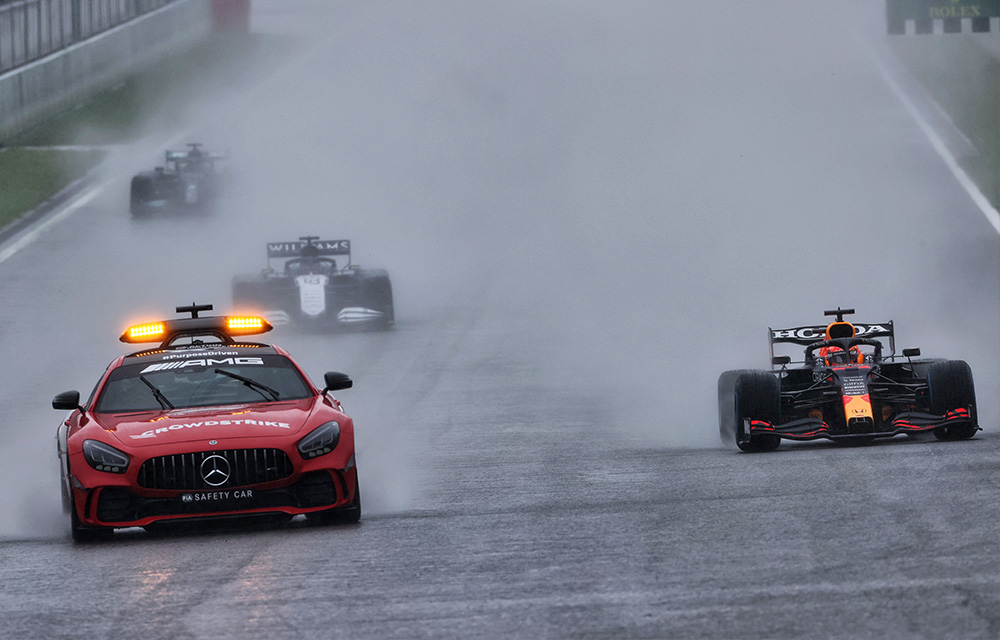 Finally, if the leader has completed between 50%-75% of the race has been completed, the top 10 will all receive points:
1st – 19 points
2nd – 14 points
3rd – 12 points
4th – 9 points
5th – 8 point
6th – 6 points
7th – 5 points
8th – 3 points
9th – 2 points
10th – 1 point
Any laps completed over the 75% mark will see full points awarded to the top 10.
These updates, along with any other changes, will now need to be approved by the FIA World Motor Sport Council on March 18.
1Do you think the FIA's made the right decision? Let us know in the comments below