It is safe to say that Daniel Ricciardo hasn't had the best week of his Formula 1 career and now even the Formula 1 graphics are throwing shade his way, as an unusual description came up under his name.
The Formula 1 displayed a graphic describing Ricciardo as "struggling again" under the usual name label which is often displayed during F1's coverage.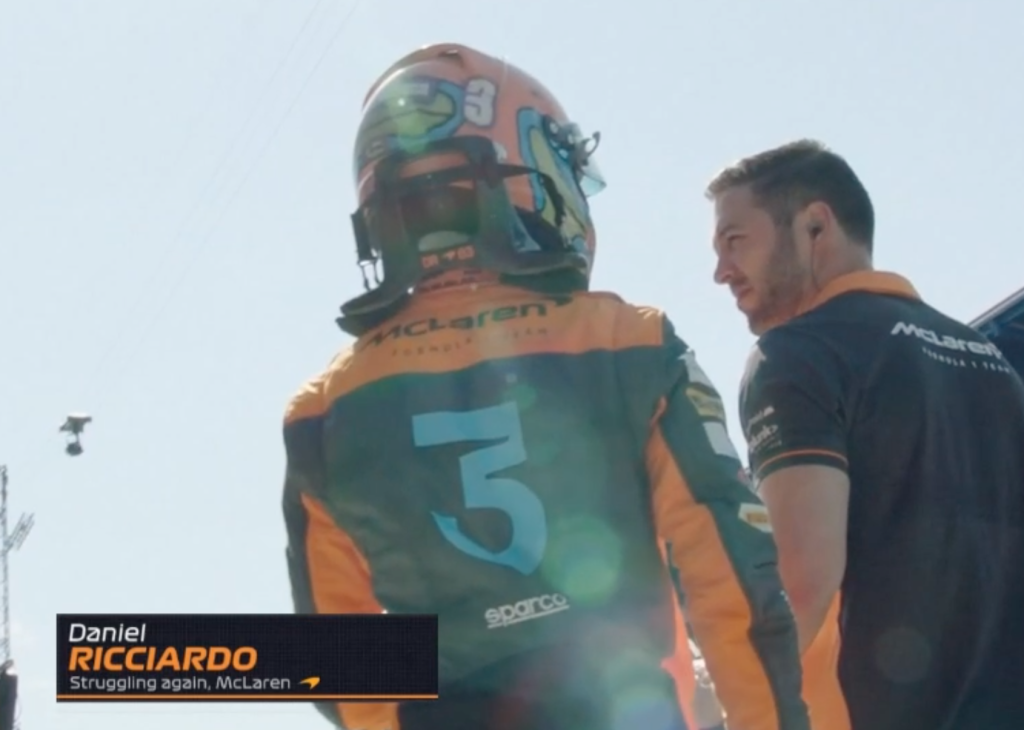 The graphic was shown briefly during F1's pre-race build up as Laura Winter and Jamie Chadwick discussed Ricciardo's uncertain future.
The pre-race show is not a part of the F1 world feed so therefore only available to F1Tv subscribers and the graphic was not shown during the race.
F1 TV have used similar graphics during the pre-race show, where they've added context to a driver's weekend such as their race position or a failure but this one seems particularly brutal.
Do you think this is unprofessional for F1 to show? Let us know in the comments.