F1 is an immensely dangerous sport and from the halo to fencing, measures are taken to ensure the safety of the drivers, the teams' personnel and all the fans trackside. That's why it's so scary to see a situation like this.
During his penultimate lap pit stop, Alex Albon narrowly avoided disaster. Shocking onboard footage from F1TV shows fans already entering the pitlane whilst the race was still going on, walking barely metres away from the Williams car.
So it seems before the race ended they were already letting people into the pit-lane, forgetting that Albon hadn't stopped yet.

I hate to see this, you really don't want to be messing around in an active pit lane pic.twitter.com/jkJIFa6uxd

— EngineMode11 (@EngineMode11) April 12, 2022
As part of the post-race celebrations, F1 allows some VIP guests to stand under the podium with the teams and they are guided to the pitlane just before the chequered flag.
Normally, this wouldn't be a problem as most drivers would've already pitted and the podium is usually based near the pit entrance. However, Albert Park's layout means Albon was leaving the pits when they walked in.
The cars may not be going as fast as they do on track, but the FW44 was still travelling along at 80km/h and posed a real danger to others. One wrong move behind the wheel or a tyre not secured correctly could have left someone facing serious injuries. We've seen how easy pit stops can go wrong before.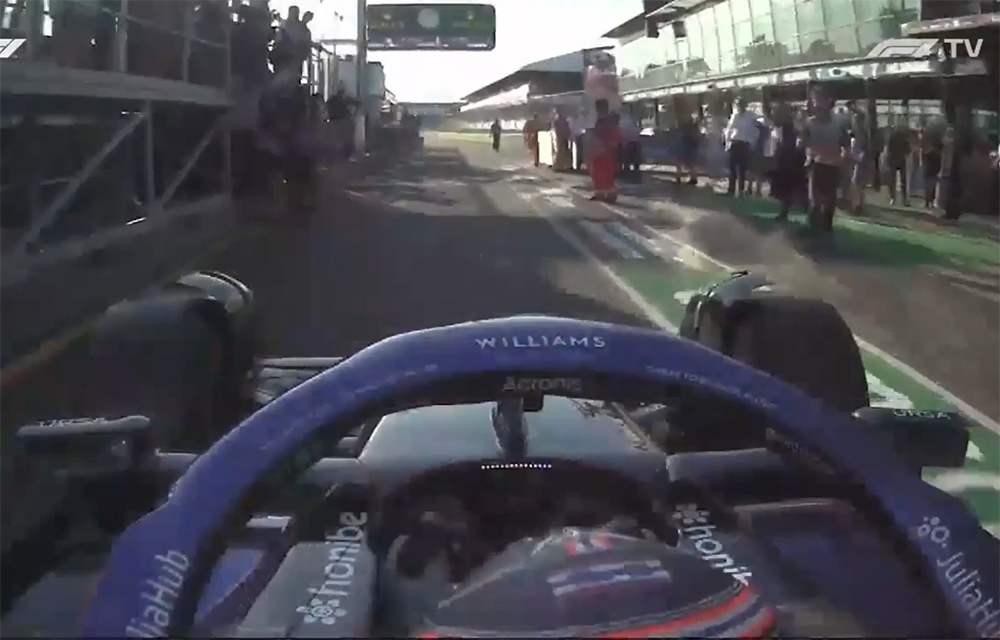 Honestly, don't think that getting fans to parc ferme for the moment race winner Charles Leclerc appeared justifies the potential risk. Fortunately, nobody was harmed and Albon was able to bring home his and the team's first point of the season.
It's maddening to think that this would be allowed, but it isn't the first time a similar incident has happened at Albert Park. Back in 2017, drivers came across fans on-track whilst they were on their cooldown laps.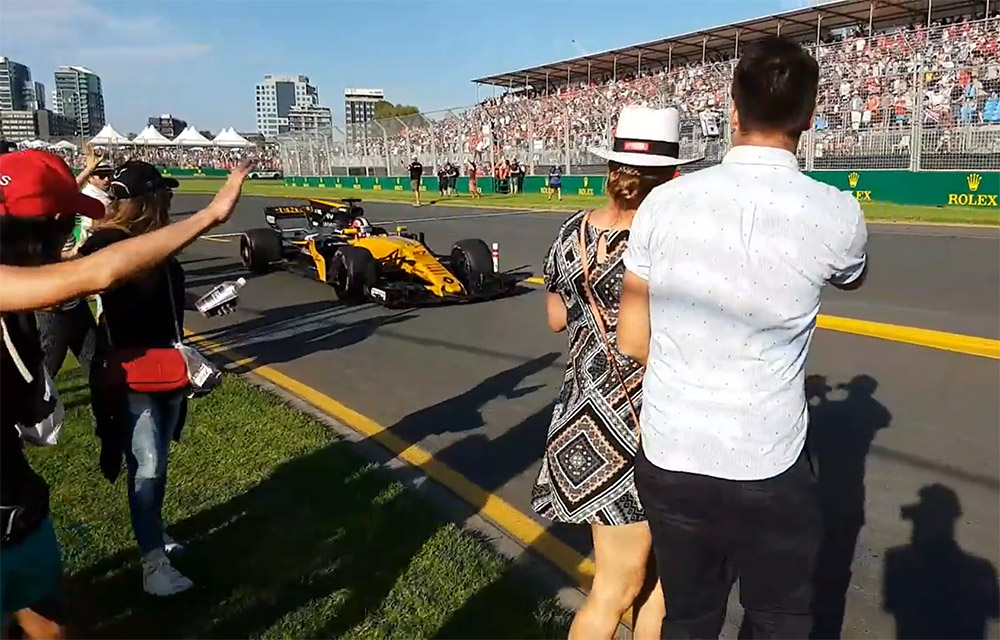 Hopefully, F1 and the Aus GP's organisers will take steps to address this extremely dangerous oversight and make sure it never happens again!
We're just thankful it didn't have more serious consequences for Albon or the fans.