Update: FIA Stewards dismissed this protest. Sergio Perez keeps his Monaco win and Max Verstappen retains his third-place. For more information on this developing story, click here.
Just when you thought you'd seen the end of a dramatic Monaco Grand Prix, Red Bull boss Christian Horner has revealed Ferrari are launching a protest against both Max Verstappen and Sergio Perez. 
It's believed to be about both drivers crossing the pitlane exit during the race, which went without penalty and allowed Red Bull to secure a third  and first-place finish.
Speaking to Sky Sports after the chaotic race, Ferrari boss Mattia Binotto stated, "we believe that there was a clear breach of the regulations by the two Red Bulls going on the yellow line exiting the pits".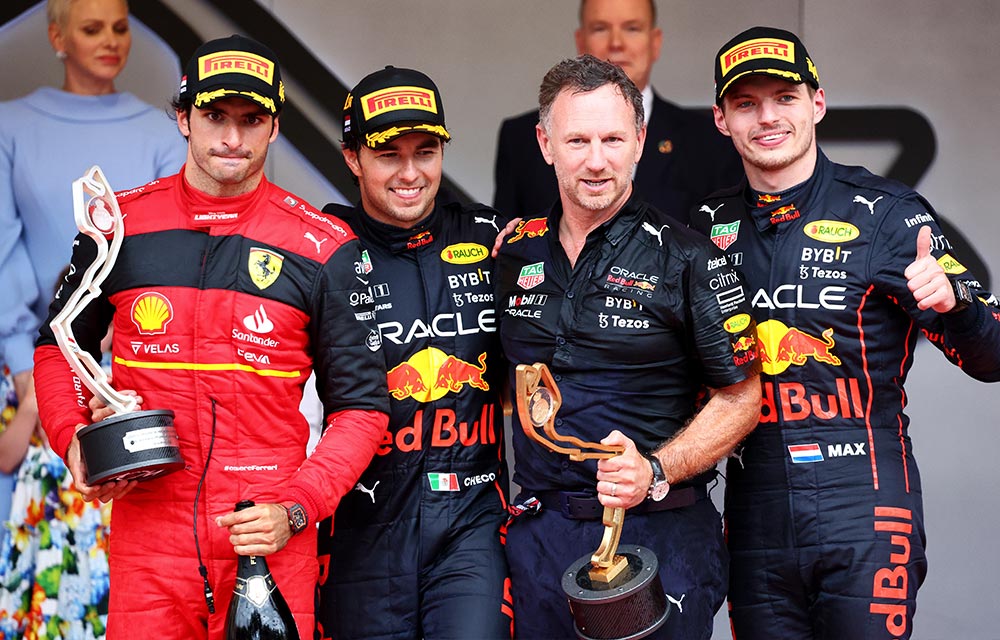 Horner told media, including The Race, that "Ferrari have made a protest against Max".
It is now understood that Perez is now also under investigation.
The rules state:
11.1) In accordance with Chapter 4 (Section 5) of Appendix L to the ISC drivers must keep to the right of the solid yellow line at the pit exit when leaving the pits and stay to the right of this line until it finishes after Turn 1.
11.2 In order to warn drivers leaving the pits that the pit exit is obstructed, two (2) yellow arrows will be illuminated, one at the pit exit and one just before Turn 1. If either of these are illuminated, drivers leaving the pits are permitted to cross the yellow line.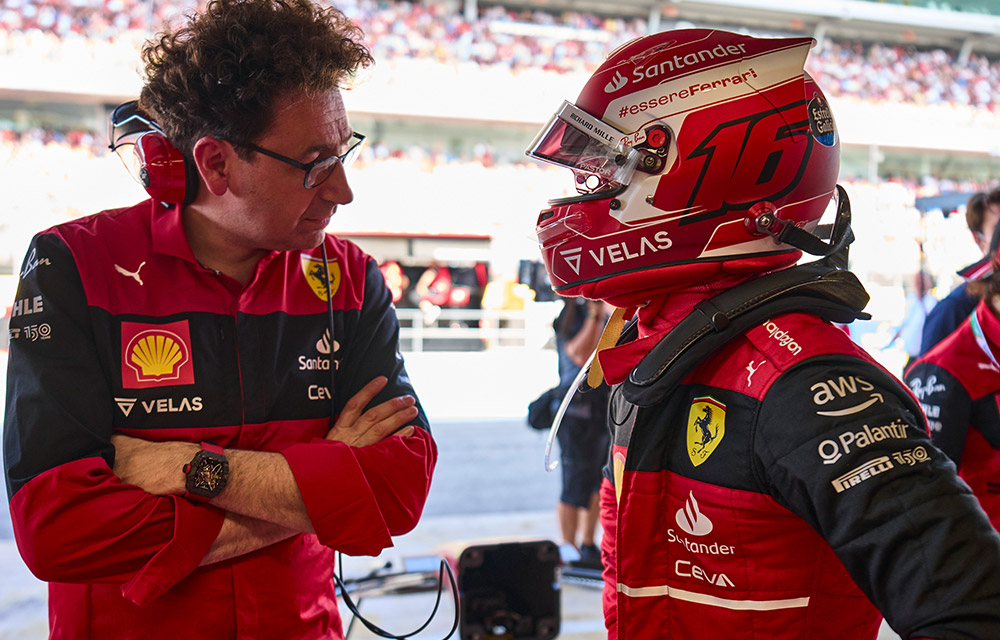 11.3 Except in the cases of force majeure (accepted as such by the Stewards), the crossing by any part of the car, in any direction, of the blue painted area, between the pit entry and the track, by a driver who, in the opinion of the Stewards, had committed to entering the pit lane is prohibited.
This is a breaking news story and will be updated.