It's Valentine's Day, and Ferrari gave us a gift no significant other could ever give. One of the best car launches we've ever seen. Nobody does it like Ferrari. Aside from the Tifosi grandstand and stage resembling a gameshow (fully expected a wheel of fortune), the fans got to see the 2023 car, not only in real life but actually ON track. I KNOW. We are absolutely not jealous. At all.
Of course, there is no single right way to launch a car, but this is one of the best we've seen, and I'm sure you'll agree. But what made it so great?
THE TIFOSI
They were loud. They were passionate. They were all dressed in red – apart from the one guy who didn't get the memo. And they would've probably cheered absolutely anything the presenters showed them, and we love that. We know the Tifosi are an animated bunch, the crowds at the Italian Grand Prix prove that. It was definitely a nice touch to have fans there to witness the SF-23 come to life.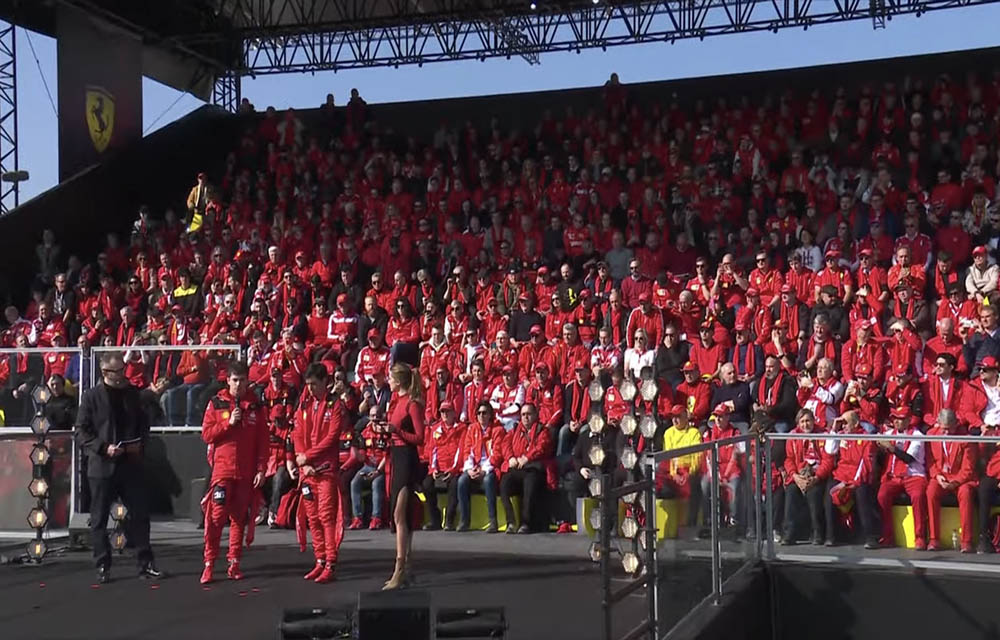 THE LIVE SHAKEDOWN
I can't even imagine how incredible the experience of being one of the first people to see your favourite team's 2023 car on track is. Of course, both Carlos Sainz and Charles Leclerc were eager to drive after a long off-season, so how did they decide? A coin toss, with a coin specially designed featuring their driver numbers. They don't do things by halves at Ferrari.
Charles won and got to take the car out around the Circuit de Fiorano. He gets just two laps (much to his dismay) before returning and letting his teammate have a turn.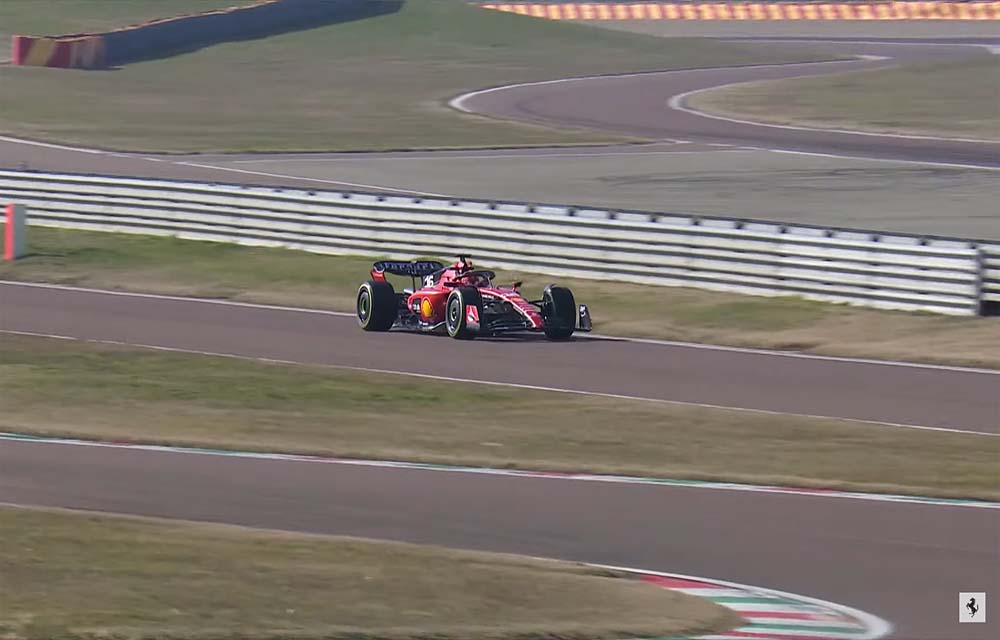 THE RADIO MESSAGES
This was such a highlight for us! Not only did we get to see the car, but the live radio from Carlos to Charles was quite unique. Those two can't go two minutes without joking around, either. "Lord Percival, how's the car? You like it?" 😂 This launch really was so much fun. Why can't they all be like this?
"HELLOOOOO MATEEEEE" 😂
pic.twitter.com/lBxsbr4KA8

— WTF1 (@wtf1official) February 14, 2023
THE INTERVIEWS
Some of you may look at this and think, 'huh? They have them in every launch', but we can't help but think about how honest Charles, Carlos and Fred Vasseur were about what went wrong in past seasons and their expectations for this year – and yes, that includes Carlos' confession of needing to lose weight 😅
When Fred was asked who he'd prefer to have in front this season, he replied: "I don't care, the most important thing is to have a Ferrari first!" You tell them, Fred!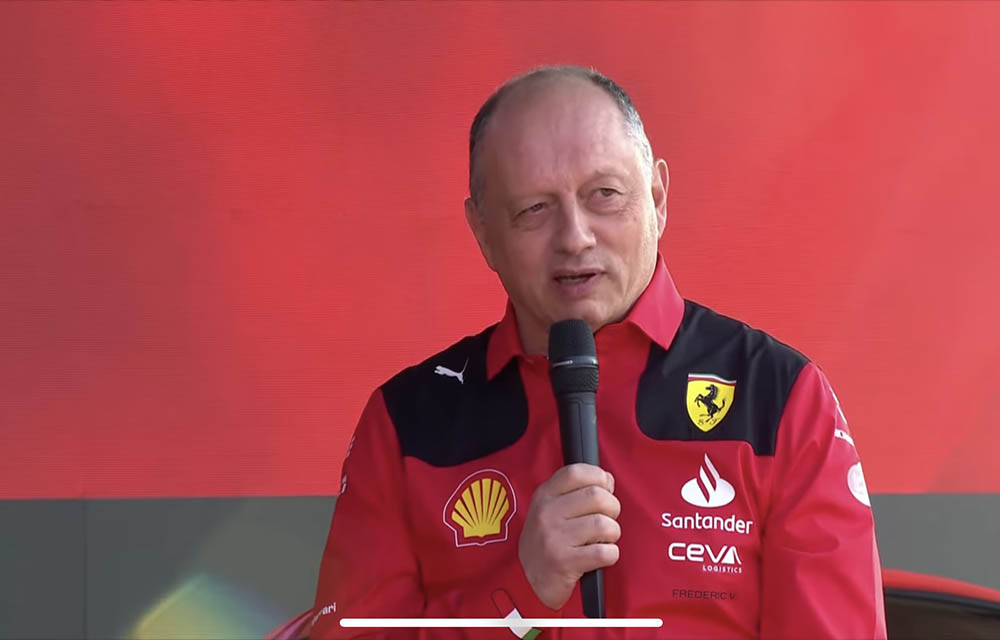 HONOURABLE MENTION
Quite frankly, a star of the show. We really admire the commitment.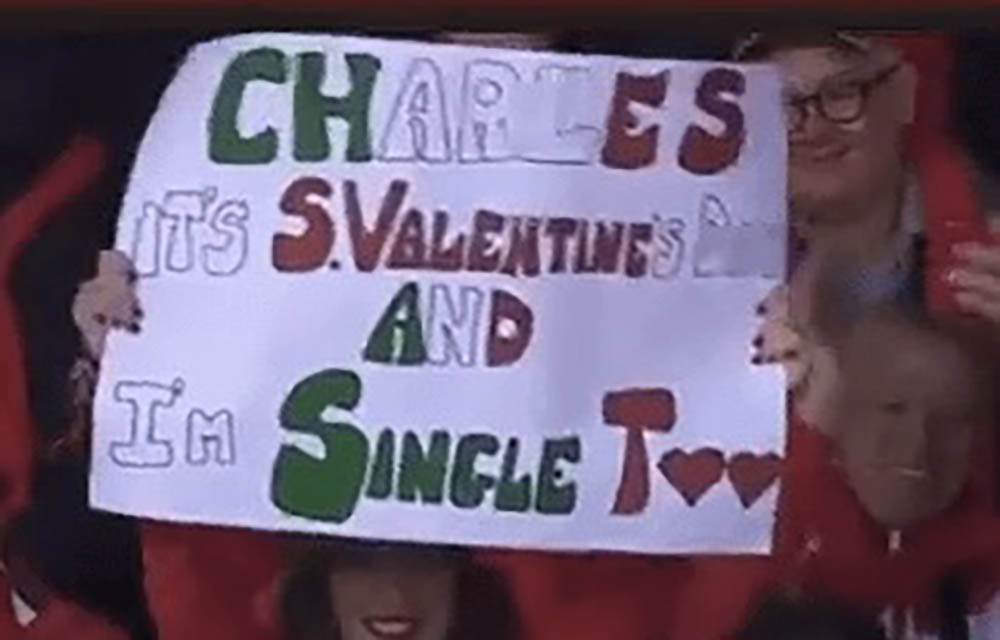 What did you think of the Ferrari launch? Let us know in the comments.