The FIA have confirmed that the person who threw a flare onto the track during qualifying at Zandvoort has been identified and removed from the circuit. Rightfully so! 
The orange flare was thrown onto the track just as Q2 got underway, forcing the session to be red-flagged.
Event security seems to have acted on their threat to remove anyone lighting a flare from the circuit – and quick!
Someone has thrown a flare on the track… and the session has been red flagged #DutchGP #WTF1 pic.twitter.com/pQnNgnEr5D

— WTF1 (@wtf1official) September 3, 2022
Just minutes after the incident, the FIA provided an update saying, "the person responsible for throwing the flare on track has been identified and removed by event security", having told F1 fans to hand flares in at the gate.
Signs around the track during qualifying read, "it is prohibited to set off fireworks and other incendiary materials. If you do use flares, you will be removed from the premises".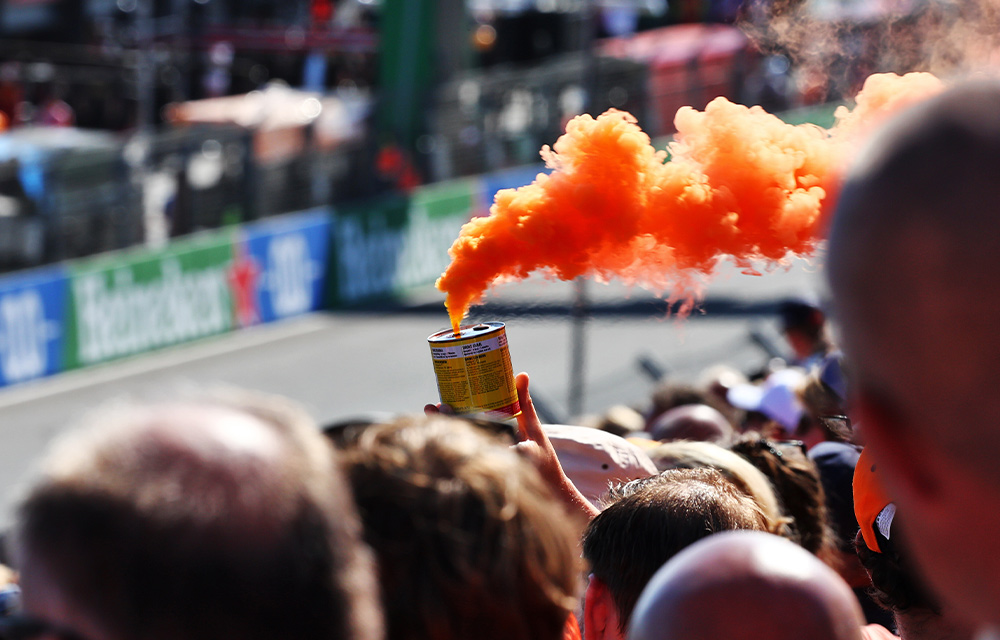 Thankfully the FIA and track security are taking a zero tolerance approach to people lighting flares that interrupt sessions. Bad news if you sell orange flares! 
Despite this, it is still unclear if the people responsible for lighting other flares around the circuit, as was seen in broadcast coverage, were also removed from the circuit.
 Now, all we have to worry about is the pigeons! 🪶