When Lewis Hamilton and Max Verstappen went wheel-to-wheel during that race, we had our hearts in our mouths. Let's be honest, with the way things have gone recently on track between the two title rivals, we had a right to be a little nervous 😅 It was decided that no investigation was necessary, but FIA Race Director Michael Masi has revealed they made the decision without Max's front onboard camera.
Although TV Direction showed Hamilton's onboard of the close call, all we could see was the rearview camera of Verstappen's car.
Talking to The Race after the Sao Paulo Grand Prix, Masi admitted the stewards "didn't have access" to the front onboard camera to Verstappen's Red Bull when it came to making their decision.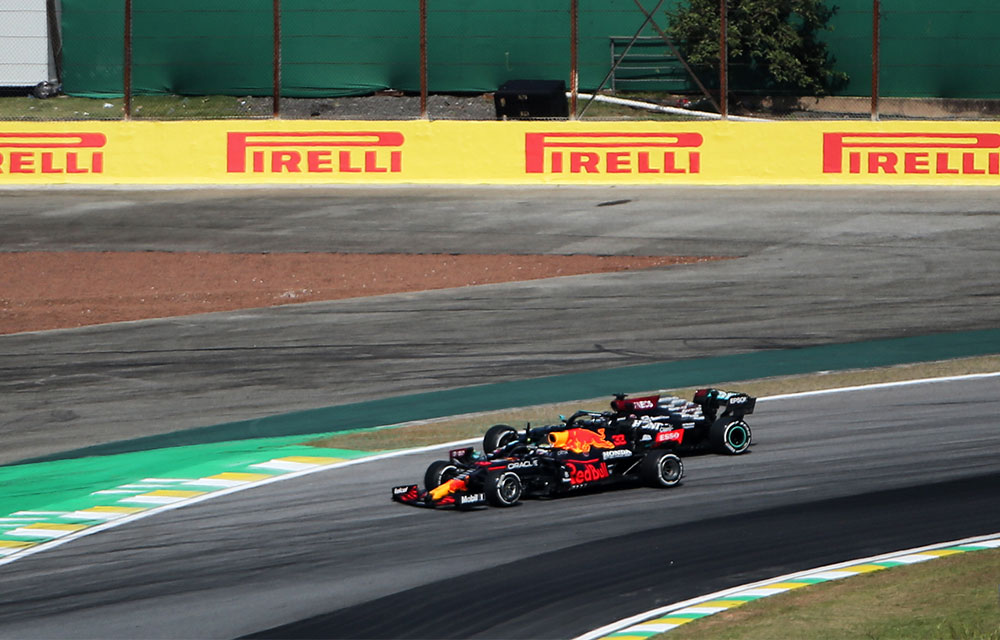 "It hasn't been obtained, but it's been requested," Masi continued. "That will be downloaded, and we'll have a look at them."
After the incident unfolded, both teams were quick to get on to Masi and make their case, but in the end, it was decided that no investigation was needed. Hamilton even said after the race that he knew that it wouldn't be looked at as soon as the event occurred.
With the stewards not investigating the matter further, they also wouldn't have reviewed any data from Max's car showing the steering inputs, entry speed or braking point.
LAP 48/71

;kljhfdjksahfljkahdfaljkdsfhlajksdhf#BrazilGP 🇧🇷 #F1 pic.twitter.com/JEidAt74Xq

— Formula 1 (@F1) November 14, 2021
Hamilton eventually made the pass on Verstappen and went on to win the race, having started 10th on the grid. The incident has split the opinion of fans, with some saying it was hard racing and those that think it's inconsistent with other penalties the FIA have issued over the season.
"I disagree that it's inconsistent," Masi explained. "You have a look at it, and as I've said many times before, you judge the incident on its merits, and you have a look at all of it.
"And let's not forget we have the overall 'let them race' principles, and looking at it with all of the angles that we had available, it was that philosophy that was adopted."
Do you agree with the decision made by the stewards? Let us know in the comments.