Here at WTF1, we continue to feel empowered by the number of women working in motorsport, and their hard work and dedication is inspirational. Today is International Women's Day 2023, and the theme for this year is 'Embrace Equity'.
We wanted to take this opportunity to celebrate not only the incredible women who make the sport we love possible but the programmes that have inspired and encouraged greater participation of women in motorsport.
FIA GIRLS ON TRACK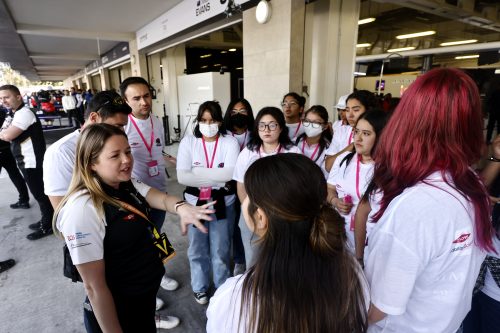 In 2019, the FIA Women In Motorsport Commission teamed up with Susie Wolff's 'Dare To Be Different' scheme to pilot a new exciting educational programme for girls aged 8-18, FIA Girls on Track, all with the mission of increasing female participation in motorsport – not just on-track but in all aspects of the sport.
The programme aims to offer a first experience of the motorsport world to young women and raise awareness of the different careers available for women in motorsport.
Just like most initiatives, they work to defy stereotypes and inspire the next generation of motorsport fans. The events they plan offer a range of activities and opportunities, and there is always something for everyone. School events, community events, and even virtual ones too!
FIA Girls on Track has hosted nearly 1800 girls across 11 Formula E races and six different race locations where they've participated in career talks, karting, media workshops, and so much more. It really is an excellent initiative for inspiring young girls.
F1 ACADEMY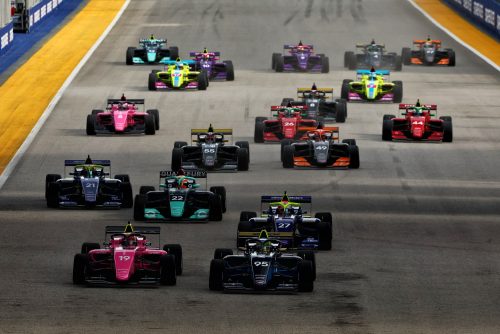 A new racing series which is set to launch this season is the F1 Academy, an all-female driver category that will develop and prepare young female drivers to progress to higher levels of competition such as F3, F2 and hopefully, F1.
The series aims to maximise the opportunity and potential of female drivers to reach the highest level of motorsport. F1 will subsidise the cost of each car with a budget of 150,000 while the drivers must cover the same amount, and their teams cover the rest. This is lower than the usual costs in other series.
The next chapter begins as I join @f1academy as Managing Director.

This is an opportunity to promote genuine change in our industry by creating the best possible structure to find and nurture female talent on their journey to the elite levels of motorsport, on and off track. pic.twitter.com/7BQCz5Uo0L

— Susie Wolff (@Susie_Wolff) March 1, 2023
Susie Wolff, someone with a wealth of motorsport experience both as a driver and a team leader, was announced as the new managing director of the series last week. F1 intends to ensure that all female drivers have the best opportunities to reach their full potential, and although we don't know just how well this series will do right now, it's fantastic to see F1 make this huge step forward.
EXTREME E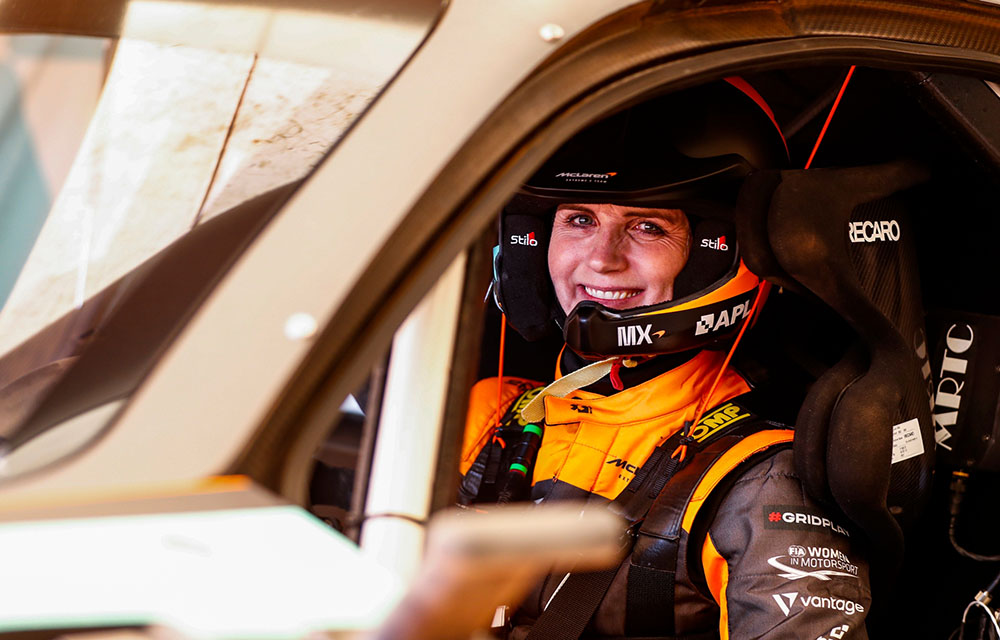 This may not be the most obvious of choices for some, but Extreme E continues to pioneer a level playing field for women in motorsport. As well as removing barriers for female drivers competing at the highest level, Extreme E erases those stereotypes surrounding gender divides in motorsport by mandating all teams run male and female drivers.
The regulation was considered a first for an international championship, spearheading the drive for equality that the sporting format reflects.
The series has already involved the likes of Catie Munnings, Emma Gilmour, Jamie Chadwick and Cristina Gutierrez and has done wonders are highlighting women in motorsport.
RAC(H)ER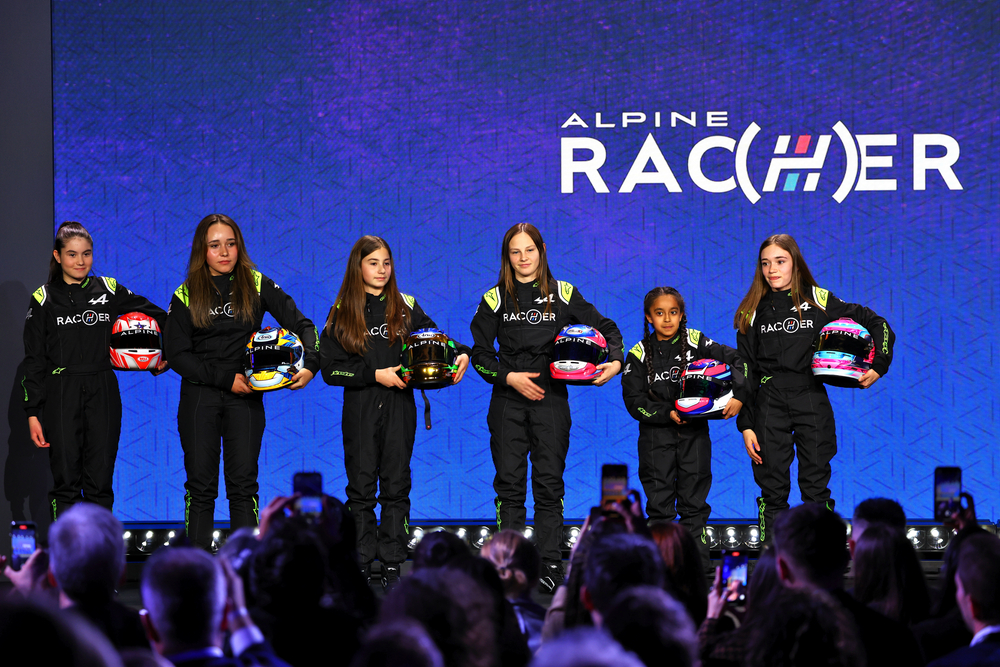 Last year, Alpine launched an ambitious new gender diversity programme aimed at tripling the number of women working for its F1 team – which could include a female driver. It wants to make jobs in motorsport more appealing for young females and will consist of programmes in schools and provide a path for them to carve a career at the F1 team.
During their car launch at the start of 2023, Alpine announced they had taken another step forwards in their commitment to promote inclusion in all areas of the industry by launching a new performance centre at their Enstone base to give young female drivers an individual training programme.
They also brought in a bout of inspirational talents to the team, including Nicola Adams, to coach and serve as role models to the new generation of female drivers they are supporting with their young driver-karting programme.
This is definitely something we'd like to see all teams strive for!
W SERIES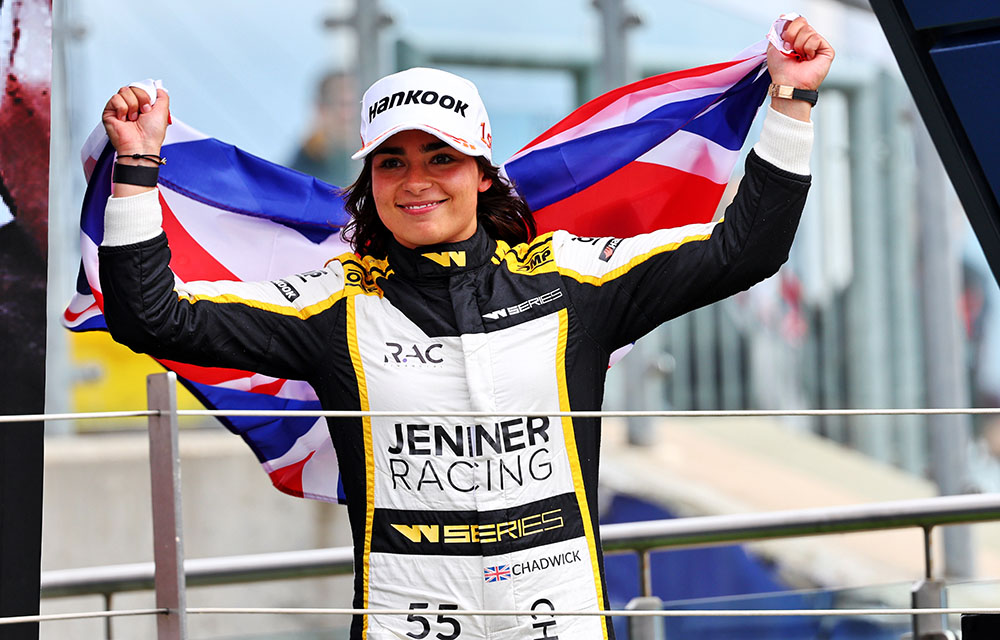 A free-to-enter championship that launched in October 2018 to provide equal opportunities for women while also eliminating the financial barriers that historically prevent drivers from progressing up the motorsport ladder.
W Series drivers are selected purely on their ability,. The series has created some high-profile female role models in its time, like Jamie Chadwick, Jessica Hawkins and Abbi Pulling – who all have affiliations with F1 teams.
It believes that its platform can be used to inspire young girls to go karting and bring more females into the grassroots of the sport. The mission is to make it acceptable for female and male racing drivers to compete on equal terms when given the same opportunities.
Although we haven't heard what the series plans are for 2023 as of yet after it's 2022 season ended early amid uncertainty, we really hope it can make a comeback as it's provided past drivers an opportunity within the inner sanctions of F1 teams or to go on and race in higher championships.
Happy International Women's Day!