The Formula 1 world has hit a rich stream of wholesomeness recently, but this is one of the best bit of news we've had in a while.
In an interview with the German TV channel RTL, former FIA and Ferrari F1 boss Jean Todt revealed that during his visits to see seven-time F1 champ Michael Schumacher, he and Michael watch F1 races together.
"I don't miss Michael, I see him," said 76-year-old Todt. "Yes, it's true, I watch races with Michael.
"But sure, I guess what I miss is what we used to do together."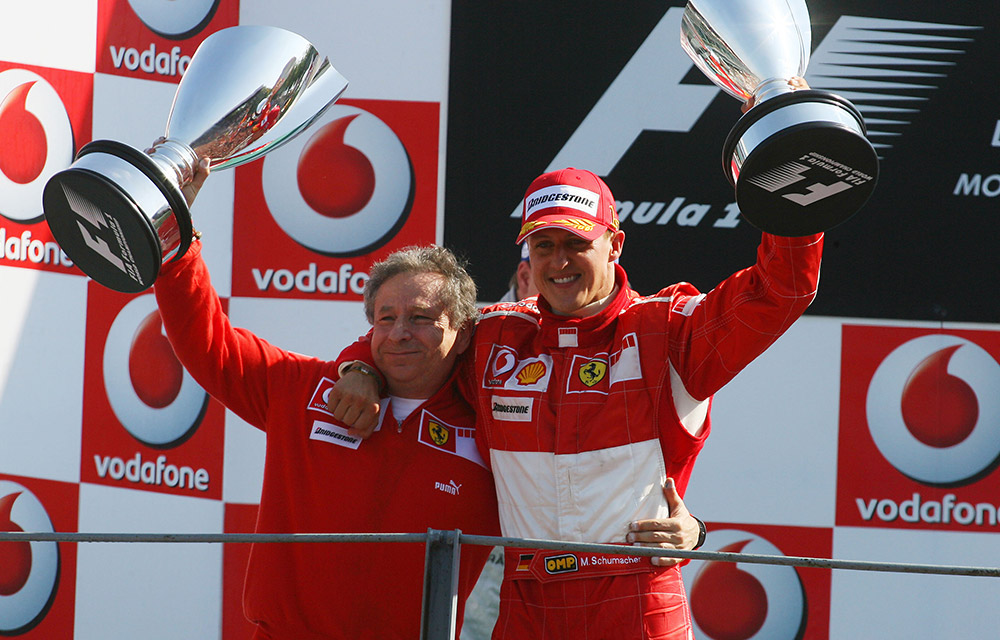 During their shared time at Ferrari, Schumacher won five consecutive F1 world titles from 2000 to 2004.
But since his skiing accident in 2013, Schumacher has not returned to the public eye, remaining at his home in Switzerland. Nevertheless, his old team boss still visits him twice a month.
"I don't leave him alone," Todt added. "Him, Corinna, the family, we've had so many experiences together. The beauty of what we have experienced is part of us and it goes on.
"Sometimes success and money changes you. But Michael has never changed. He's so strong." 
It's awesome to hear Michael still watches F1 races!