Helmut Marko is known for being pretty harsh with his drivers, but former Red Bull junior driver Jaime Alguersuari has revealed just how 'traumatic' his feedback can get and it's intense. 
Alguersuari joined the Red Bull academy when he was 15, later becoming the youngest rookie in F1 history (at the time). The Spanish racer debuted at the Hungarian GP with Toro Rosso, aged 19 years and 125 days. 
"I'll tell you something – when I sleep, I still have very strange dreams of that time," Alguersuari said in an interview with El Confidencial. "Especially about the impotence and the frustration of never making it, of seeing Mr Marko always angry, telling us off. As if we were children."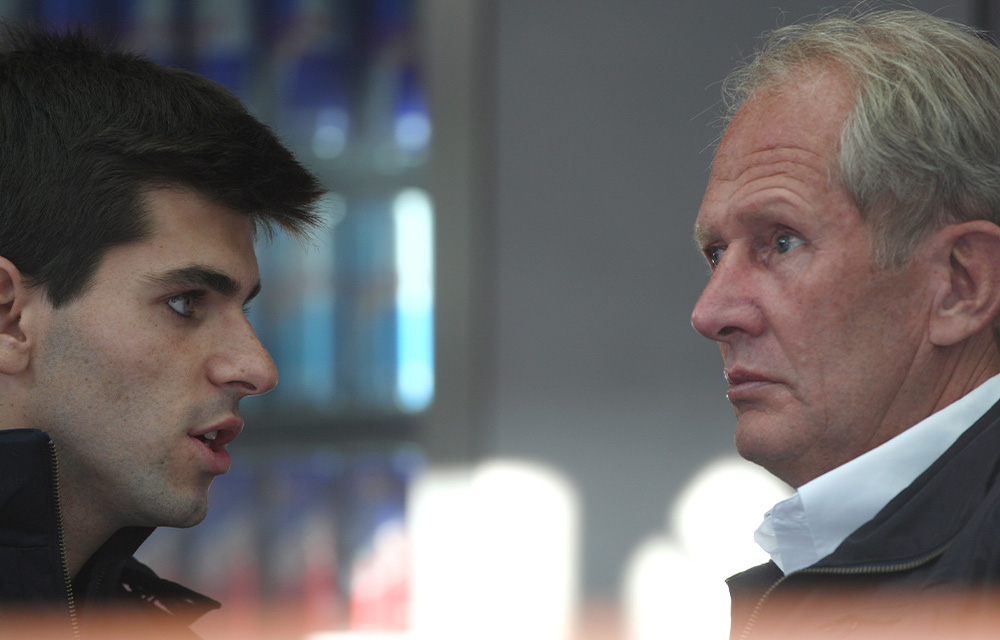 To be fair to Marko, Red Bull's chief shit-stirrer to give him his unofficial title, Alguersuari didn't exactly have the greatest start in F1. After joining the team in Hungary, the Spaniard DNF'd from five out of the next seven races and never finished higher than 14th.
Things improved in 2010 and 2011, but it wasn't enough to convince Marko to keep Alguersauri around. He, and his teammate Sebastian Buemi, were replaced by a young Daniel Ricciardo and Jean-Eric Vergne for the 2012 season. Wonder what happened to those guys 🤔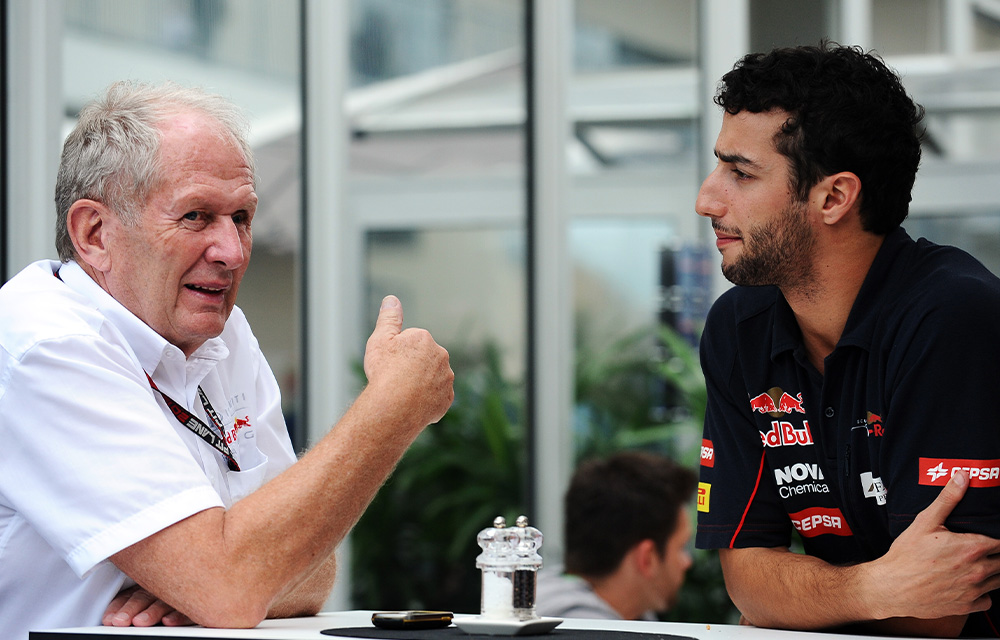 "This has created a trauma – and I am convinced that Buemi and many others are also going through it. I have not been able to erase this," Alguersuari continued.
"I have done therapy. When I retired, several psychologists helped me… now, even so, strange things come to my head. And sometimes wake up, like, crying, having dreamt of having done a great lap only to see the face of Mr Marko, angry. And all this since age 15."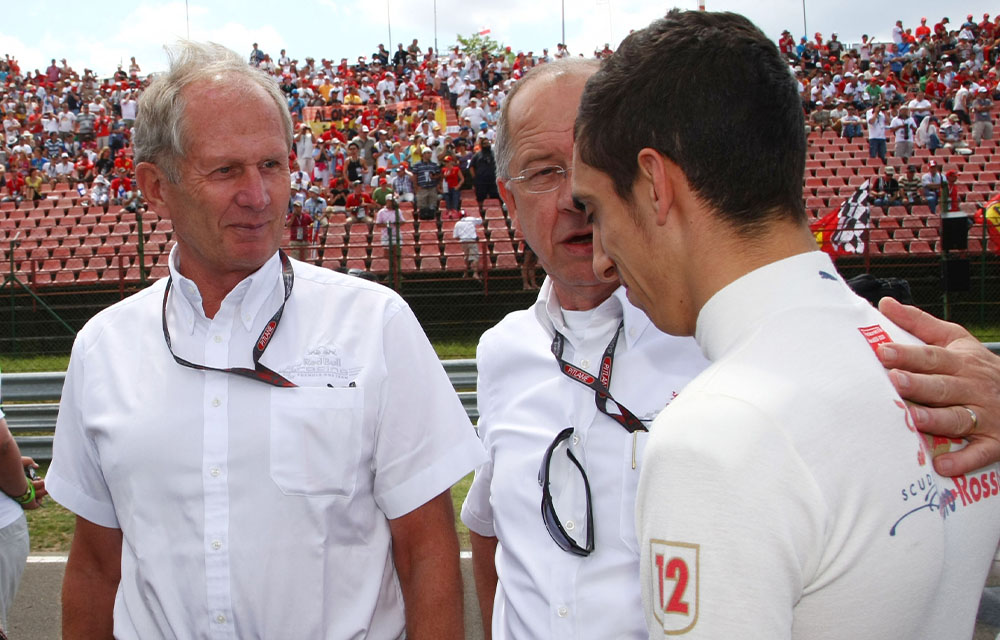 Alguersuari could not find another F1 seat, retiring from motorsport in 2015. But, in a strange turn of events, he is now a prestigious international DJ who has nothing but nice words to say about his time at Red Bull!
"I have not enough words of gratitude to [Red Bull] and Helmut Marko. They have showed me a way of discipline, or dedication, and hard f***ing hard work that is helping me reach other goals in my life, in my music.
"I'm 100% sure I wouldn't be who I am today without being inside [Red Bull]."
We're glad Jaime seems to be in a better place with it all 💙
If you've been affected by any of the issues raised in this article, help can be found here.