We've seen some unusual moments in F1 where a driver has benefited despite causing a red flag in qualifying, most recently Charles Leclerc taking pole at Monaco in 2021. But imagine a driver WINNING a race despite crashing out.
Well that's exactly what happened in Race One of the New York ePrix in Formula E, as Nick Cassidy took the win despite losing it in wet conditions and seemingly ending his race in the barrier.
Freak conditions in New York City!

A dramatic end to Round 11 as a sudden change in the weather caused several drivers to aquaplane. Thankfully all drivers were unhurt.

🇺🇸 2022 #NYCEPrix pic.twitter.com/8Qx5ot9MOy

— ABB FIA Formula E World Championship (@FIAFormulaE) July 16, 2022
In a sudden rain shower with 10 minutes Cassidy hit a puddle, and went straight into the wall. However he wasn't the only one as Lucas di Grassi and Stoffel Vandoorne, who were running second and fourth respectively, joined him.
It meant Robin Frijns ended up in the lead of the race as the Red Flag came out but as the race wasn't restarted, the result stood from the 'penultimate lap prior to the lap during which the signal to suspend the race was given.'
Unbelievably it means this image from the end of the race – courtesy of Hugo Morales – is actually of the drivers who finished one-two!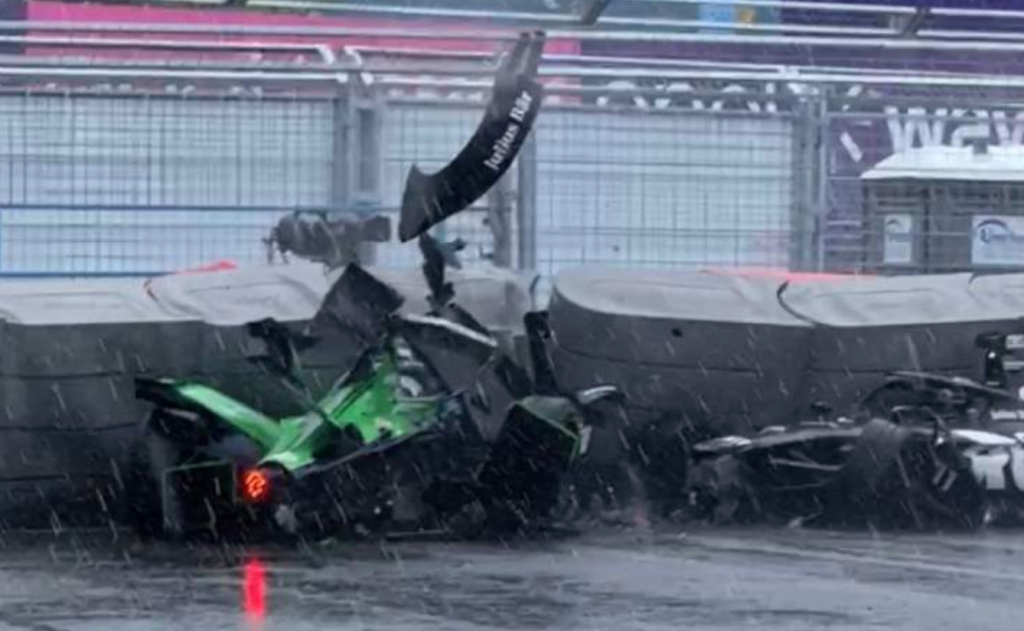 Do you think it's a fair result? Let us know in the comments!