You can't beat a trip to a karaoke bar, and that's exactly what AlphaTauri teammates Pierre Gasly and Yuki Tsunoda did this week in Japan. It looked like a great time from the videos Gasly shared on his social media, and Pierre has discussed the wild experience with some of the media.
"That was definitely the highlight of the week so far," Gasly declared when speaking to media including The Race about his experience. "All my karaoke experiences have been in Japan, so based on that, I would call myself a pretty poor singer." Don't beat yourself up, Pierre!
"We went there with some members of the team and had a very romantic song together with Yuki where he got very emotional and gave all his life. He gave so much energy that he had to leave the room because he started to have a headache apparently, based on what he said!"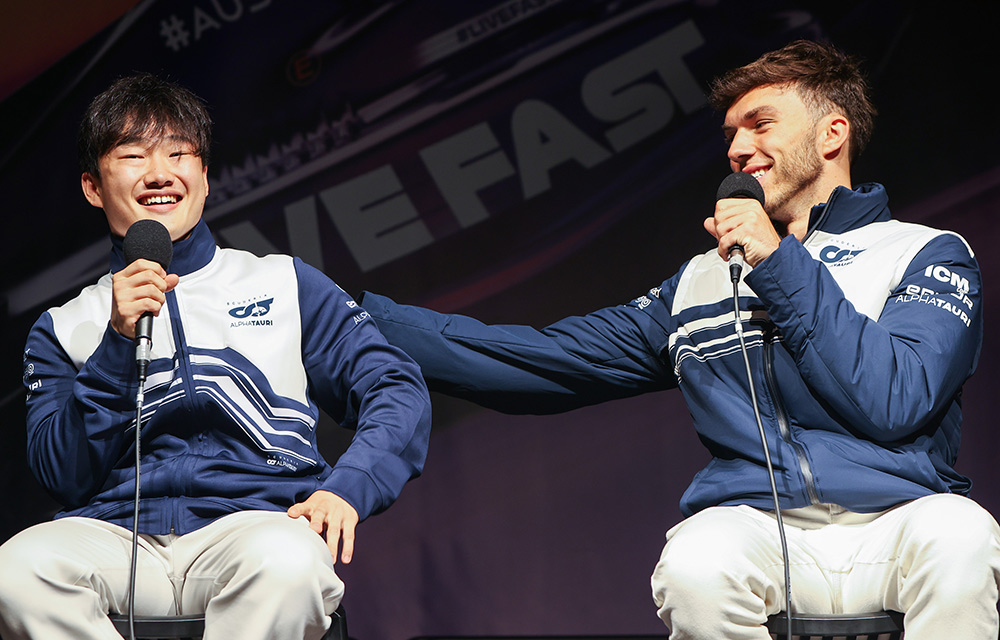 Damn, sounds intense, and we're glad there was some video footage to remember this moment forever. Although I'm not sure my ears are grateful 🤣
According to Pierre, Yuki is quite the singer when it comes to performing in Japanese too!
"I have no idea whether he was swearing at us or properly singing, but it sounded pretty good!"
The duo were filmed singing "Hello" by Adele, but considering Rumour Has It Gasly had signed to Alpine for next year, we're surprised they didn't go for another one of her tracks. Perhaps belting out 'never mind, I'll find someone like you' might have been a more appropriate choice 🤭
What's your go-to karaoke song? Mine has to be Life is a Highway…