You'd think that one of the top priorities for Pierre Gasly right now would be to avoid visiting the Stewards. Being on ten penalty points and only needing two more by next May to get a race ban, the AlphaTauri driver needs to stay out of trouble. Which is WHY we all let out a huge sigh when we saw he had been summoned to the FIA offices after the Sprint.
Thankfully for Pierre, he's only been given a warning for 'driving unnecessarily slowly during the reconnaissance laps'.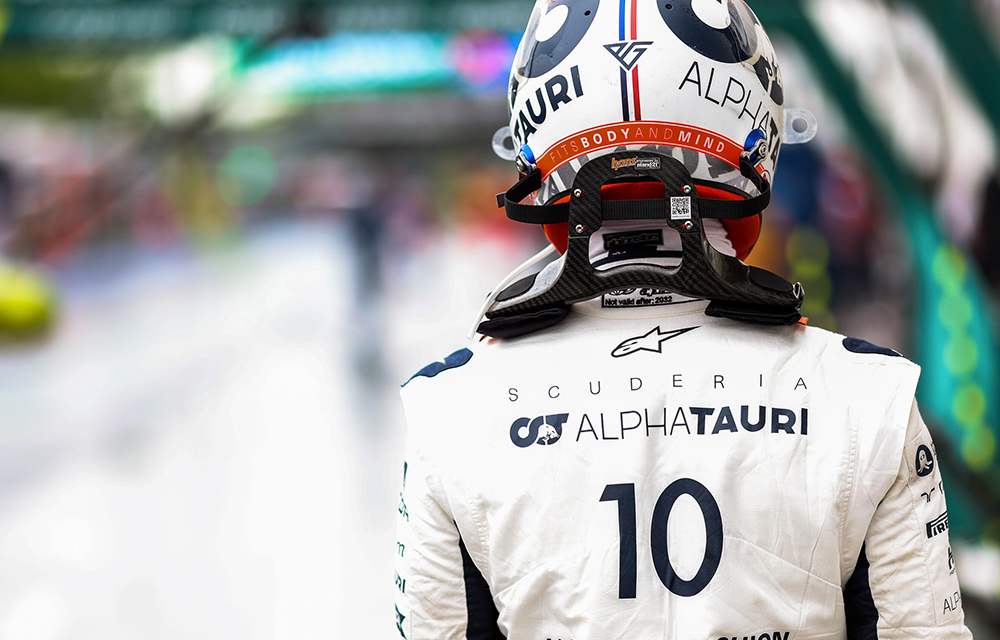 "The Stewards took into account that there were people on the grid just after SC Line 1. However, the driver is responsible for driving the required speed during the entire lap," the decision document stated.
"The Race Director's Note to Teams (document 20) specified a maximum time of 1:12.0 between the Safety Car lines and car 10 recorded a time of 1:14.185."
But seriously, Pierre. Please stop giving us cold sweats because we think you might be getting a ran ban.
It's not good for our heart rates.