Pierre Gasly might have seemed pretty cool, calm and collected after his performance in Saudi Arabia. After all, he helped secure P8 for the team, which was much better than his retirement during last weekend's Bahrain Grand Prix.
However, during the race around the Jeddah street circuit, the reality was very different.
When talking about how happy he was and the "unlucky timing" with his pitstop, Gasly then casually dropped in how he had also just experienced "the most painful last 15 laps of my career".
"I don't know what's happened with my intestine, but I was dying inside the car," he told media including The Race.
"I was screaming because of pain, and just happy the race is done, and we managed to secure P8."
Asked if he'd ever experienced something like that before, he replied "no".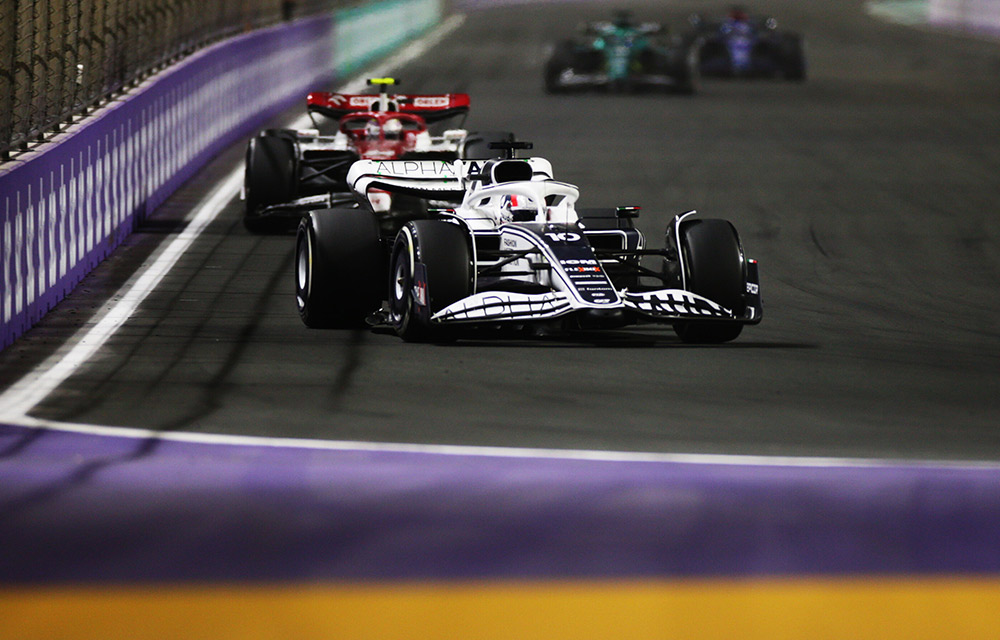 "My intestine on braking and every left corner was like a tear, but I felt like every left turn someone was stabbing me on the inside the intestine, so it was not nice."
Yeah, it doesn't sound nice 😬
"The last five laps were just about surviving, and I was just massively in pain, so just counting the laps to end, and that's why I'm happy we managed to finish the race in P8."
Gasly was given the all-clear by the medical team after the race, but it sounds mega uncomfortable!