It's become very evident, very quickly, that one little mistake in the F1 Sprint has big consequences. One driver who suffered most during today's race was Pierre Gasly. The AlphaTauri has been on another level when it comes to outperforming his AT02 in qualifying, but all that hard work on Friday slipped away today. 
AlphaTauri has scored points in every race of the year, but they're going to have the odds stacked against them tomorrow if they want to carry on that trend. Gasly now starts 19th after he crashed out in the Sprint, with teammate Yuki Tsunoda just ahead in 15th. 
"I'm doing bad, physically ok, just very disappointed," Pierre said to F1. 
I'm ok, thanks for all the messages. I'm just very disappointed. Big challenge starting from the pit lane tomorrow, but I've always loved this challenge to start last since I was a kid. Ready to give it all tomorrow. pic.twitter.com/uOVAyVQpH7

— PIERRE GASLY 🇫🇷 (@PierreGASLY) September 11, 2021
"We had a great shot, great start, overtaking Lando and Lewis. Unfortunately, there was this contact with Daniel, and I broke the front wing and went straight into the wall as the front wing went under the car."
Pierre was clearly in front of Hamilton in fifth, and judging on the difficulties everyone else had overtaking, he could've held it to the end. However, it wasn't to be. Starting from the back will be tricky, particularly at a track that has proven today to be hard to overtake at, but Pierre is still aiming to finish in the points.
"That's the target," he said to Sky Sports. "P14, P11, P12, P18 is the same thing. We go back home with zero points. So, we'll try everything to at least score a point tomorrow. Obviously, watching the race from outside is not a nice thing. Unfortunately, I haven't seen one single overtake. I'll watch the race again tonight and try to see what happened."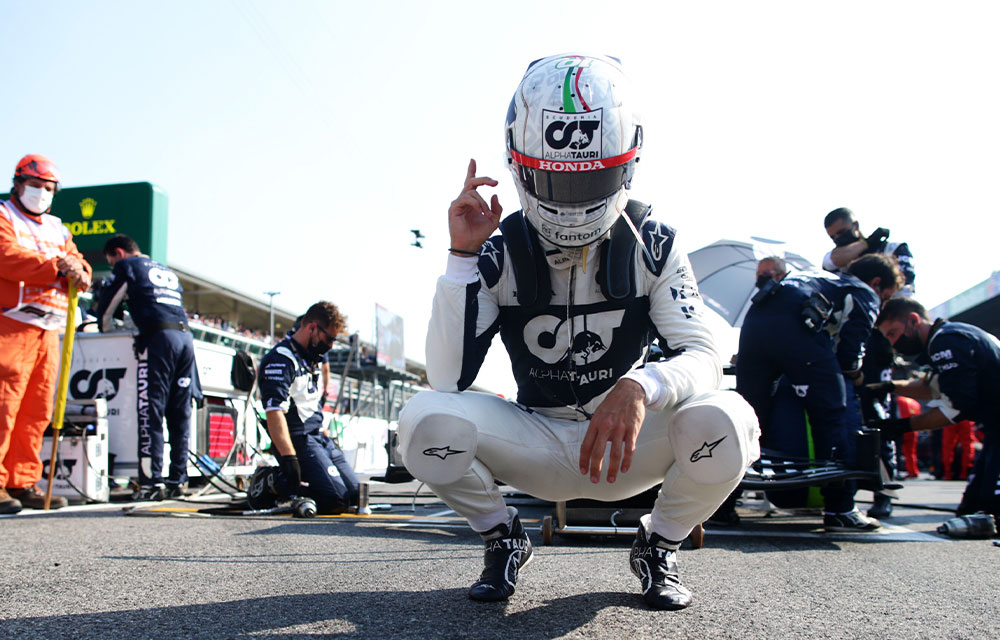 Gasly's teammate Yuki Tsunoda finished the Sprint in 16th, so will be 15th for the start. He had to pit for a front wing change after first lap contact with Robert Kubica, he then fought back up the order, so maybe he can give Pierre some tips on racing tomorrow.
"We need to understand why [overtaking was difficult] and what we can do to improve," Pierre continued. "Probably start from the pit lane tomorrow. I know we'll come back, but P11 doesn't bring anything, so we'll have to overtake quite a few cars."
Do you think Gasly will get to the points?