Just when you thought it was over – who are we kidding, drama like this gets rinsed for all it can – George Russell has provided us with some backhanded compliments regarding Max Verstappen and their first lap incident during yesterday's sprint race. 
The pair managed to stay out of each other's paths during the Azerbaijan Grand Prix, which obviously had nothing to do with George starting down in P11. But wouldn't it be nice if everyone could just get along?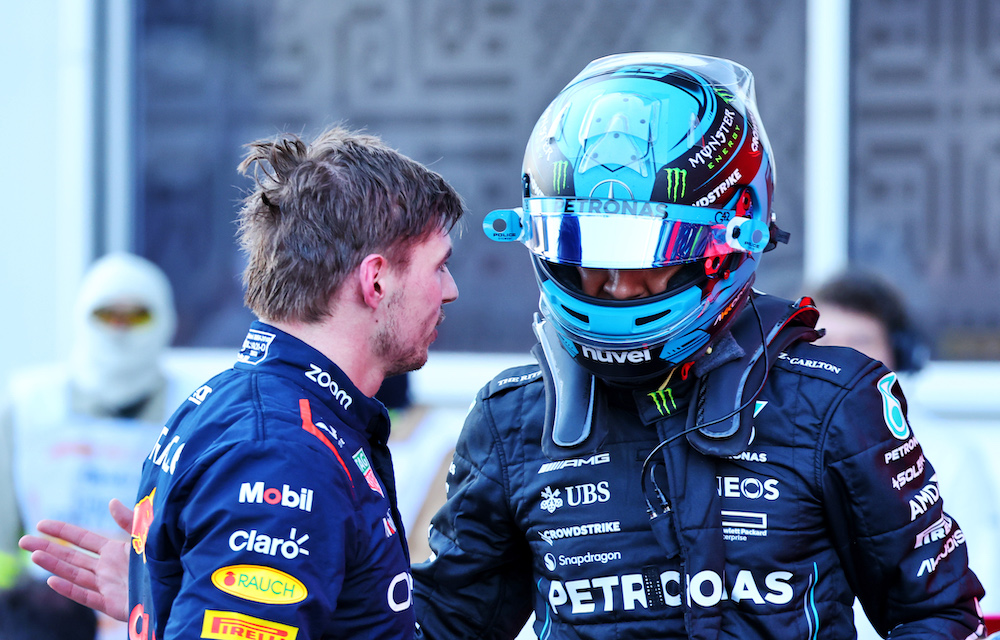 After the race, George was asked by the media, including The Race, whether he had spoken to Max after the incident, which saw some heated words exchanged between them. He said: "No, there's nothing really to say from my side. At the end of the day, it's a moment for everybody, I don't know if he feels differently now, at the end of the day, it's a bit of a racing incident."
When asked if he'd like an apology, George said: "No, not really. I don't need an apology at all. I think, he's a two-time champion leading the championship again at the moment, it doesn't bother me, but he probably lets himself down a little bit with those comments.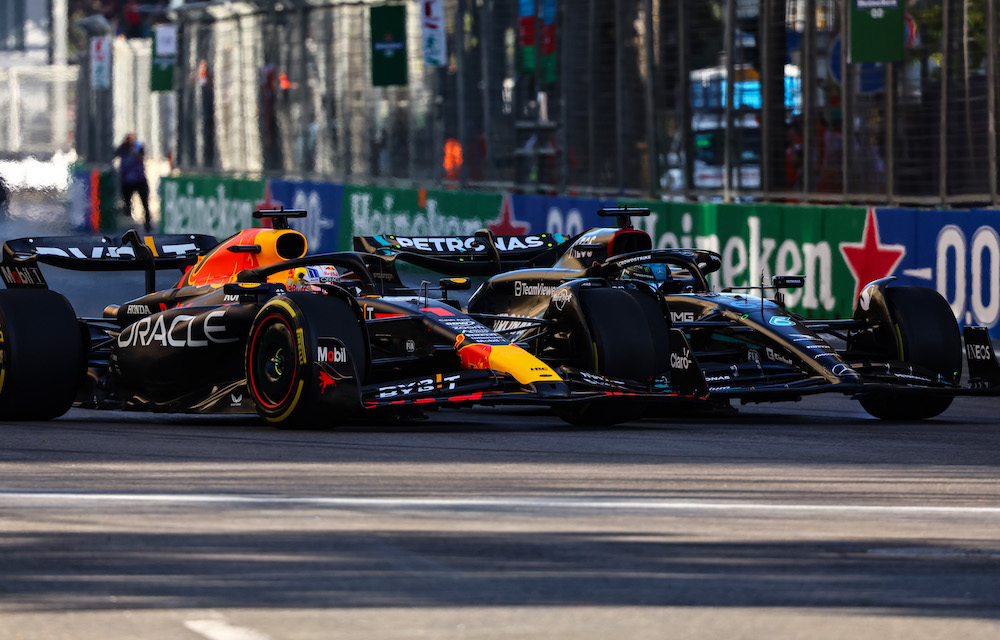 "Max is a super good guy, great, great driver, just words like that are a bit unnecessary." And there's the backhanded compliment 😅
He continues: "To be honest, I was a bit underwhelmed how little everything was, I was expecting it to be more. Obviously, there was a bit of contact, as there often is up and down the grid on lap one. So yeah, I was expecting a bit more."
We're sure Max doesn't feel the same way, considering it left quite a sizeable hole in his sidepod 😬
Hopefully, everyone will turn up to Miami in good spirits!