This just makes us want to give George Russell a big hug. It was a devastating end to his Singapore GP, when pushing to pass Lando Norris in the final laps of the race, Russell clipped the wall at Turn 10 and crashed hard into the barrier. Gutting. 😩
On the last lap at the Marina Bay street circuit, George Russell was on track to finish on the podium behind Lando Norris and Carlos Sainz. He was putting up one hell of a fight against his teammate, Lewis Hamilton, all whilst putting pressure on Lando ahead with leader Sainz only a second further down the road.
George then clipped the wall (which Lando later admitted to doing, as well), and his race ended in the barriers instead.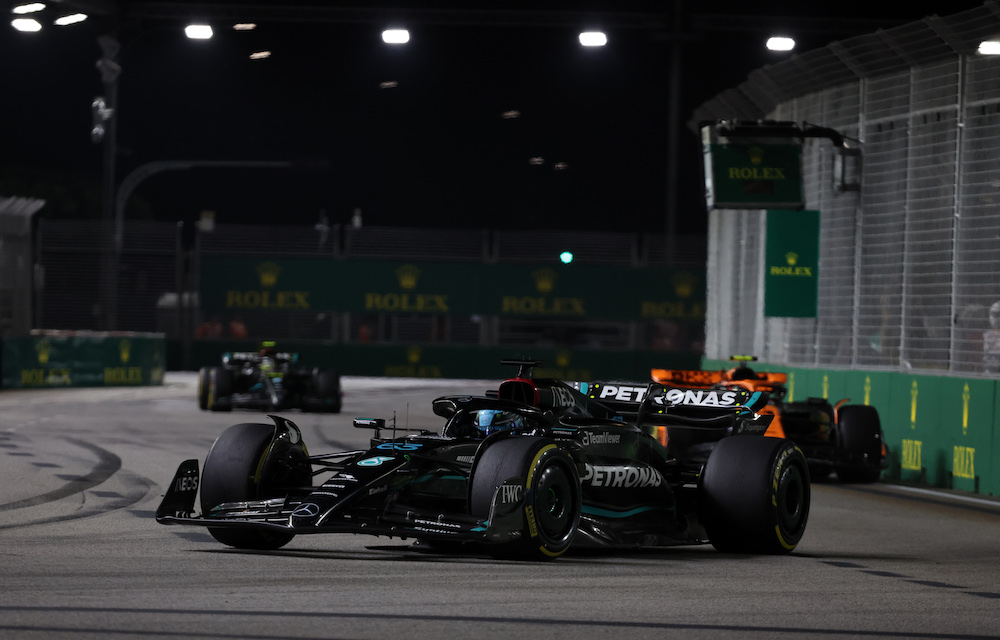 This thrilling chase all came from a bold strategy call from Mercedes to double stack both their drivers during a Virtual Safety Car and box for fresher, medium tyres in the hope of scoring a potential victory against those ahead on old, hard tyres.
For George, this meant risking P2, but he was happy to take the gamble. Unfortunately, not one that paid off.
He talked about his emotions to media, including The Race, and said: "In the moment, you just want to curl up in a ball and be with nobody. It's the most horrendous feeling in the world when you're so physically drained, mentally drained and missed out on an opportunity of victory.
Pure agony for George Russell on the final lap💥#F1 #SingaporeGP pic.twitter.com/9Rug7lX08J

— Formula 1 (@F1) September 17, 2023
"And then to make such a mistake, you know, it's truly heartbreaking."
But a notable quality for every F1 driver is their resilient nature, and that's exactly why George said he won't let it stop his progress. He continued: "But I'm standing here an hour later, it's been such an amazing weekend. I feel like I'm truly driving better than I've ever driven. Qualifying was amazing yesterday.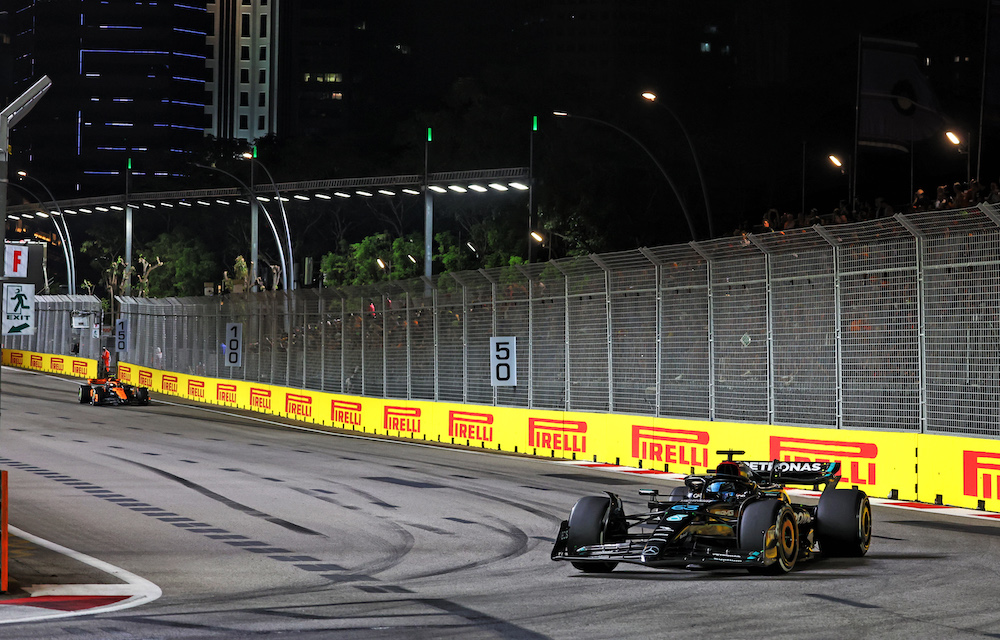 "The race was great, I felt confident, I felt comfortable, and I'm not going to let a mistake of two centimetres knock me down, so I'll have a tough night, maybe a tough morning, but then put it behind me and go again.
"I can only apologise to the team because they deserved more, but… s**t happens."
Head forward and onto Japan, George! 👊