George Russell has confirmed two things in Zandvoort. The first is that he knows where he's going to be driving in 2022, which is huge news, and the second is that they're all just messing with us now.
"I know where I'll be driving next year," George said in the run-up to the Dutch GP today.
"I'm not going to sit here and lie and not tell the truth. The truth is there's nothing to announce, but I'm aware of the situation of where I'll be racing next year, and I was informed just prior to Spa."
GEORGE, JUST PLEASE TELL US. We can keep a secret. Promise!
What a weekend! It's no secret that we've had some tough times in recent years, but not one member of this team has ever stopped pushing. You all belong up on that podium, @WilliamsRacing. It was a privilege to represent you up there today. 💙 pic.twitter.com/9hLpCUaanF

— George Russell (@GeorgeRussell63) August 29, 2021
The F1 silly season truly kickstarted this week, with Kimi Raikkonen announcing his retirement from the sport last night. It's made it possible that all the remaining seats could be confirmed at any given moment. Both the Williams and Alfa Romeo seats are up for grabs, as is the second Merc seat.
George is looking poised to be announced as a Mercedes driver alongside Lewis Hamilton for 2022. He would be replacing Valtteri Bottas, who is set to move to Alfa Romeo, with a new driver likely coming in as his teammate.
Nicholas Latifi is rumoured to stay at Williams, with various media outlets suggesting that 2020 Red Bull driver Alex Albon taking Russell's seat.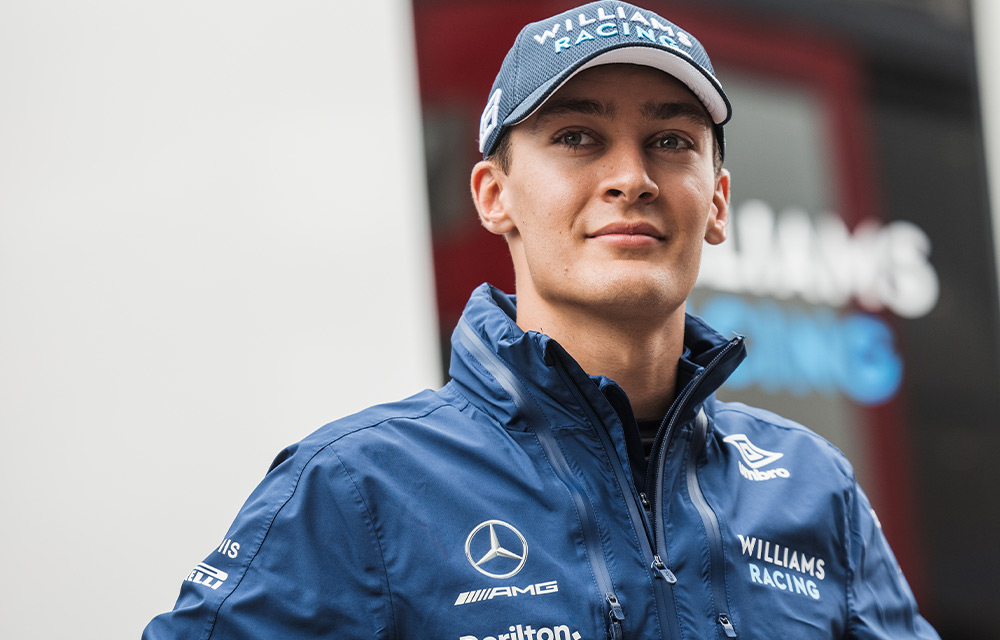 Of course, this is all still unconfirmed, but it's looking likely. We're just waiting to put out of our misery!
Mercedes have said they don't want to announce anything until both George and Valtteri have contracts confirmed, so it looks like the wait is on Alfa Romeo agreeing terms with Valtteri. 
Bottas has been at Mercedes since 2017 and has been vital in creating a great team dynamic with Hamilton. A young hotshot coming into the team could ruin that, but Lewis doesn't think so.
"I honestly think it'd be good," Hamilton said about the potential of Russell as his teammate. "George is an incredibly talented driver, clearly. I would say probably the only highlight from last week was his qualifying lap. It was amazing!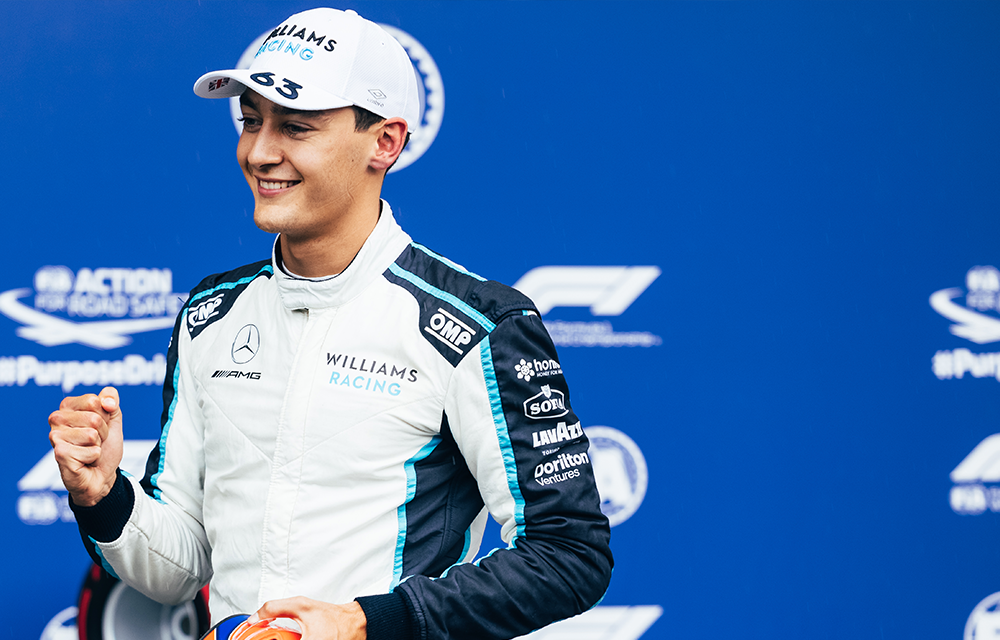 "He is the future. He's one of the members of the future of the sport. He's already shown incredible driving so far. I'm sure it's going to continue to grow. Where better to do it than a great team like this – or whatever team he goes to."
George praised Lewis as well in response. 
"Of course, Lewis is a driver who I have so much respect for and have looked up to in my whole career, really," Russell gushed. "So to hear that from a driver I regard as the greatest driver of all time is pretty special. I appreciate it."
It's all a waiting game now!