It's no secret that Antonio Giovinazzi is driving for his seat at the moment. Still, it looks like the pressure has helped him because he was back in Q3 in Monza after another epic qualifying performance.
After the quali of his life in Zandvoort, where he stunned everyone to seventh, his equal best grid position, he proved it wasn't a fluke this time. He made another Q3 appearance today and will start 10th for tomorrow's second-ever Sprint.
We all went crazy when George managed it twice in a row, and Antonio's managed to do the same. Well done!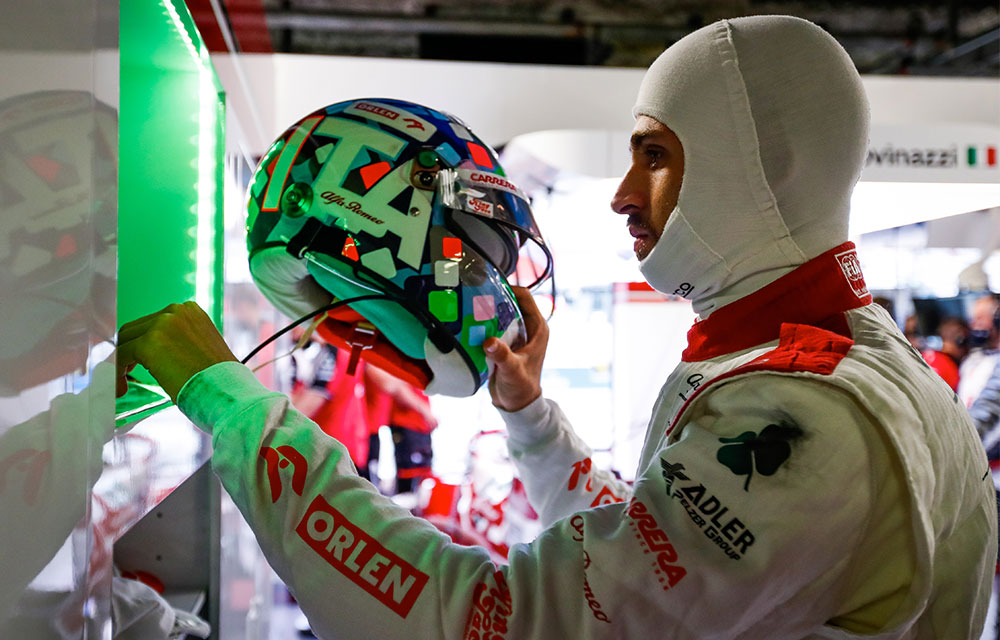 He's putting all his effort into staying in F1 with Alfa for a fourth season next year and, in an interview with Racing News 365, said that he wasn't looking at any other racing series for a backup drive.
"I'm someone who doesn't look to the past but also doesn't look to the future," said Antonio. "At the moment, I'm not thinking about participating in other racing classes next year. I hope to do as well as possible in F1 in the remaining part of this season.
"At the end of the season, it's up to the team bosses to make a decision, but for now, I'll just keep giving my all."
Fantastic Antonio!! Second Q3 in a row and qualifying P10 for tomorrow's sprint race! 🙌🏻 #ItalianGP pic.twitter.com/mDbqGZBflz

— Alfa Romeo Racing ORLEN (@alfaromeoracing) September 10, 2021
Currently, Antonio isn't the favourite for the seat. In fact, F2 racer Guanyu Zhou is. He's in the championship fight in F2 and is thought to bring quite a chunky sponsor package. 
Antonio can't get kept in the seat by Ferrari because they no longer have any control over one of Alfa's seats. Alfa has full control over both, so he has to convince them he deserves to stay.
To do that, he's focussing on the team's challenge, and that's to beat their Constructors' Championship rivals, Williams, to eighth.
"We are behind Williams, who has already been able to score a few times this season, such as during the Belgian GP," Gio continued.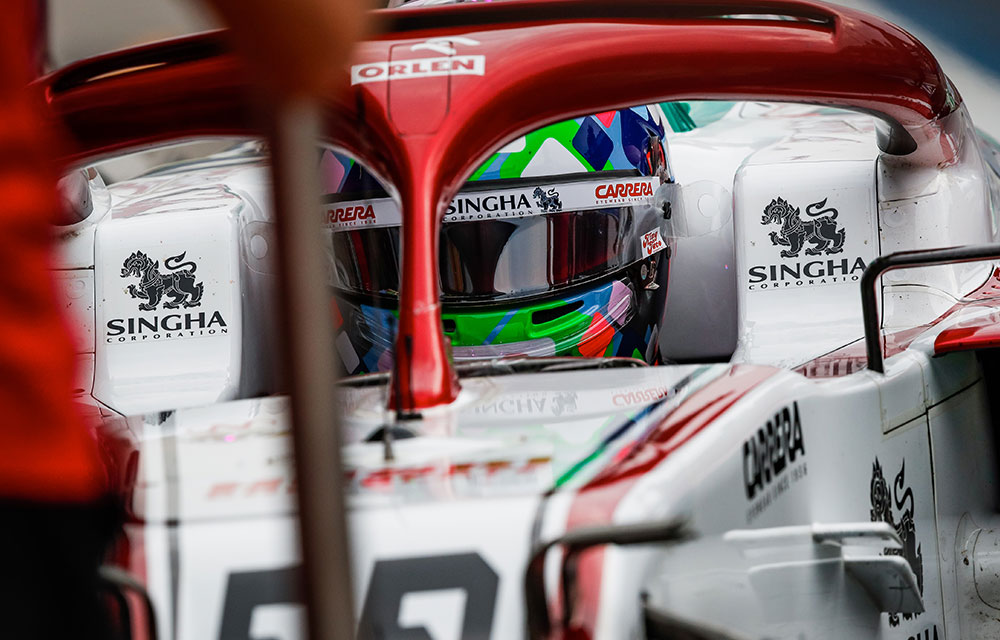 "They picked up a lot of points there, so now it's up to us to make sure that we can take advantage of the circumstances at certain times."
Monza is Antonio's home race, so a Q3 performance is great for him. He wants to take that performance into the race and score for the team.
"It's obviously fantastic to be able to drive at my home race. For me, it's a special race, especially this year, because there will also be fans present again after we had to drive last year without an audience.
"I hope to be able to go for the points at Monza!"
Do you think Antonio is turning his F1 fortunes around?