There were plenty of eyes on Antonio Giovanazzi during FP1 at the United States Grand Prix. Not only was Italian Jesus back behind the wheel of an F1 car, but he was also repping Haas at one of their home races. No pressure!
Unfortunately, his hour practice session was cut very short when he whacked the car into a wall after just three laps and brought out the red flags. Awkward…
Explaining the incident to media including The Race, he stressed that he wasn't pushing and a gust of wind resulted in him losing the car.
🚩 Red flag 🚩

Giovinazzi in the Haas has hit the wall pic.twitter.com/htQG8LrdDS

— WTF1 (@wtf1official) October 21, 2022
"Unfortunately, it stuck in the barriers, then I burned the clutch trying to go out, and the session was over," Gio explained. "Big sorry to the team for what happened. But it's racing, and sometimes it happens."
Although he doesn't yet have any 2023 plans, the former Alfa Romeo driver doesn't think the incident will affect a potential return to F1 down the line.
'It's Formula 1. Sometimes you deserve to stay, and you don't get the seat. It's just like this.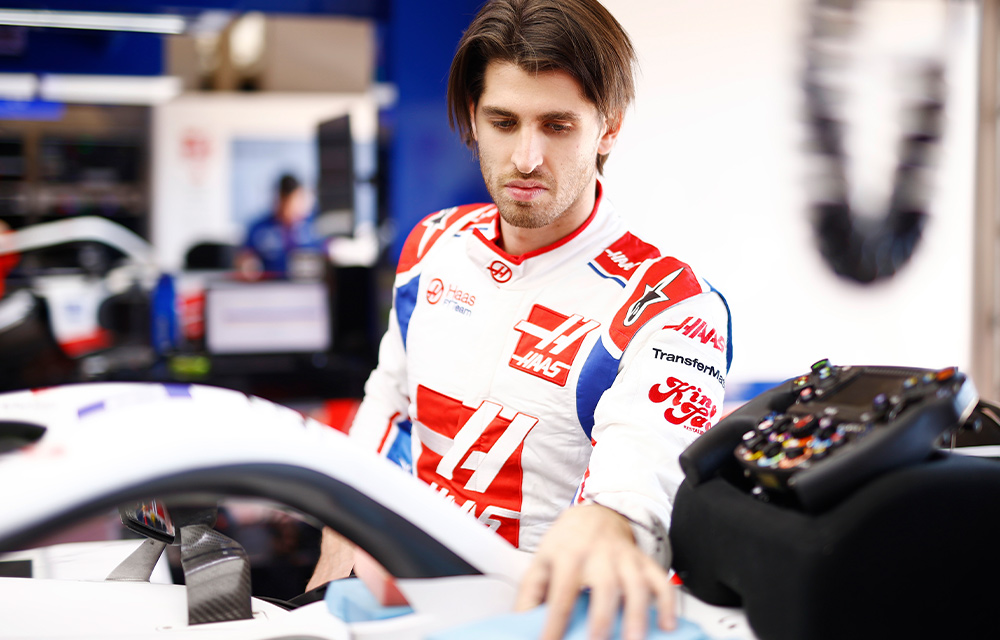 "For sure, it doesn't help, but from the other side, I've already shown what I can do in F1. It's not going to be one lap and a few corners that ends my career. Let's see what happens.
"I already did three years in F1. If people want me, it's not because of today. It's because of what I did in the past and what I will do."
With an unconfirmed seat at Haas next year, do you think Antonio's previous 62 F1 starts will be enough to earn him a seat in the championship again?