Antonio Giovinazzi started the Mexican Grand Prix from P11. However, after some early lap one drama managed to make it up to an impressive sixth place as the safety car was brought out. Unfortunately for the Alfa Romeo driver, a point-scoring result seemed to slip from his grasp after some far from ideal strategy calls.
Speaking to F1 after the race, the driver, who has yet to have his 2022 F1 seat confirmed, seemed fairly annoyed with the decisions being made on the pit wall.
"Yeah, I'm just really disappointed because I think [it] was a good chance for the team to score points with two cars," Antonio explained.
"But they didn't manage it, whoever did the race strategy on myself. We pitted too early. Then I was in traffic when I came out. Just not great."
Sono il classico ragazzo che cerca sempre il lato positivo delle cose. Oggi è impossibile.
.
Sometimes it's simple to look at the bright side, sometimes it's hard. Today it's impossible.#MexicoGP #AG99🐝 #F1 pic.twitter.com/2lN3tgn6P6

— Antonio Giovinazzi (@Anto_Giovinazzi) November 7, 2021
Giovinazzi, who has finished in 11th place in the last three races, has recently admitted how it's "not easy" to race with doubts over his F1 future. His Alfa Romeo seat is the only place not confirmed on next year's grid, with his current teammate Kimi Raikkonen retiring at the end of the year and Valtteri Bottas taking his place.
Raikkonen finished the Mexican Grand Prix in eighth place, picking up an additional four championship points. This takes his grand total for the season so far to ten points, sandwiching him between both Williams drivers.
When asked if he was happy to go longer or try a different strategy for Sunday's race, the Italian responded, saying he was alright with the call but just didn't want to come out into traffic.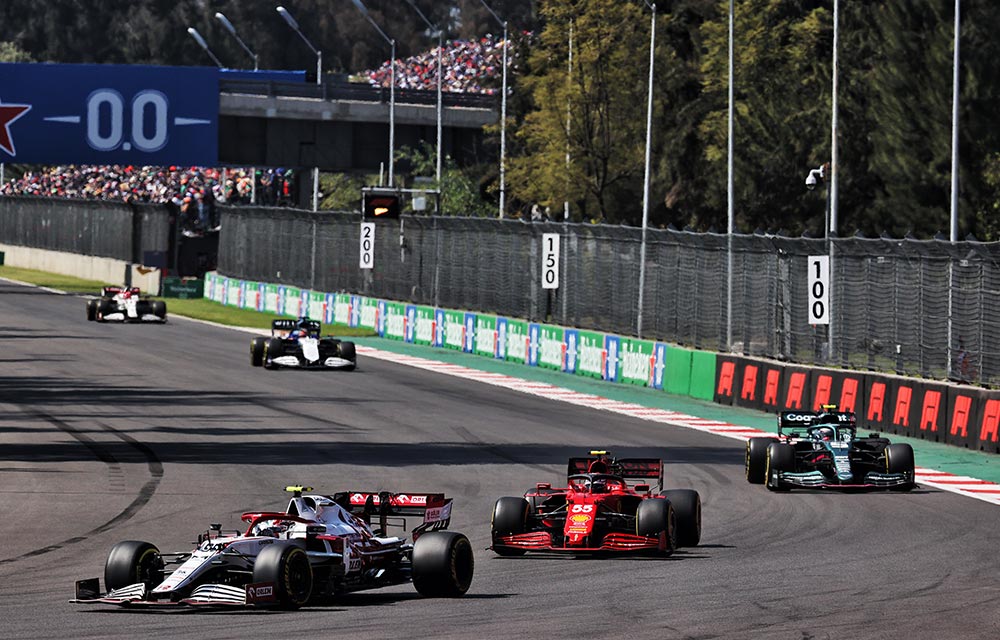 "I had an outstanding first lap and made it up to P6, and even when Sainz passed me, I was looking strong for seventh," Gio said in Alfa Romeo's statement after the race.
"We pitted early but ended up in the battle between Bottas and Ricciardo, and this cost us a lot of time – ultimately, the chance to score points. We had really good pace, I'm happy for the points Kimi scored, but this one is really disappointing."
Do you think Antonio is keeping his seat for next year? Let us know in the comments below.