Someone pass us the tissues, this is hitting us right in the feels 😭 They might not have always seen eye-to-eye on track, but Romain Grosjean has had the most adorable reaction to Kevin Magnussen's return to F1.
Being teammates at Haas from 2017 to 2020 wasn't always smooth sailing. Their opposite driving styles and thoughts saw them clash on a few occasions throughout their four seasons together. Just ask Guenther Steiner's door!
Nevertheless, when K-Mag was announced as Nikita Mazepin's replacement at Haas, Romain was delighted at the news.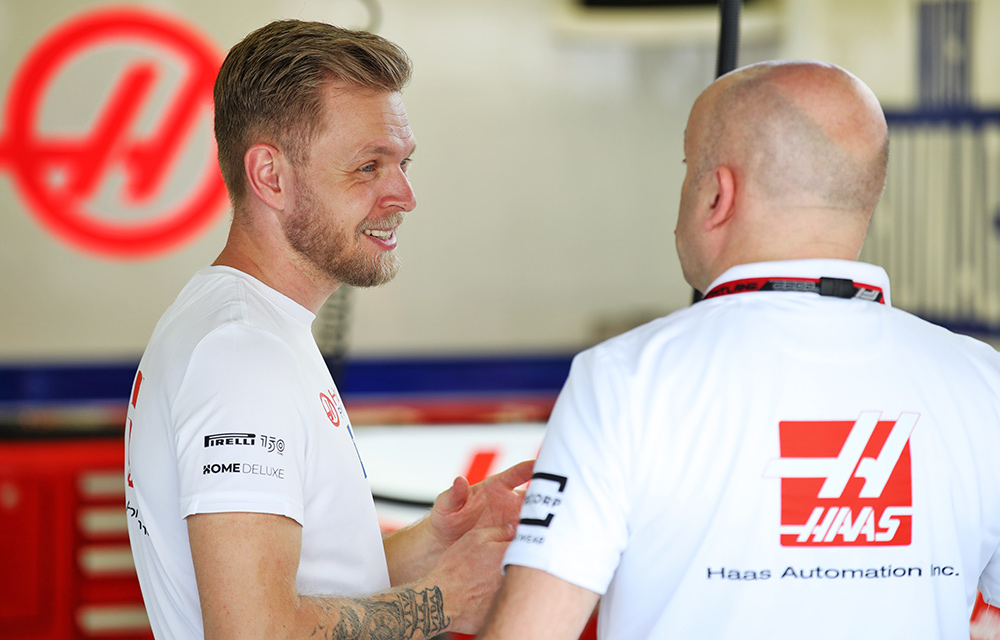 "I think it's awesome, I'm really happy for Kevin. He's such a great guy," the Frenchman said on his YouTube channel.
Despite their differences the two struck up a really wholesome friendship. Following Grosjean's horrific crash at the 2020 Bahrain Grand Prix, Magnussen went to visit his teammate after the race ended and revealed that he didn't know that he loved him so much until the accident.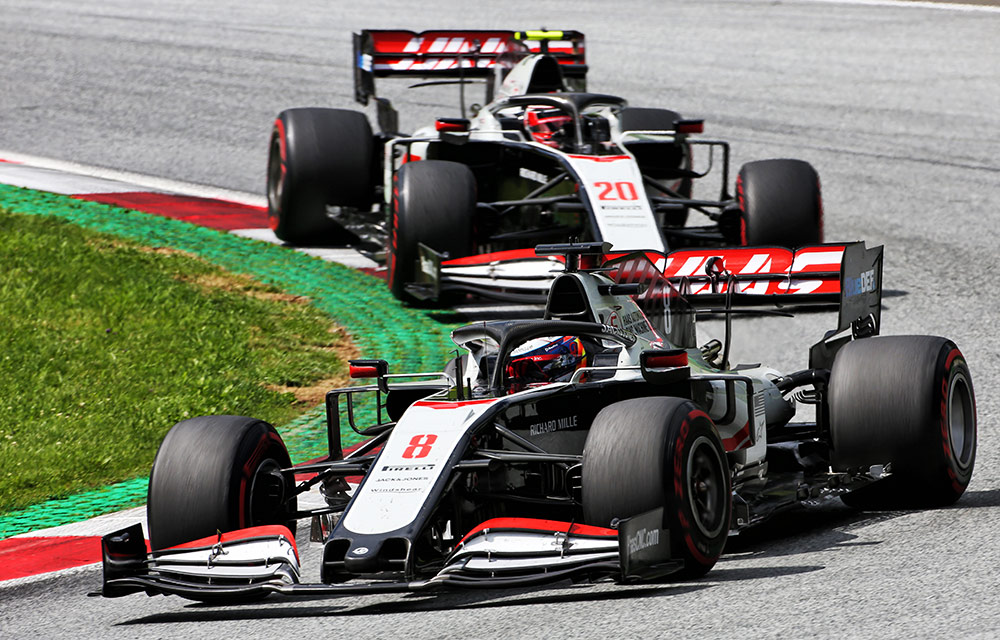 "We didn't always get on nicely. We had kind of had a different view on racing with teammates and we banged wheels a few times on the race track.
"We talked through what we were thinking as teammates and from there, it was really smooth. Really enjoyed working with Kevin."
"Kevin's strength is that he can always drive the car the way it is. It doesn't need to be perfect for him to go fast, he'll deal with the car.
"I hope Haas are going to give him a competitive car. I hope for Kevin that he can get some fights at the front."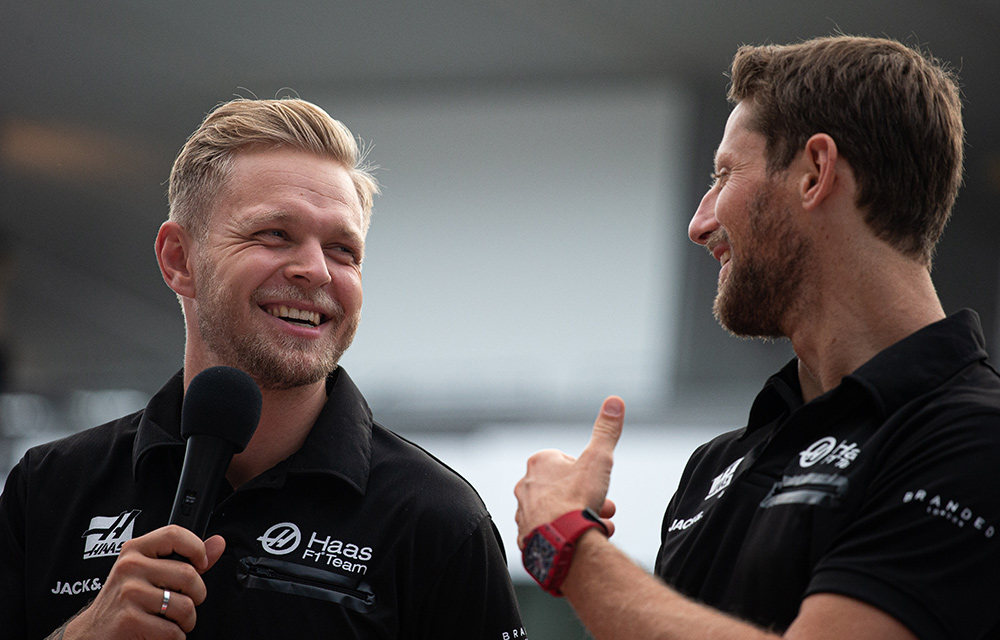 Although his F1 career was cut short by his horrific accident at the 2020 Bahrain Grand Prix, Grosjean said would have turned down Haas if they'd offered him the opportunity to return.
"A lot of people asked me would I go back – I would not," he revealed.
"I am really happy in the United States, really happy in IndyCar. I'm so excited every weekend I can go in a race and get a shot at the win. I had an incredible career in F1, all the races are behind me, it's such a huge part of my life.
"But right now I'm on to the next chapter and he next chapter is about winning races and trying to win championships. So I would not have answered positively to the phone call."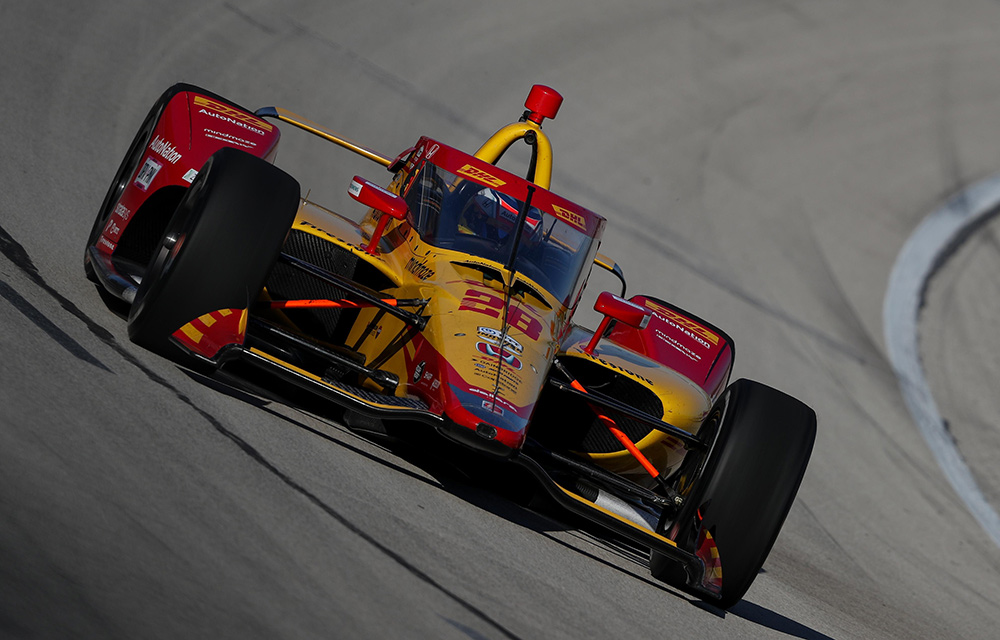 We don't blame him. Since heading over across the pond, RoGro's already achieved three podiums and one pole position and is driving for Andretti Autosport this season.
You love to see it!
Would you have liked to have seen Grosjean return to F1? Let us know in the comments below.