As you can imagine, following Magnussen's incredible pole lap in Brazil, the Haas garage was absolutely beside itself. The Dane's mechanics erupted as the session ended, and all scrambled to hug him as he got out of the car to celebrate!
All standard stuff, right? The American outfit's first-ever pole, the team going mad, social media overflowing with memes of Guenther Steiner threatening to 'foksmash' doors in celebration, all was good in Haas' world. 
So naturally, the drama drew the attention of the Drive to Survive (DTS) film crew 😅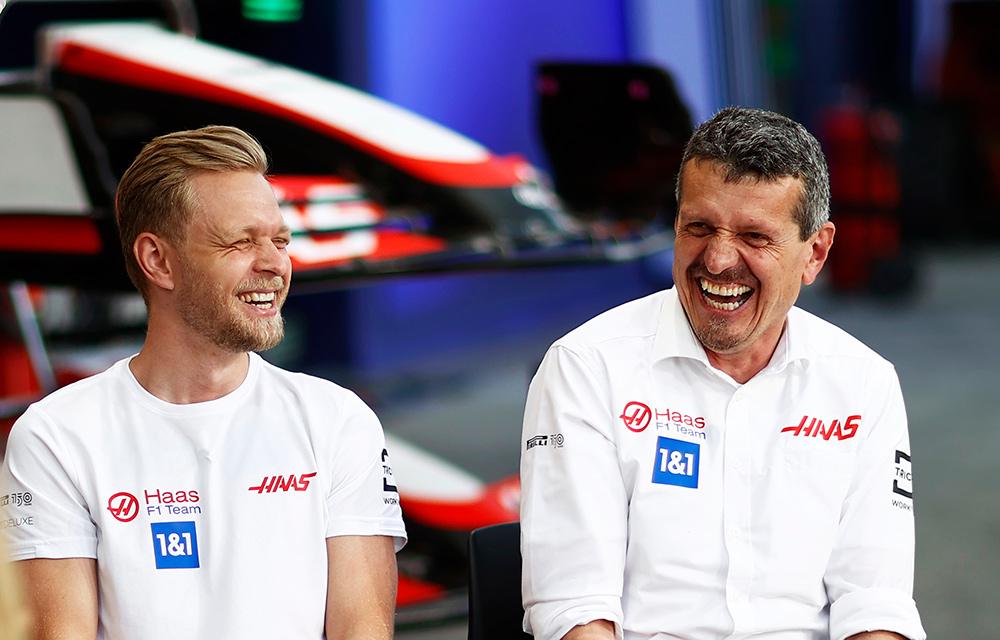 As fans, we might say K-Mag's pole would make for a must-see episode of Netflix's hit show, but Haas' Team Principal says he's starting to get fed up with their intrusions.
"They came after [Magnussen's pole]. They always show up," complained Steiner. "They are like flies on… *pause*… I think I've had enough with them this year."
That said, Steiner wasn't exactly an unhappy man after qualifying, and the Brazilian crowd showed their appreciation for his team's efforts, cheering wildly for Haas' achievement.
POLE BABY!!! Can't believe it!!! Thank you @HaasF1Team 👊👊👊 pic.twitter.com/uPDFayJNV8

— Kevin Magnussen (@KevinMagnussen) November 11, 2022
"Everybody is happy about things like this. We, as a team, give a lot to the sport," Steiner said. 
"We fight hard for everything. It comes with setbacks, but it also comes with this. I don't think there are many unhappy people around today because we're on pole."
Steiner may not be a fan of the DTS film crew stalking his team's garage, but then he is one of the stars of the show. And judging by what we've seen of Haas' celebrations already, we're sure the K-Mag pole episode will be worth watching next season! 🙌
Are you looking forward to seeing Haas' pole celebrations on Netflix?