Lewis Hamilton managed to set the fastest time in qualifying today, something that in most normal circumstances would have put him on pole for tomorrow's Turkish Grand Prix. However, after taking a new ICE to his power unit, Hamilton will take a ten-place grid drop, meaning he'll actually start in 11th for the race.
His teammate Valtteri Bottas has inherited the pole position and will start on the front row alongside Max Verstappen in P2.
However, when discussing whose name will go down in the record books, Hamilton seemed surprised to learn that it wouldn't be his.
"Well, I still… I get recorded for the poll, right? No? Argh, damn it," Lewis chuckled in the post-qualifying press conference. He took a look at Bottas and pointed, "so he gets the pole?"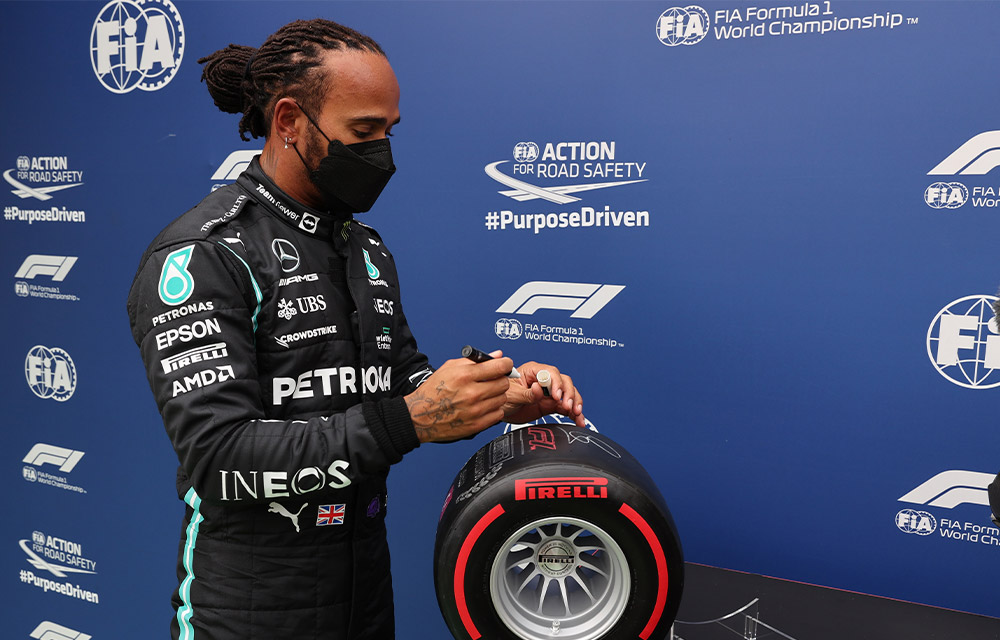 To this, Bottas threw his hand up and punched the air in a jokey celebration before telling Lewis, "you need to give the tyre to me".
"You can have the tyre," Hamilton responded. "I don't even know where they go!"
"I think Lewis has a few spare," Verstappen chipped in before later saying that Hamilton could start his own tyre factory with the amount of mini Pirelli Pole Position trophies he's collected.
We've seen this rule in F1 a few times before, where someone hasn't been able to keep pole because penalties needed to be applied. In fact, it's even happened to Hamilton before back in 2012 at the Spanish Grand Prix.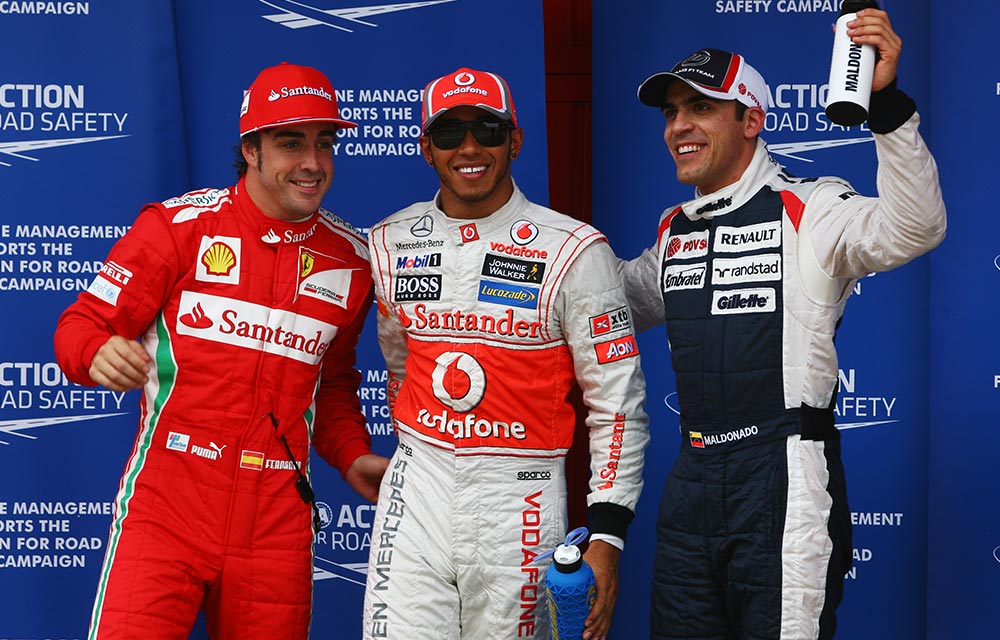 Although the circumstances were different, Hamilton was excluded from the qualifying result for having too little fuel. This promoted Pastor Maldonado into the P1 slot for Sunday's race. Maldonado would win that race in a piece of motorsport history that will always be legendary.
"I just don't get that," Verstappen replied when Hamilton realised that he wouldn't be able to add the pole position to his list of 101. "It's not fair, though," Bottas said, with Hamilton in agreement.
Do you think the driver who archives pole should be allowed to keep their name in the record books despite a grid penalty?