Don't think we could have predicted this last season. Instead of the Mercedes 1-2 we've gotten used to seeing, it's a Merc 5-9 for tomorrow's Bahrain Grand Prix. Cue our shocked faces 😱 
Despite the fact it wasn't a 104th pole position, Lewis Hamilton seemed remarkably upbeat after qualifying in Bahrain.
"I'm not saying I'm relieved. I'm generally really happy with today," he said. "I think given where we've been the last two, last few weeks, the struggles that we've had, the problems we've had with the car, it's been a bit of a nightmare to drive."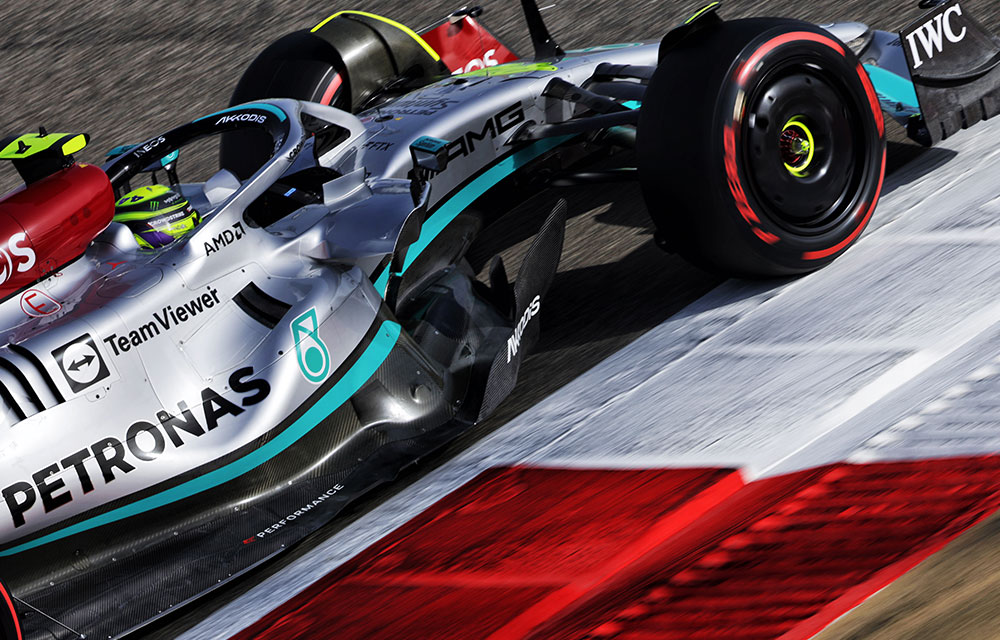 Rather than eyeing up overtakes Max Verstappen or Charles Leclerc out front, Lewis believes rivals Ferrari and Red Bull "are in another league".
Instead, he's going to be focusing on his mirrors, lining up alongside former teammate Valtteri Bottas and Haas' Kevin Magnussen behind proving to be surprising challengers to the Silver Arrows.
STARTING GRID

A mouth-watering line-up for Sunday's race 🤤#BahrainGP #F1 pic.twitter.com/zwZv45lGz7

— Formula 1 (@F1) March 19, 2022
"Those guys will be going away, so we're not in the fight with those, my battle's with the guys behind most likely," Hamilton noted. 
Are you surprised to see how far Mercedes' were off the pace in quali? Let us know in the comments below.