Team radio is a common part of F1 broadcasts, with snippets of conversations between drivers and their pit wall frequently being televised. As cool as it would be to listen to the whole chat between driver and engineer, sometimes F1 is forced to use a small audio section for TV audiences.
This reason commonly sees audio being used out of context, delayed or heard from a driver in the heat of the moment. As Sebastian Vettel once said, imagine hearing the first reaction of a football player on the pitch and having that broadcast to the world – it probably wouldn't be too pleasant!
Lewis Hamilton has become the latest driver who's needed to clarify a comment played on the F1 world feed. He said, "you guys put me in a really difficult position", when running behind his teammate, George Russell.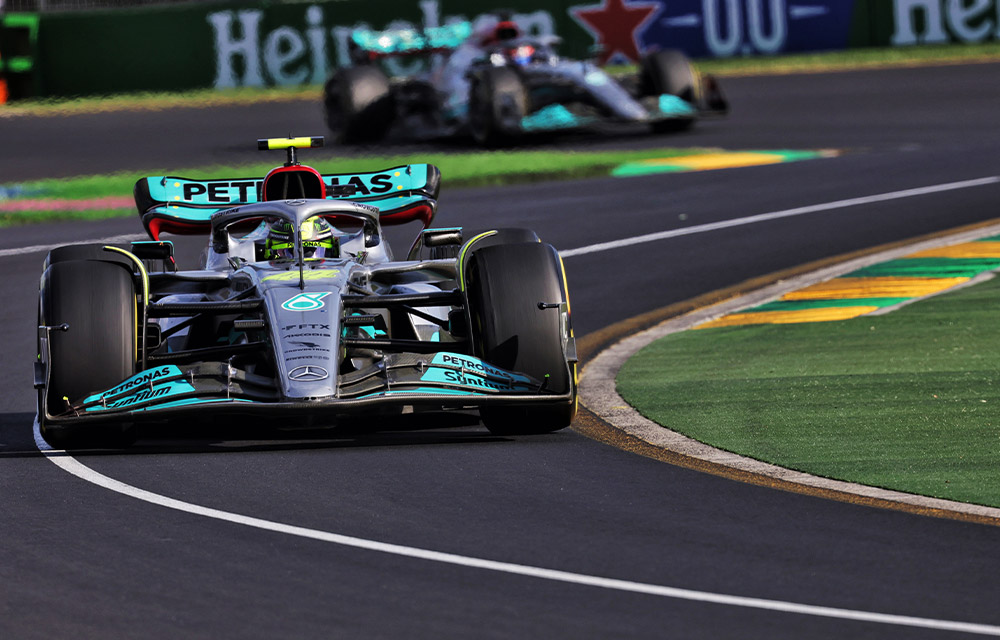 Hamilton pitted on Lap 23 of the Australian Grand Prix, but a safety car was deployed for Vettel just moments later after he'd crashed into the barriers. This essentially gave Russell a 'free pit stop' and meant he stayed ahead of Hamilton.
During the final few laps, Hamilton's "difficult position" radio message was played, which led to many thinking it was about him being sat behind George Russell in fourth, with Russell set for a podium result.
After the race, when asked by the media if the radio comment was related to George being ahead due to the safety car, Lewis replied that it was actually about the car overheating.
This moment. ❤️ One Team. pic.twitter.com/vq25C2KGzJ

— Mercedes-AMG PETRONAS F1 Team (@MercedesAMGF1) April 10, 2022
"Basically, I couldn't race for position because the car was overheating," the seven-time champ replied. "So I had to back off."
He then went on to discuss the performance of the team, who managed to pick up 27 points between the two drivers – the most of any team on the grid.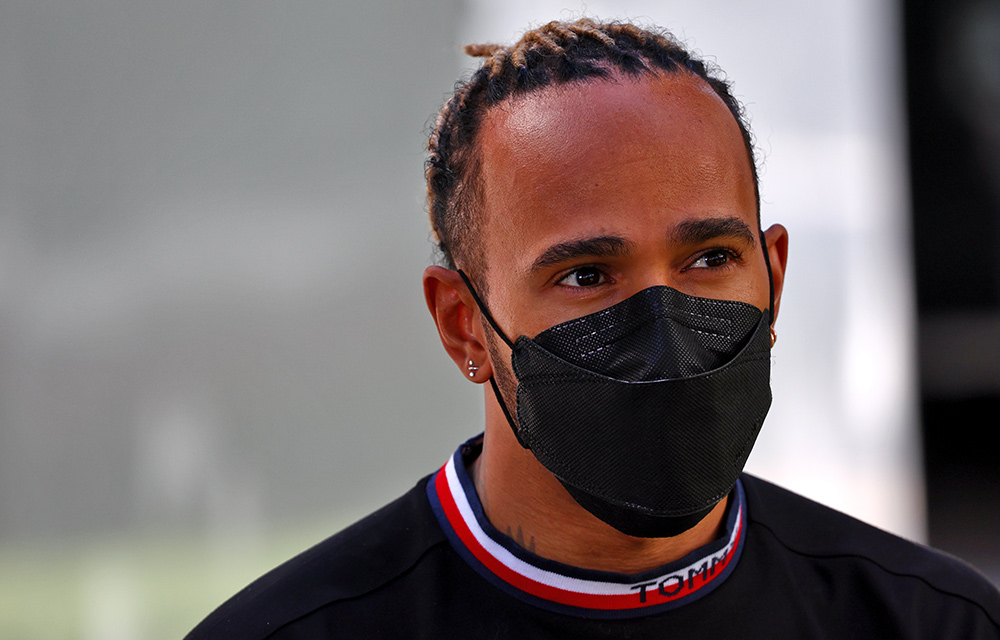 "It's an amazing result for us as a team. Honestly, it's such a positive. We were 1.2 seconds off, I think, on Friday, and it wasn't looking spectacular at that point.
"We did some great work overnight to qualify on the third row and then had great starts. I was up in third, and it felt amazing to be fighting or feel like we're fighting."
Do you think F1 should still broadcast team radio? Let us know in the comments.