Despite finishing fourth, Lewis Hamilton endured a gruelling race in Baku, but his excruciating back pain could have caused another serious problem!
According to FIA regulations, a driver must be able to extract themselves from their car in under ten seconds in the event of an emergency. 
When asked if he could have done this in Baku, Hamilton replied, "I don't think so".
Hamilton added to The Race, "it was excruciatingly painful at the time, so I'm just grateful I was able to get out – definitely not speed at you're supposed to."
According to Hamilton, racing in Baku was "the most painful race" he'd ever experienced, and was "worried for every time he got in the car".
Looking ahead to this race weekend in Canada, the Brit was still not convinced that his team would be able to get the porpoising under control, even with the FIA's new directive.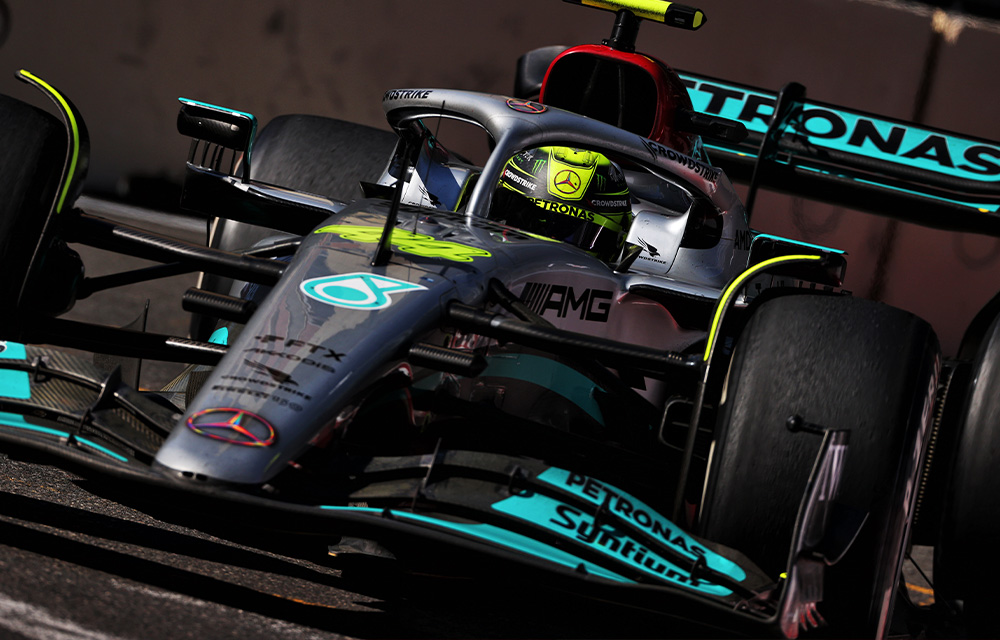 "In the last race and previous races, we have raised the car, and you still have bouncing," Hamilton stated.
"Even when we raised the car [in Monaco and Baku, to deal with the bumps], this thing still bounces.
"And we can't go any higher, actually. We're limited by the rear suspension now."
Where do you think the Silver Arrows can finish in Canada?