The seven-time World Champion had a mountain to climb in the Brazilian Grand Prix Sprint but Lewis Hamilton put on an overtaking masterclass to silence his critics.
His disqualification from Friday's qualifying session for a DRS infringement saw the Mercedes driver start all the way back in P20, having qualified in P1. Hamilton might have been down but he certainly wasn't out, finishing P5 in just a 24 laps Sprint.
Going from hero to zero so close to the Sprint proved to be a test of Lewis' resilience.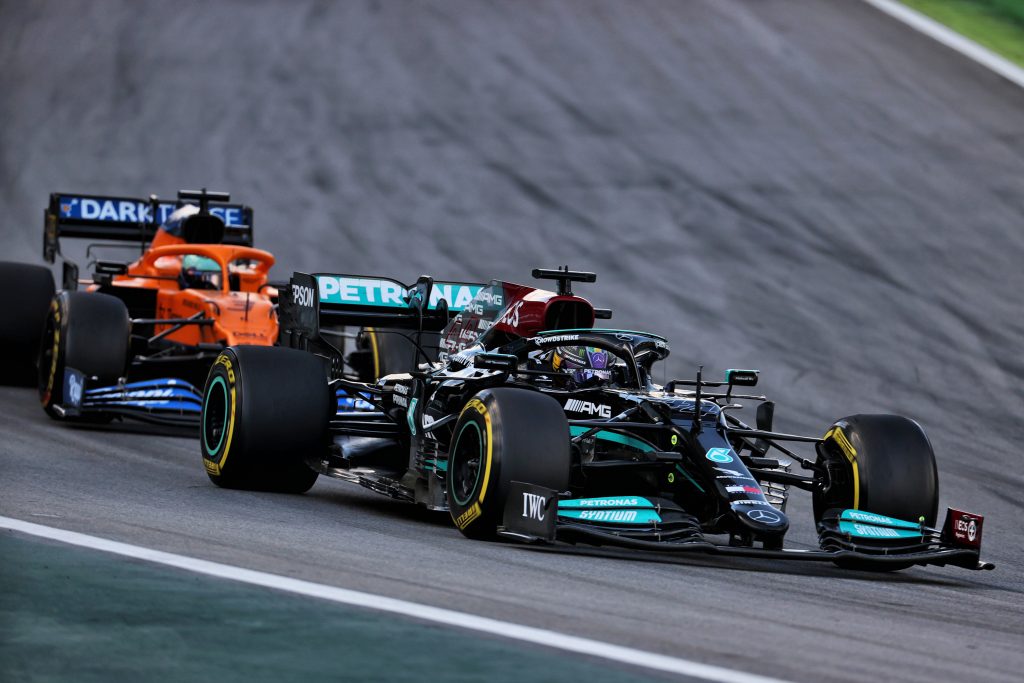 "I was just trying to focus on my work with my engineers and keeping the morale with my mechanics high and not thinking about it. It was devastating, but you can't let that hold you back," he explained to Sky.
"Keep your head down, just got to keep going and I quickly reset, got my mind focused on doing what I do and just giving it my everything."
Dispatching both Haas and Williams cars into the first corner alone, the Brit expertly carved his way through the field. Displaying all his experience and knowledge from 15 seasons in F1, he tried out different lines around Interlagos and passed the likes of Daniel Ricciardo and Sebastian Vettel with ease. Even he seemed surprised by his performance, having set 10th as a realistic goal.
When you realise Lewis is four seconds off the podium despite starting last. 🤯🤯🤯

— Mercedes-AMG PETRONAS F1 Team (@MercedesAMGF1) November 13, 2021
He said: "I had no idea what was possible. I didn't set a limit or a maximum. When I was at the back ahead of the formation lap, I could maybe see 10th and thought that's my goal. All of a sudden, I was chipping away at it much faster."
We're still trying to recover from his heart-stopping overtake on Lando Norris. Hats of to you Lewis!
Where will Lewis finish the race tomorrow? Let us know in the comments below.