Securing pole position for the Qatar Grand Prix with the largest margin in dry conditions so far in 2021, Lewis Hamilton took pole at a 31st different circuit. We take a look at Hamilton's impressive record of tracks at which he's taken pole, won and finished on the podium!
THE LARGEST DRY POLE MARGIN OF 2021
Lewis Hamilton secured pole position for the 2021 Qatar Grand Prix by 0.455 seconds. That's the largest margin by which a driver has taken pole in dry conditions so far this year. The only larger pole margin this year was for Lando Norris, who secured his maiden pole position in wet conditions at the Russian Grand Prix by 0.517 seconds. 
Hamilton's pole margin is the largest in dry conditions since he took pole at the 2020 Russian Grand Prix by 0.563 seconds. So far in the V6 hybrid era, there have been 22 occasions on which the pole margin was larger than today. Hamilton was the polesitter at 13 of those races. 
The omens are good for Hamilton. At every new venue to join the F1 calendar since 2010, the polesitter for the inaugural race there has gone on to win that year's title. At three of the last four new tracks to join the calendar, Hamilton has won from pole position.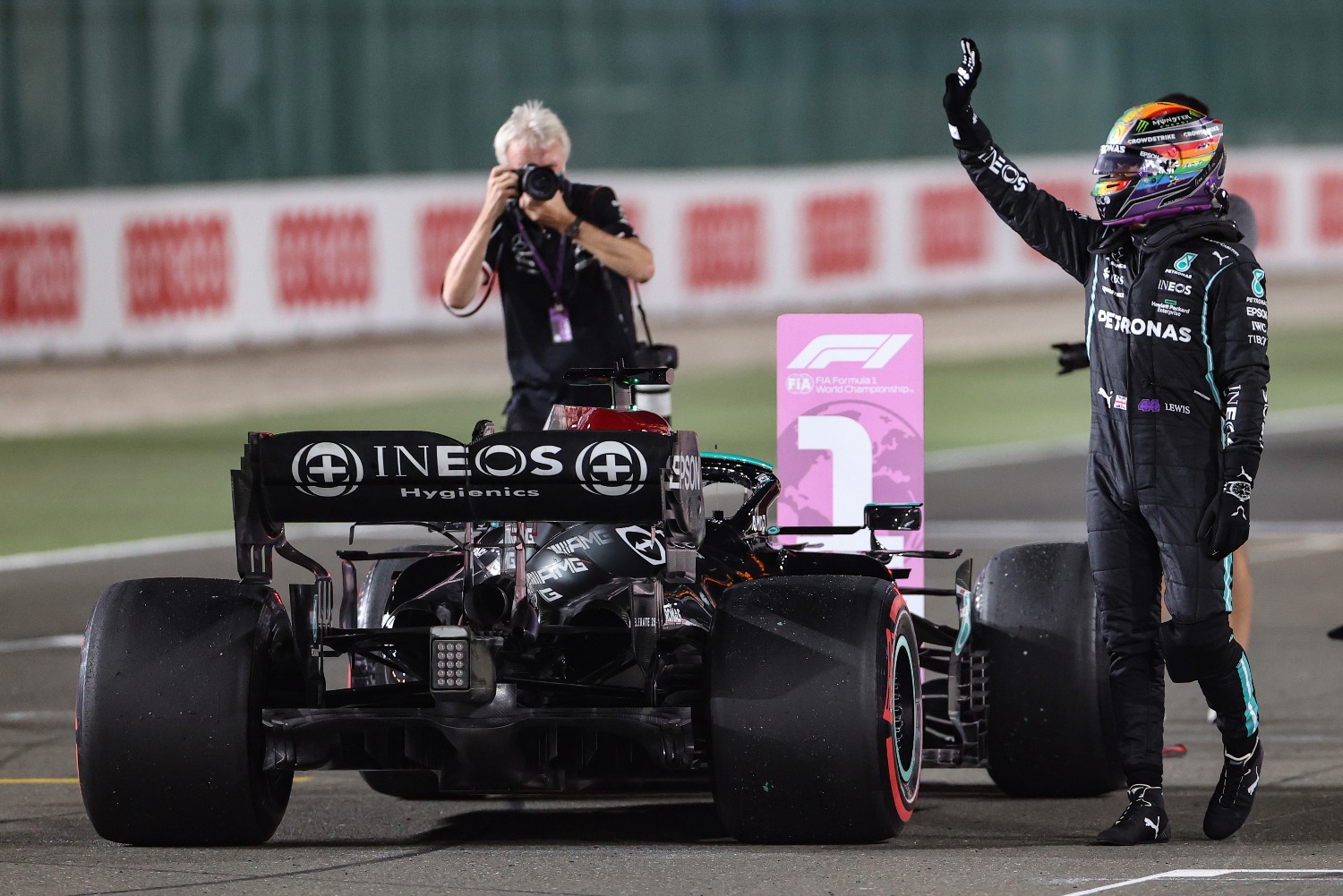 HAMILTON TAKES POLE AT 31ST DIFFERENT CIRCUIT
This weekend, Losail International Circuit becomes the 35th different circuit at which Hamilton has raced since his F1 debut in 2007. Impressively, he's now taken pole at 31 of those 35 venues. The driver second on the list of most different circuits at which they've taken pole position is Sebastian Vettel. Vettel has taken pole at 23 circuits, eight less than Hamilton. 
Hamilton has technically set the pole time at 32 of the 35 different circuits at which he's raced. Hamilton has never started from pole position at Istanbul Park, but did set the fastest qualifying time for this year's Turkish Grand Prix. He started 11th on the grid due to a power unit penalty. 
The only three circuits at which Hamilton has not been fastest in qualifying are Magny Cours (host of the French Grand Prix in Hamilton's first two F1 seasons), Buddh International Circuit (host of the Indian Grand Prix between 2011 and 2013) and Zandvoort (which re-joined the F1 calendar after a 36 year absence earlier this year).  At all three of those venues, Hamilton's best qualifying result is second place.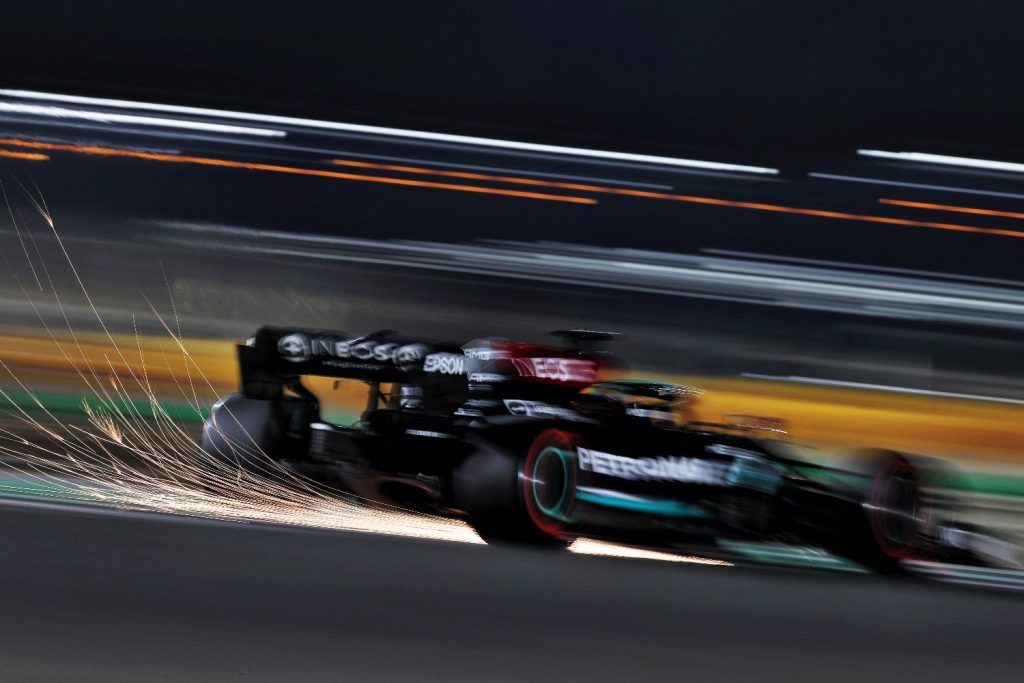 HOW MANY CIRCUITS HAS HAMILTON WON AT?
Tomorrow, Hamilton can become the first driver to have won at 30 different circuits in Formula 1. Hamilton has held the record for most circuits at which a driver has won since his victory at the 2016 Brazilian Grand Prix. Interlagos became the 24th track at which Hamilton had won, overtaking Michael Schumacher's former record. 
Hamilton has had the opportunity to extend his tally of circuits at which he has won thanks to calendar changes caused by the coronavirus pandemic in the last two seasons. Hamilton took his first victories at Mugello, Portimao and Imola in 2020. 
The only five circuits which Hamilton has visited in his F1 career and failed to win at are Buddh International Circuit, Korea International Circuit, Magny Cours, Valencia Street Circuit and Zandvoort. 
WHERE HAS HAMILTON NEVER FINISHED ON THE PODIUM?
Of the 34 circuits where he has raced so far, there is just a single one at which Hamilton has never finished in the top three. Buddh International Circuit is the only circuit that Hamilton has raced at but has never stood on the podium. Even there, Hamilton's best result was fourth place in 2012. He finished that race just 0.692 seconds behind third placed Mark Webber!
Do you think Hamilton will take victory at the 2021 Qatar Grand Prix? Leave a comment below!